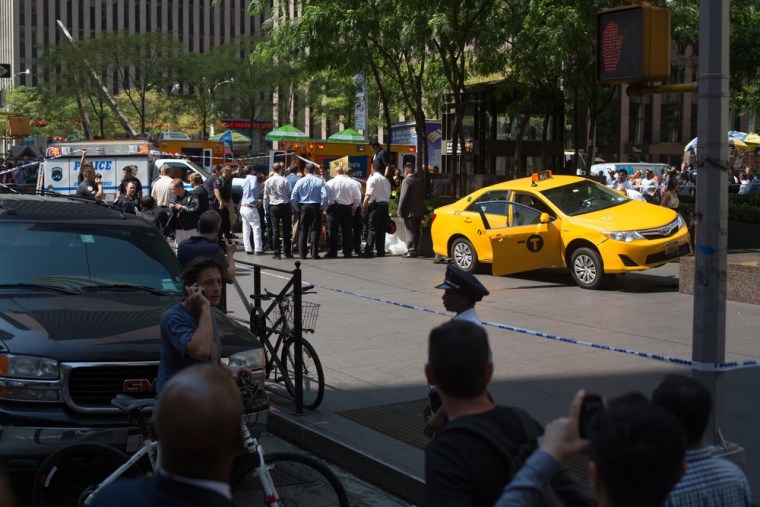 A New York City taxi cab swerved to avoid a cyclist and struck a British tourist Tuesday morning in Midtown Manhattan, severing her leg.
The runaway cab injured several other people after jumping the curb of a busy city avenue, drawing a huge crowd -- including TV personality Dr. Mehmet Oz. 
Oz said he heard the accident outside Rockefeller Center and rushed to the scene to help out. The studio where he tapes his syndicated talk show is nearby.
The incident occurred shortly after 11 a.m. at the corner of 49th Street and Sixth Avenue.
The woman, 23, was listed in critical condition at Bellevue Hospital, police told NBC affiliate 4 New York.
David Justino, 44, a plumber working nearby, saw the accident and rushed to the woman's aid. He fashioned a tourniquet for her leg before paramedics arrived.
"He hit the girl, she flew up in the air, her leg was severed right off ... so I just grabbed my belt, went over, lifted her up, put it on, held it," Justino told NBC New York.
Dr. Oz said the tourniquet likely "saved her life."