The family of 6-year-old Jacob Hall are praying that he will pull through after being shot at his elementary school in Townville, South Carolina.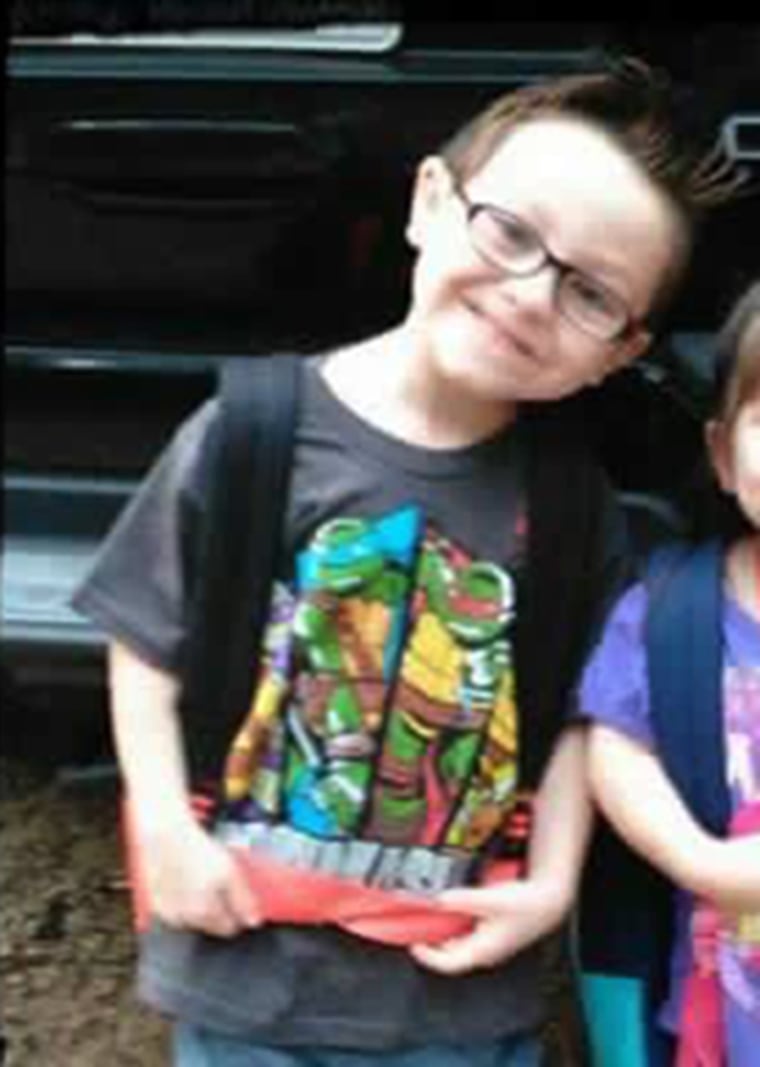 Jacob, who is currently on life support, lost 75 percent of his blood from a bullet that pierced his femoral artery, the boy's older brothers, Rodger Dale Hall and Gerald Gambroll, said. Still their family has not given up hope that the young boy will bounce back and wake up.
"I'll never give up because I know he won't give up," Hall told NBC News.
Jacob was shot at Townville Elementary School on Wednesday after a 14-year-old boy entered the playground area and opened fire. Two others were wounded in the shooting, another boy and a female teacher.
Jacob was rushed to Greenville Health System Children's Hospital, where he underwent multiple surgeries after going into cardiac arrest.
Related: Six-Year-Old Jacob Hall in 'Fight for His Life'
Both brothers were at work when they found out the news. Gambroll said he broke down after hearing his mother describe what happened to Jacob. His boss agreed to drive him to the hospital. Hall said news of the shooting came up on the radio as he rushed to meet up with the rest of the family. He added that he couldn't believe that when the radio hosts asked listeners to pray for the family of the victims, it meant they were talking about him.
"You hear stuff like that on the radio but it is never you," Hall said. "It's a big difference when you pray for other families and you [are] being prayed for."
His brothers describe Jacob as deeply loyal to his faith, "a God-fearing kid" who loved school so much he'd cry if he couldn't go to class. Jacob was known as the brains of the family, they added. The brothers couldn't stand the idea of the little boy not growing up to his full potential.
"We stand by each other, that is what brothers do," Hall said.