A train containing some hazardous materials derailed Wednesday in northwest Minnesota near the Canada border, forcing the closure of a highway, officials said.
Twenty-four cars of a Canada Pacific Kansas City train carrying mixed freight derailed in an unpopulated area in Kittson County, 4 miles south of Lancaster, at 4:30 p.m. local time, the railway company said.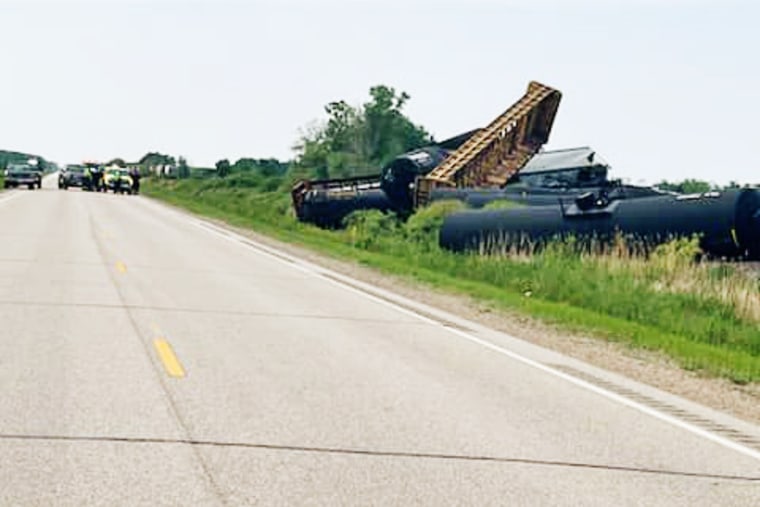 The Lancaster Fire Department said some of the cars were carrying an unspecified flammable liquid, which stayed confined to within the cars. 
"The initial assessment by first responders on the scene is that there are no leaks from our rail cars," Canada Pacific Kansas City said in a statement.
There was no fire and no waterways near the scene.
The cause of the derailment is under investigation.
Emergency response teams, including hazardous materials experts, were deployed to the scene, the railway said.
Gov. Tim Walz tweeted Wednesday night, "Glad to hear that no injuries are reported and the site is contained."
"Experts are on the way to survey the site and make sure the community has everything they need," he said.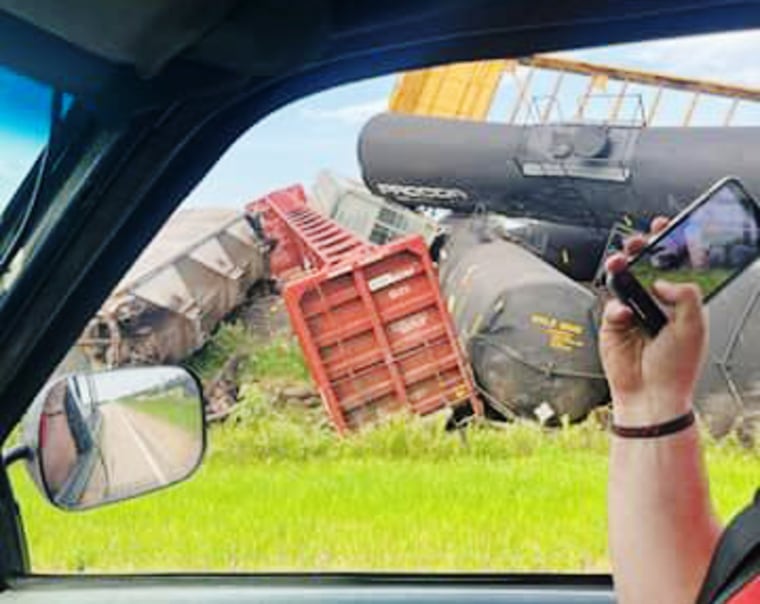 The Minnesota Department of Transportation said Highway 59 south of Lancaster was closed Wednesday evening due "to a train derailment."
The department said the highway would remain closed to allow local responders, rail inspectors and cleanup crews to do their work, which could take two to three days. 
The incident was the latest derailment in Minnesota. Last weekend, a train derailed near St. Cloud, spilling tons of rock. In March, a train derailed near Raymond causing a spill of ethanol and corn syrup.