A South Carolina transgender teen has won the right to wear makeup in her driver's license photo as part of a settlement with the state's Department of Motor Vehicles announced on Wednesday.
As part of the settlement, South Carolina's DMV will alter its policies to allow people to take driver's license photos that reflect their everyday appearance, even when that does not "match traditional expectations of an applicant's gender," according to court papers.
Chase Culpepper, 17, who previously identified as male but now identifies as female, filed a federal lawsuit against the South Carolina DMV in March of 2014 for sexually discriminating against her after she was forced to remove her everyday makeup before taking a driver's license photo.
Wearing foundation, eye shadow, mascara and lip gloss, Culpepper sought to get her license at the Anderson DMV in South Carolina last March 3, according to the suit. But a female supervisor told Culpepper that she would have to remove the makeup — despite Culpepper and her mother saying it was how she looked on an everyday basis.
According to the lawsuit, because Culpepper was born male, as indicated by her driver's license, the supervisor said it was up to her discretion whether Culpepper's makeup counted as a "disguise" and she was forced to remove it.
Culpepper will now be able to retake her photo with makeup at no additional cost.
The DMV is also changing its policy to include that regular, everyday makeup is acceptable on any person "regardless of gender," according to the settlement.
"I'm absolutely thrilled that this case has been settled and that transgender and gender-nonconforming people going forward to the DMV will have a better experience than I did," Culpepper told NBC affiliate WYFF.
The South Carolina DMV also agreed to issue a written apology to Culpepper and to train its employees on "the professional treatment of transgender and gender con-confirming individuals."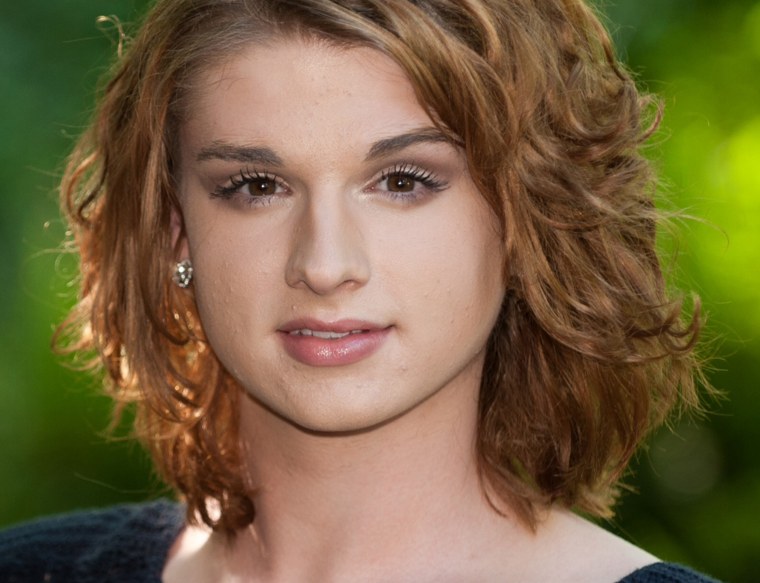 IN-DEPTH
— Daniella Silva