Few exchanges from the third presidential debate highlighted the stakes of this election quite like Hillary Clinton and Donald Trump's testy back-and-forth on abortion rights.
In stronger language than perhaps any previous presidential nominee, Clinton unequivocally reaffirmed her belief in a woman's choice when it comes to reproductive rights. Meanwhile, Trump claimed he would be a bulwark against graphic, unsubstantiated procedures that allegedly "rip the baby out of the womb of the mother just prior to the birth."
With the future of the Supreme Court hanging in the balance, the justices whom Trump or Clinton might appoint will be at the top of many partisan voters' minds on Election Day. Particularly for Republicans reluctant to support Trump, the future of the court — and its potential to overturn Roe v. Wade — is a decisive issue.
But the real impact will likely be felt most by the millions of women across the country, who, at least at this point, are guaranteed the right to seek an abortion without any undue burden.
While Roe v. Wade has been narrowly upheld by the Supreme Court in 1992, 2007 and most recently in June, a new documentary called "Trapped" — which, like the similarly political "13th," is currently streaming on Netflix — details how forces opposed to abortion rights have struck back, particularly in Southern states. The film focuses on what abortion rights activists see as the latest maneuver to legislate abortion facilities out of business by making it harder for clinics and physicians to do their job.
Related: Ruth Bader Ginsburg Is Horrified By Possible Donald Trump Presidency
"If you're content agnostic, it's a really brilliant and fascinating strategy," said "Trapped" director Dawn Porter.
An abortion rights advocate and native New Yorker, Porter immersed herself in the world of health care providers in the Deep South as a rash of new laws passed by GOP-dominated legislatures — many of which emanated from the same influential anti-abortion organization, Americans United for Life — imposed restrictions that are meant to "protect the health of the mother." But the restrictions, critics say, largely serve to make the abortion procedure seem scary and brutal.
This strategy, coupled with rhetoric from politicians like Trump, has helped create an atmosphere of apprehension around abortion — even when the majority of Americans support a woman's choice in at least some circumstances.
"One of the successes of the anti-choice movement is creating a climate of stigma and shame. Roughly one in three women has had an abortion, but people don't even want to say 'abortion,' " said Porter. "Everyone has been influenced by anti-choice rhetoric."
Porter said she hopes her film will begin to change the conversation. The documentary shows the dedication of abortion care providers, and highlights the humanity of women who undergo the procedure for their own complicated reasons. Simply by letting real people tell their stories without a filter has provoked an intense response from viewers since the movie debuted in January at the Sundance Film Festival, Porter said.
"What shocked and surprised me the most at screenings was how many people had an emotional response to the film," Porter said. "It occurred to me that women don't have the chance to talk about their experience. A lot of people were reliving whatever was personal for them."
According to Porter, it's not uncommon for women to stand up and reveal that they too had an abortion at Q&As following "Trapped" screenings. That same fearlessness seems to have bled into party politics, as Democrats have begun to adopt less of a defensive posture on abortion rights.
"I do feel like there's been a maturing of the conversation so that the pro-choice groups have gotten the message that they need to educate their leaders not to be defensive," Porter said. "You see Hillary Clinton adopting the position that most Americans believe … without hand-wringing."
On the other end of the spectrum, Porter thinks that the passionate message being trafficked by Trump (adopted around the time he became a political figure about five years ago) and others opposed to abortion rights is inspired by a desire to prevent women from being "autonomous."
Related: At Contentious House Abortion Hearing, a Rare Agreement
"If you can force a person to have a pregnancy, you are basically controlling her life choices," Porter said. "The fervor with which women's autonomy is being attacked may mean that we're making real gains."
But those gains could easily be wiped away by a conservative-leaning Supreme Court, which is why Porter acknowledges that both sides of the political aisle are shrewd to campaign over its make-up in 2016.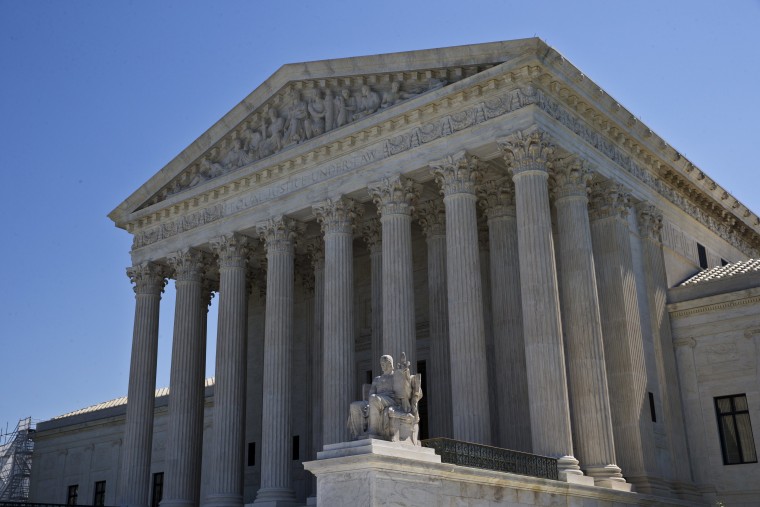 The presence of three female justices was already felt in the Whole Woman's Health v. Hellerstedt case this past summer that sought to shut down three-fourths of Texas abortion clinics. Depending on who gets appointed to replace the late, strict constructionist Justice Antonin Scalia, reproductive rights will either be reaffirmed or aggressively curtailed. Women voters, who are expected to play a crucial, and potentially decisive role on November 8, effectively have the right of choice in their hands.
"Women are not backing down," Porter said. "I think that we will see on Election Day, that we're not going back and you don't have dominion over my body."