A Texas grand jury determined rapper Travis Scott was not criminally responsible for the crowd crush that killed 10 people and injured thousands more at his 2021 Astroworld music festival, authorities announced Thursday.
The Harris County grand jury weighed and declined criminal charges against Scott and five other people related to fans' deaths, District Attorney Kim Ogg said at an afternoon news conference.
"It is tragic that 10 innocent people were killed while trying to enjoy an evening of music and entertainment, something many of us do routinely and without a second thought to our safety. But a tragedy isn't always a crime, and not every death is a homicide," Ogg said in a statement. "This grand jury's determination has no impact on the many civil lawsuits pending."
Ten people were killed Nov. 5, 2021, at Houston's NRG Park, including 9-year-old Ezra Blount, when a crowd of about 50,000 people began pushing toward the stage. The other victims were ages 14 to 27. They all died from compression asphyxia.
Nearly 2,400 people required medical treatment.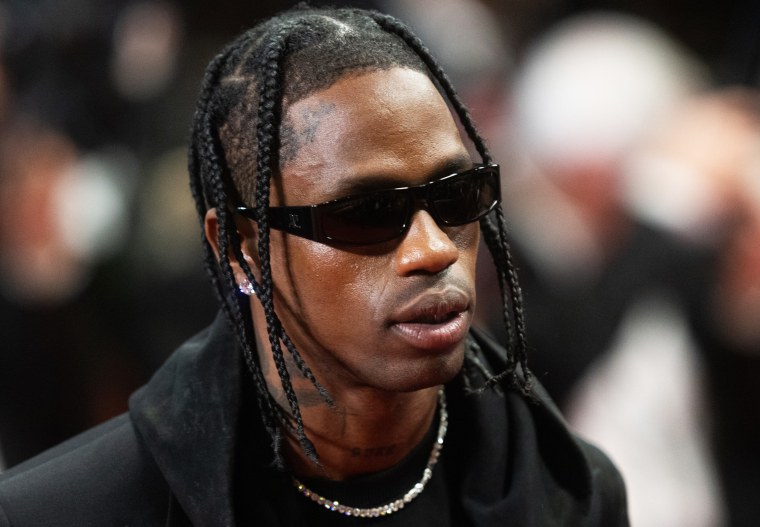 Scott's attorney Kent Schaffer said Scott and his actions have been inaccurately portrayed, adding that Scott stopped the show three times and was unaware of the events as they unfolded. 
"Today's decision by the Harris County District Attorney confirms what we have known all along — that Travis Scott is not responsible for the AstroWorld tragedy," Schaffer said in a statement. "This is consistent with investigative reporting by numerous media outlets and federal and state government reports that have squarely placed the onus for event safety crises on organizers, operators and contractors — not performers."
Robert Hilliard, an attorney for Ezra Blount's family, said in a statement Thursday that the family was disappointed.
"There is clear culpability and gross negligent conduct committed by these various civil defendants directly resulting in deaths and serious injury," Hilliard said. "Though disappointed the grand jury declined to find this conduct was criminal, Ezra Blount's family will continue and wait for their day in court. A Harris County jury, once given an opportunity to see the damning evidence leading up to causing this tragedy, may very well return a record Texas verdict against these defendants."
Attorney Kevin Haynes, whose firm Kherkher Garcia LLP is representing hundreds of people injured at the concert, said they are "incredibly disappointed" in the outcome, but will continue efforts "to ensure responsible parties are held accountable in the ongoing pursuit of justice."
After the festival, which Scott hosted, he said in a video that he could not have imagined the "severity of the situation" at the Houston concert.
"I'm honestly just devastated," Scott said on Instagram.
He later spoke to radio host Charlamagne Tha God, saying: "At the end of the day, these fans are like family, so you feel like you just lost something. You do these shows, honestly, for people to have the best experience."
Hundreds of lawsuits have been filed accusing Scott and the concert's organizer, Live Nation, of negligence. Scott issued a "general denial" of the claims in 2021 and asked for multiple suits to be dismissed.
His lawyer said Thursday that Scott is ready to look forward.
"We're really relieved and grateful that this is over. It's been a long 18 months for Travis. He's lost out on a lot of opportunities," he said, adding, "So now, hopefully, he's free to move forward with his career and resume some of these things that he had been doing before."