PITTSBURGH — On the corner of Wilkins Avenue, a large cement building with the name "Tree of Life - Or L'Simcha" sits vacant and quiet on a brisk, sunny afternoon.
Through the fenced-off front entrance, passersby can see 11 paper stars in the windows. There is one name written on each star: Joyce Fienberg, Melvin Wax, Irving Younger, Rose Mallinger, Richard Gottfried, Cecil Rosenthal, David Rosenthal, Jerry Rabinowitz, Bernice Simon, Sylvan Simon and Daniel Stein.
Sunday marks one year since a man opened fire during morning services at the synagogue that housed three congregations: New Light, Dor Hadash and the building's namesake, Tree of Life. The anti-Semitic attack killed 11 and wounded six. To commemorate those who were killed, the Squirrel Hill community, where the synagogue is located, will come together for Torah study, volunteering and ultimately a ceremony to honor the victims.
It's been almost a year, yet just like the building, which looks like a half-memorial, half-crime scene, Squirrel Hill is still raw. What to do with the building on Wilkins Avenue has been the subject of much debate over the last year. Some wanted to renovate the current building, which had a significant amount of damage, while others wanted to turn the entire building into a memorial.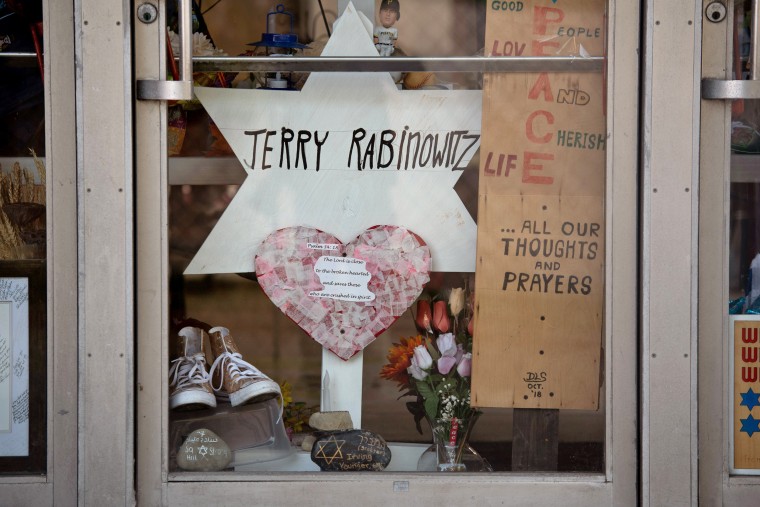 Where blue tarp hung over the fence in the days after the shooting, there are now murals made by high school students from across the country. One mural, created by a 15-year-old from the Marjory Stoneman Douglas High School in Parkland, Florida, reads: "Together We Stand."
"In my office at work, I have a 'Stronger Than Hate' logo that every day when I walk into my office, it's there," said Zach Schwartz, vice president of the Tree of Life's Young Jewish Community. Schwartz, 28, and others started the group after the attack to give people a productive outlet for their sadness.
"It's very much on everybody's minds, but this is a community that is going to not move on but is going to move forward — and do so with those 11 people in memory."
Signs of pain and unity are everywhere in this community, especially on Murray Avenue, the center of life in Squirrel Hill. "No Place For Hate" logos fill the windows of almost every storefront from the local Commonplace coffee shop to the Manor movie theater.
When residents recount where they were last Oct. 27, their eyes still fill with tears, whether they knew the victims or not.
And at the Tree of Life services held at Rodef Shalom synagogue, armed security guards stand inside and outside the building, and many worshippers wear head coverings printed with the words "Stronger Than Hate."
During the service, Rabbi Jeffrey Myers jokes that the congregation will "continue its synagogue tour," moving to a different building for next Shabbat. It's not really a joke: Over the past year, the three congregations displaced by the attack have spent Shabbat in almost every synagogue and several of the churches throughout the neighborhood.
Welcoming, diverse, accepting: Those are the words people throughout the city repeat over and over when they describe Squirrel Hill.
In this neighborhood, where television icon Fred Rogers lived for more than 30 years, it seems fitting that when faced with hate, the Jewish and non-Jewish residents responded with kindness, opening up their own places of worship.
"You hate one of us, you hate all of us," Bill Isler said.
Isler wasn't raised in Pittsburgh, but after moving here to run The Fred Rogers Company in 1983, he quickly fell in love with the warmth of the city. He isn't Jewish but he serves on the board of the Jewish Community Center, and he and his wife, Mardi, often go to friends' homes on Friday nights for Shabbat dinner.
"It was our community. It happened to be at a Jewish synagogue. It happened to be against the Jewish people but it was our community, and we all feel ownership and that was overwhelming to me," Isler said.
He pointed out that the annual Chinese New Year celebration is held at the JCC. When there were attacks at two mosques in Christchurch, New Zealand, last March, 200 non-Muslim residents showed up at the local mosque to make sure their fellow neighbors felt safe to pray. This synergy is part of what made the attack such a shock. It is also what has made the healing process here uplifting and painful all at the same time.
"You're really seeing, at the worst time, the best in people, and that's the Mr. Rogers spirit — love conquers hate," Brian Schreiber, president and CEO of the Pittsburgh JCC and a member of the Tree of Life congregation, said.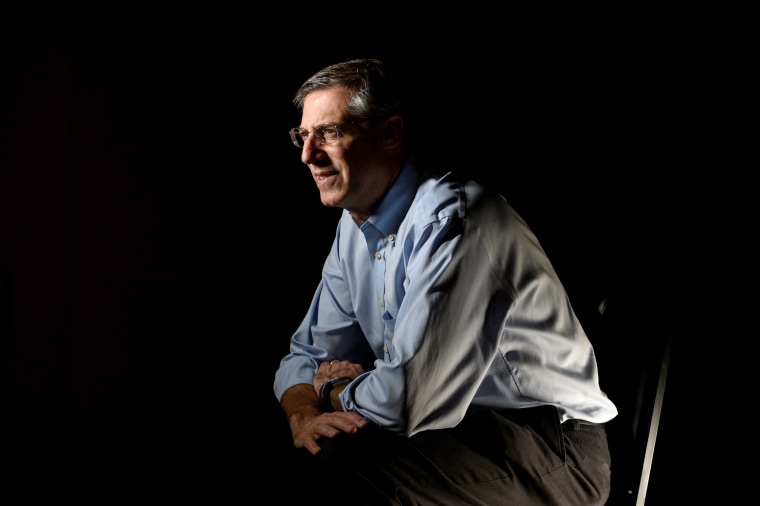 The attack "will always be with us but you don't want to be defined by it. And I know as we've learned from other communities, it's a journey, it takes time. It definitely sets you off your feet a bit and you sort of have to regain that footing," he said.
It's been a challenge to regain that footing when they relive the pain each time another community faces an attack. Just two weeks ago on Yom Kippur, a man unsuccessfully attempted to shoot up a synagogue in Germany. And that wasn't the only shooting to have happened in the past year.
"We weren't enough ahead of our own tragedy before we were dealing with Christchurch, New Zealand, and Poway and Virginia Beach. I think two weeks after Oct. 27, there was Thousand Oaks, California [shooting], and it's very jarring," Suzanne Schreiber, Brian's wife and a past Tree of Life president, said.
But even as the emotion is raw, the resolve to move forward is strong.
Especially for Audrey Glickman, 62, and Joe Charny, 91, both longtime Tree of Life members who witnessed the shooting. Somehow, they were able to escape the gunfire, and just seven days later, they returned to services. And they've showed up ever since.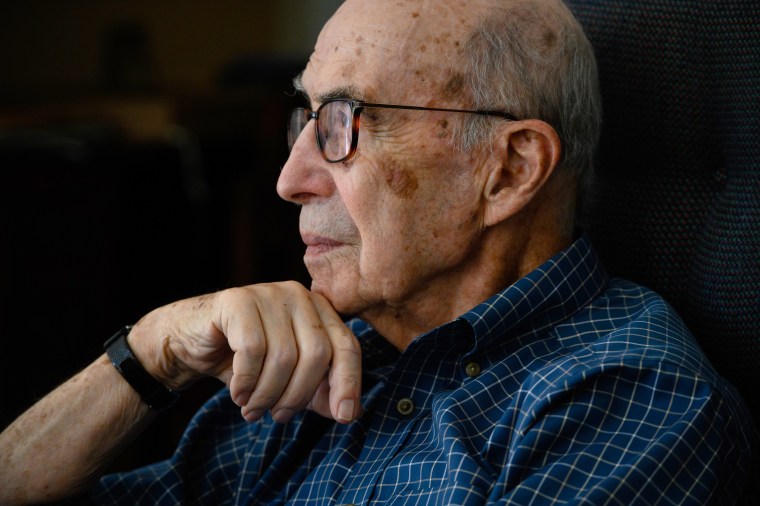 "We're not back in the building yet, so retaining our identity has been tough, and retaining it in a positive way because we're not letting them take [that] away," Glickman said. "Yes, a horrible thing happened there but a zillion weddings and bar mitzvahs and baby-namings and whatever also happened there."
Many acknowledge there is a long road to recovery ahead.
"It's been hard for us to communicate to people: Look, healing is not a linear process. People would like it to be but it's not," Adam Hertzman, director of marketing for the Jewish Federation of Greater Pittsburgh, said. "Sometimes, you don't move forward at all. Sometimes, you just feel like you're moving backwards. I want people to understand that's normal."
He's hoping the 10.27 Healing Partnership will help. Housed in the JCC, the multiroom center provides a space for people to gather, discuss, speak to therapists, and even practice yoga. And in a way that almost feels predestined, one of the windows of the center looks out onto the church that Fred Rogers used to attend.
As the community continues to rebuild emotionally, it finally has a plan for how it will rebuild physically. After months of meetings and debates over what to do with the building on Wilkins Avenue, last Friday, the synagogue's leaders unveiled a plan for a "cooperative and collaborative space."
The new building will include space to worship for Tree of Life and other interested congregations, a memorial to the 11 lives lost, classrooms, and spaces for social engagement. There's no timeline yet for when the new building will open.
But in the meantime, what will exist is the tight-knit, resilient Squirrel Hill community. As residents articulate over and over, it's not about moving on, it's about moving forward.
"We won't forget who we lost but this event isn't going to define us," Suzanne Schreiber said, "but what we do in the aftermath of it will. And you just wait."