A North Carolina police officer went on trial Monday in the shooting death of an unarmed black man who was just looking for help after an accident.
Officer Randall Kerrick of the Charlotte-Mecklenburg police is charged with voluntary manslaughter in the September 2013 killing of former Florida A&M University football player Jonathan A. Ferrell, 24.
Ferrell had been in a car accident and staggered to a nearby house for help. The woman inside called 911 to report a possible break-in. Kerrick responded to the call and wound up shooting Ferrell 10 times.
The officer's lawyers plan to argue that he was acting in self-defense when he fired, according to court documents.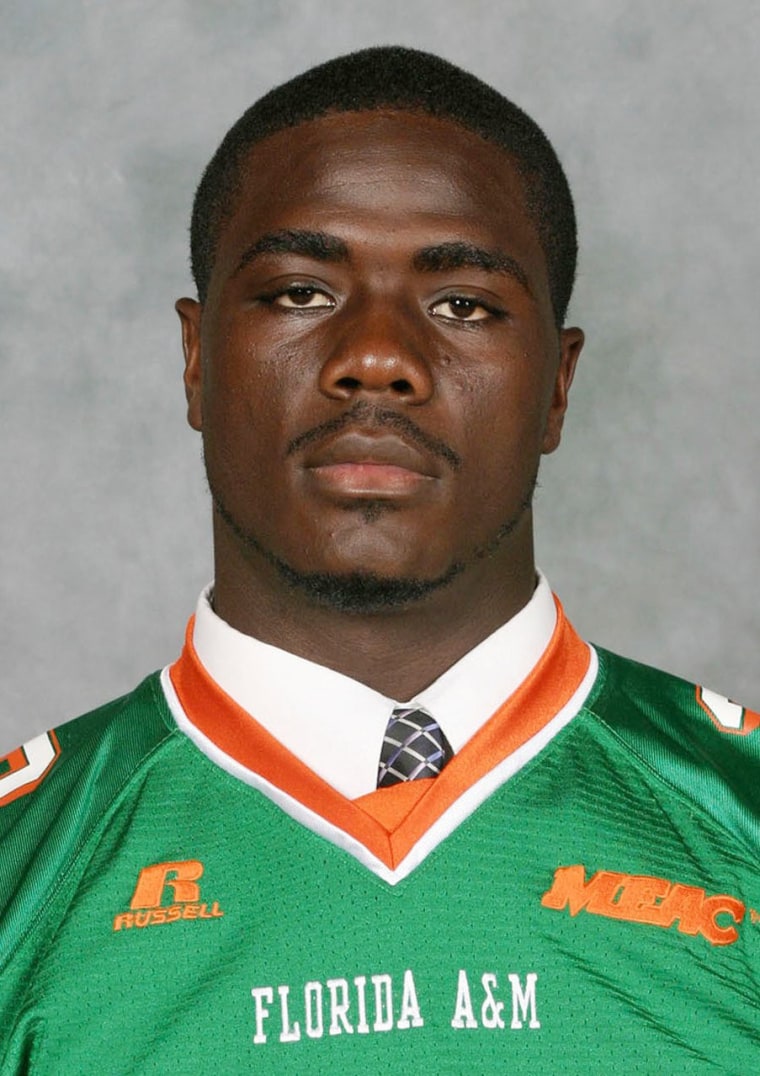 A first grand jury rejected manslaughter charges against Kerrick. But not all the grand jurors were there for the vote, and a second grand jury indicted Kerrick, a three-year veteran of the force.
Before jury selection began on Monday, Ferrell's mother, Georgia, spoke outside court. She said she planned to hug Kerrick and tell him, "I do forgive you, but you must be punished," according to NBC affiliate WCNC.
Related: Fiancée of Shooting Victim Forgives Charlotte Police Officer Charged With Manslaughter
Kerrick's lawyers sought to have the trial moved, arguing that jurors could be influenced by a settlement between Ferrell's family and the city. The judge denied the motion, saying that the case had gained national attention and a new venue wouldn't make a difference, according to court documents.
Chris Chestnut, a lawyer for the Ferrell family, said Monday that the defense would try to paint Ferrell as a thug. "I trust the city of Charlotte to find truth," he said.
About a dozen supporters of the family gathered outside court and vowed to be there every day of the trial.
Kerrick faces up to 11 years in prison if convicted.