At least three young trick-or-treaters were killed and more than half a dozen other people were injured after being struck by vehicles across the country this Halloween.
None of the drivers in any of the four incidents appeared to be under the influence of drugs or alcohol, according to police. But before Halloween even rolled around this year, safety groups were warning about the risks that inevitably come with the dangerous combination of children filling dark streets while their celebrating adult counterparts take to the roads — impaired or not.
A report released by Alcohol Monitoring Systems on Oct. 21 found that drunken driving violations more than quadrupled when Halloween falls on a Saturday, as it did this year.
And the organization Safe Kids Worldwide saidchildren between the ages of 5 and 19 are more than twice as likely to be killed after being hit by a vehicle on Halloween than on any other day of the year, regardless of whether or not Halloween falls on a weekend day.
This year, at least three people who fell in that age group were killed while trick-or-treating. Two adults were also killed.
The most horrific scene reported was in New York where a 52-year-old driver's car jumped a curb and struck six people on a Bronx sidewalk, according to the New York Police Department.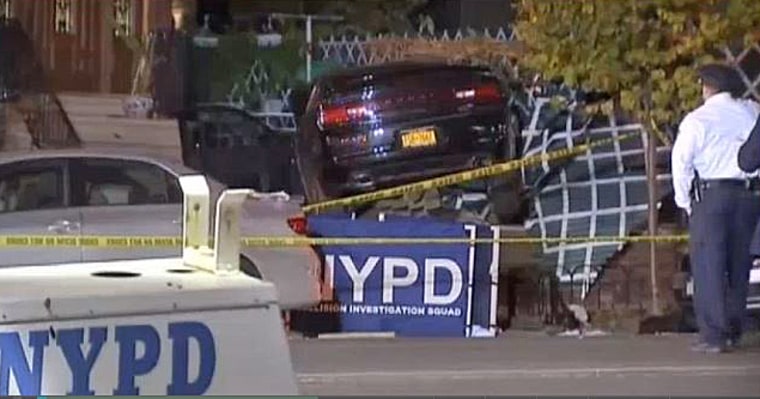 A 65-year-old man, a 24-year-old man and a 10-year-old girl were killed in that crash, police said. A 21-year-old woman, a 9-year-old-girl and a 3-year-old girl were hospitalized with non-life-threatening injuries, according to police.
Nyanna Aquil, 10, was dressed as a cat when she was taken to the hospital, where she died of internal bleeding, her mother, Natalia Perez, told NBC New York. "She was the perfect child. She never gave me any problems. She was like an angel," Perez said.
Nyanna's father, Louis Perez, who had taken his granddaughters out for a second round of trick-or-treating, was the 65-year-old victim killed in the crash, she said.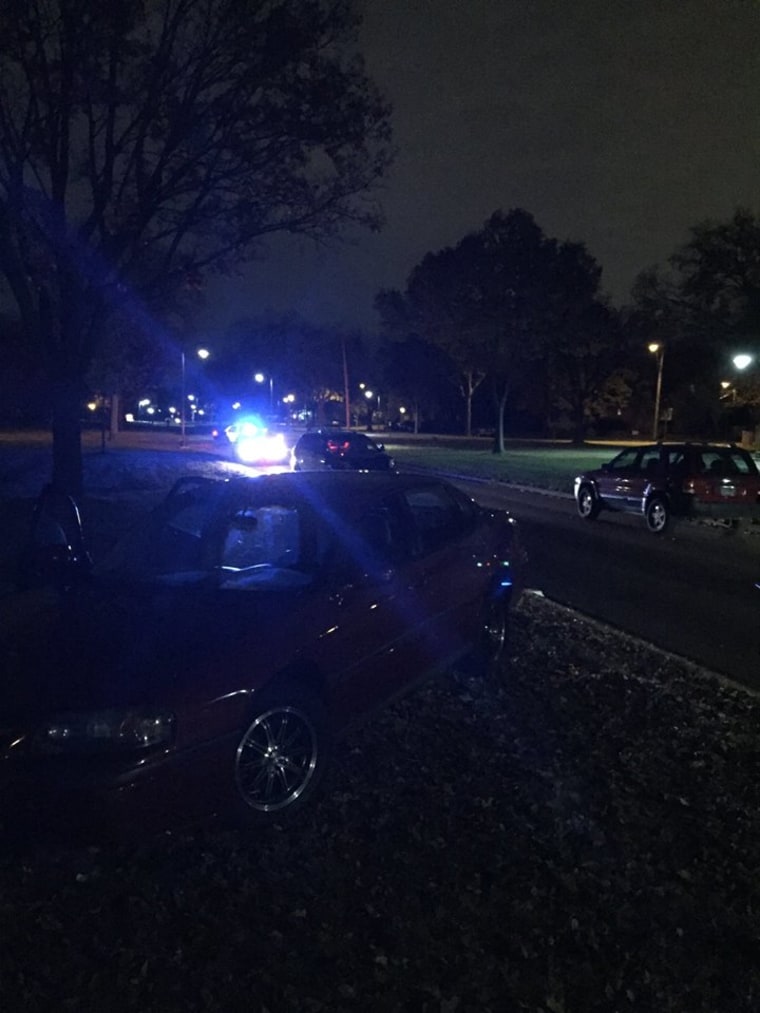 Investigators are looking into whether a seizure caused the driver to plow into the group Halloween revelers, NBC New York reported. The 52-year-old man was hospitalized and reported stable, police said.
In another deadly end to what was supposed to be a fun-filled holiday, a car struck a 5-year-old boy who was crossing the street while trick-or-treating in Minneapolis. Minnesota, after 9 p.m. (10 p.m. ET), according to a statement from the Minneapolis Police Department. Officers found the boy trapped under the car, and he was transported to the hospital, where he died of his injuries, the statement said.
Police said that the driver was cooperating and that alcohol or drugs do not appear to have been a factor.
The streets in Salt Lake City, Utah, on Halloween night proved to be particularly dangerous. Stuffed animals and flowers marked the spot where 14-year-old Victoria Hillman was plowed down by a van and died. The driver of the van didn't exhibit any signs of impairment, West Valley City police told NBC station KSL.
A man and his three children were also injured in the city when a truck crashed into the family and their red wagon. The 41-year-old, his two 3-year-olds and his 1-year-old suffered non-life-threatening injuries, according to the Salt Lake City Police Department.
The driver of the truck wasn't impaired at the time of the accident, police told KSL.
Safe Kids Worldwide warns drivers to be especially cognizant of children on the streets and to drive slowly on Halloween, especially between the hours of 5:30 p.m. and 9:30 p.m., which are popular trick-or-treating hours and are when a lack of sunlight means less visibility.
The group advises parents to stick with children under age 12, always cross streets at corners and stay on the sides of roads. It also recommends choosing costumes that are bright in color or include reflectors.