Heavy rains were expected to pound much of Arkansas on Monday, as "extreme grateful" Louisiana residents cautiously make their way outside to survey damage left by the fierce storm.
As Barry made its way north and east, 2 inches to 4 inches of rain were set to soak much of central Arkansas with even heavier downpours, 4 inches to 6 inches, on the eastern edge of the Razorback state, forecasters said.
There will be "isolated maximum of 8 inches across Arkansas, western Tennessee and Kentucky, southeast Missouri and northwest Mississippi," with some "isolated totals of 10 inches" of rain in this region, according to a National Hurricane Center bulletin issued at 4 a.m. ET.
The center said there were still flash flood watches and warnings were still "in effect for portions of far southeast Texas through much of Louisiana, Mississippi and Arkansas, and including parts of the mid Mississippi Valley."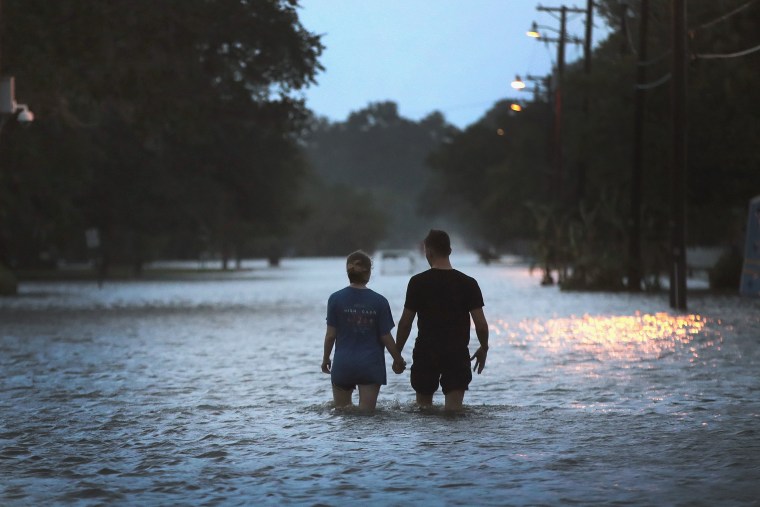 Even though Tropical Depression Barry didn't unleash catastrophic flooding in Louisiana, Gov. John Bel Edwards urged residents to be cautious as they ventured outside on Monday.
Edwards said he was "extremely grateful" that the storm had not caused the disastrous flooding. There had not been any reports of weather-related fatalities, Edwards said.
"This was a storm that obviously could have played out very, very differently," Gov. Edwards said on Sunday. "We're thankful that the worst-case scenario did not happen."