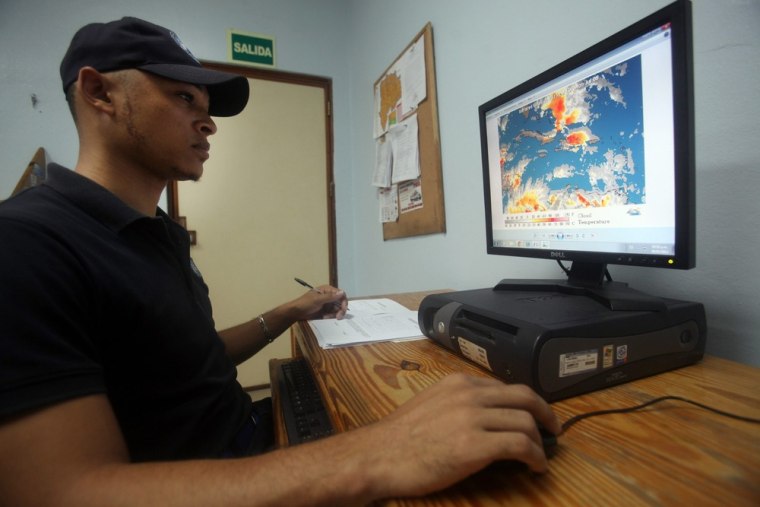 Tropical storm warnings were issued for Puerto Rico and other parts of the Caribbean on Monday as Tropical Storm Chantal chugged along a course that could take it near Florida's Atlantic coast by the weekend.
Several other major Caribbean islands, including Haiti, were under tropical storm watches after tropical storm force winds quickly coalesced into a tropical storm Sunday night, so rapidly that the system completely bypassed the tropical depression stage and emerged fully formed as Chantal.
Tropical storm conditions were expected in the Windward Islands by Tuesday morning and could start lashing Puerto Rico late Tuesday, The Weather Channel reported.
At 11 p.m. ET, a National Weather Service projection showed Chantal passing directly over Haiti and the Dominican Republic on Wednesday night before grazing the southern coast of Cuba and reaching the southern tip of Florida by Friday night. The Weather Channel forecast a similar path:
Carl Parker, a hurricane specialist for The Weather Channel, said the storm was moving quickly, at 26 mph, and was expected to turn toward the northwest later in the week. It could weaken as it passes over Haiti and the Dominican Republic, but it's too soon to be certain, he said.