After making landfall on Texas as a tropical storm, the weather system known as Harold weakened to a tropical depression but still carried the risk of heavy rain until Wednesday, forecasters said.
The storm made landfall on Padre Island, the National Hurricane Center said at 10 a.m. local time (11 a.m. ET), with maximum sustained winds of 50 mph.
By Tuesday evening, all tropical storm warnings had been discontinued. But around 2 to 4 inches of rain, with isolated amounts of up to 6 inches, were forecast through Wednesday, the center said.
A flood advisory Tuesday evening was issued for most of Zavala, Maverick and Dimmit counties, the National Weather Service for the Austin area said. Around 4 inches of rain fell there, it said.
Mexico was more likely to experience flooding from remnants of Harold, with 4 to 6 inches of rain and locally up to 10 inches possible there through Wednesday.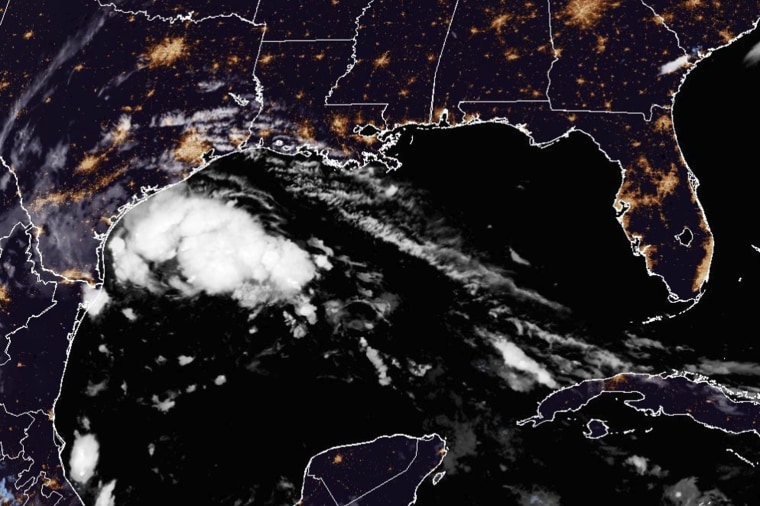 Harold will bring some much-needed rain to drought-stricken Texas. While the heaviest rain won't reach the parts of Texas that need it most, the showers and clouds associated with the system will bring a brief reprieve to the excessive heat in cities like Austin, Corpus Christi and Brownsville.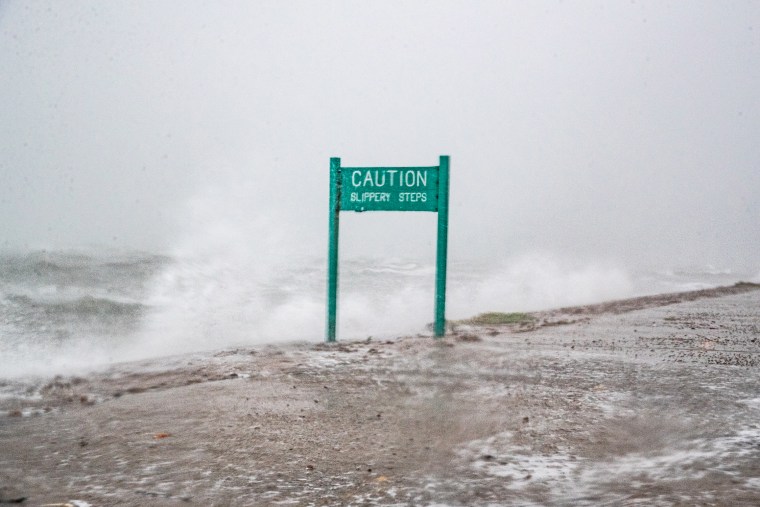 On Monday, Gov. Greg Abbott ordered the deployment of state emergency response resources and activated the Texas State Emergency Operations Center to Level 2, or "elevated response conditions," ahead of Harold's arrival. 
"Texas stands ready to deploy all available resources to South Texas as tropical storm conditions impact the region this week," Abbott said.
"I encourage Texans to remain weather-aware and heed the guidance of state and local officials and emergency management personnel as they work together to keep communities safe," he said.
While flood alerts remained for areas affected by Harold, heat advisories or excessive heat alerts covered the eastern part of Texas.
Overall, a huge swath of the U.S. was under such advisories or warnings Tuesday evening from Texas to Georgia and north to South Dakota and Indiana, according to the weather service.
More than 70 million people were under heat advisories, and 75 million were under excessive heat warnings, it said on its website.
Harold follows storms Emily and Franklin and tropical depression Gert, with Franklin expected to reach the Hispaniola, including Haiti and the Dominican Republic, by Wednesday, the hurricane center said.
In the West, Tropical Storm Hilary struck California, the first tropical storm to do so in decades. It brought heavy flooding, mudflows and sinkholes to desert cities and smashed rainfall records.