On the night she was killed in her Bronx apartment by a police officer's bullet, Deborah Danner was at war with the people who loved her the most.
Sixty-six years old and struggling for more than three decades with schizophrenia, Danner was fighting with her family and trying to get her sister Jennifer removed as her guardian — even though, her uncle said, it was Jennifer who was always there to pick her up when she fell.
"Deborah fought her tooth and nail," the uncle, Wallace Cooke Jr., told NBC News. "But Jennifer did not give up on her. She would never give up on her."
Related: Read the Powerful Essay Danner Penned Here
Danner didn't see it that way. In a remarkable six-page essay called "Living With Schizophrenia" that she wrote back in 2012, Danner said she felt "disappointed" by her sister and other kin and accused them of buying into the "stigma" surrounding mental illness.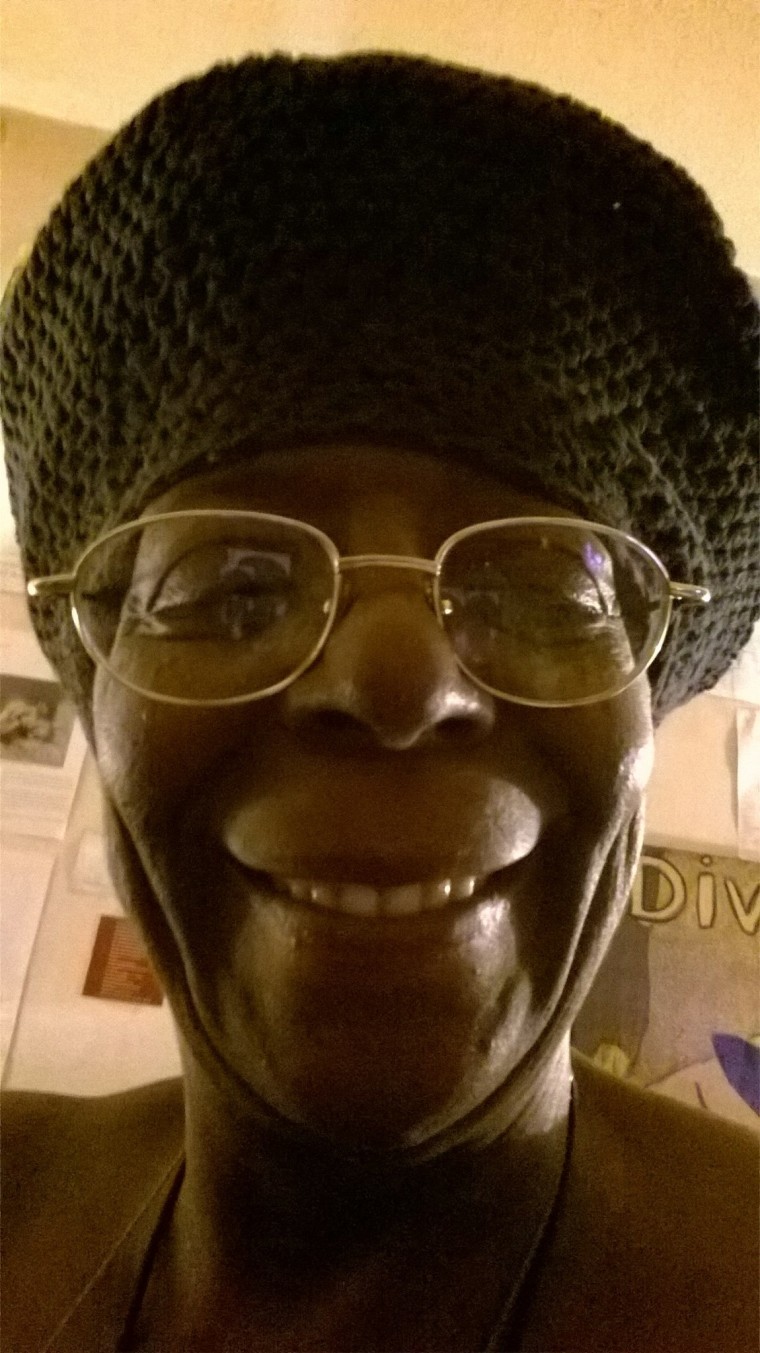 "Generally speaking, those who don't suffer believe the worst of us who do," she wrote. "We're treated with suspicion as liars who can't be trusted to control ourselves."
Old friends also abandoned her, she wrote. So did some relatives.
"I felt myself isolated and mostly alone…without their company or succor," she wrote. "I was left to the tender mercies of a series of doctors and other mental health professionals."
Eerily, Danner discussed the need for more mental health training for police officers and described a deadly scenario with a cop that foreshadowed her final moments alive.
"We are all aware of the all too frequent news stories about the mentally ill who come up against law enforcement instead of mental health professionals and end up dead," she wrote.
The example Danner gave was that of Eleanor Bumpurs, another mentally ill black woman from the Bronx who was shot and killed in 1984 by a cop.
"What happened to Deborah should not have happened," said Cooke, himself a retired NYPD officer. "They didn't have to shoot her."
Sgt. Hugh Barry, who fired the fatal shots, has been stripped of his badge and gun and placed on modified duty while the shooting is being investigated.
From NBC New York: Attorney General Won't Investigate Bronx Woman's Shooting
Both New York Mayor Bill de Blasio and Police Commissioner James O'Neill have condemned the fatal shooting and accused the officer of failing to follow NYPD protocol for dealing with an emotionally disturbed person.
"This was a tragedy," said Charles Hargreaves, a lawyer for the state's Mental Hygiene Legal Service who represented Danner in her legal battle with her sister. "She did not want to be just a schizophrenic. She aspired to be a whole person. And in many respects, she was."
In her essay, Danner wrote that "schizophrenia happened to me when I was almost thirty years old, late in my life."
Cooke, however, said his niece began exhibiting symptoms in her 20's while still in college. He said her mother, who worked as a nurse at the prison on Rikers Island, immediately sought help for her troubled daughter.
"She thought she would be able to get her daughter the kind of treatment she needed," Cooke said. "Unfortunately, she wasn't always able to do so."
Meanwhile Danner, who Cooke said attended City College and Lehman College but did not graduate, tried to forge a life for herself. She never married or had children, but she apparently had hopes for a career.
"She was always very bright. But her mind just crossed the line."
"I am an IT/MIS professional and proud of it," she wrote. "I'm very good at what I do although, I admit, at times it can be a high stress profession — deadlines must be met, budgets, problems exist that require very specific skill/ knowledge. None of my family, nuclear or extended, knows what I do, really, and never asked."
Cooke said he wasn't aware his niece ever had a full-time job and Danner's sister, Jennifer, declined to speak with a reporter. But Danner's mother arranged things so she had her own apartment in the same Bronx development where she and her sister lived, an apartment she quickly filled with books.
"What I know is that she was always a student, always a reader," Cooke said. "She read thousands of books. She was always very bright. But her mind just crossed the line."
Sometime after 2000, Danner found her way to the Fountain House in Manhattan.
"We're like a community center for people with mental illness," director Kenn Dudek said.
And it was here that Danner blossomed. She took art classes and her drawings were good enough to be displayed in the group's gallery. She took part in various employment programs. She even taught an acting class that was popular with the other members of the community.
"She was very active," Dudek said. "She was somebody who contributed. She was a very bright and articulate person."
Danner was also, Dudek said, "a very outspoken person."
"She could be a little tough, but she was never, ever violent," he said. "When she was here, she was great, she was lovely. She was an active member of Fountain House for about 10 years."
Danner's mother, Louise, died in 2006 — leaving her in charge of her own life for the first time.
"On her death bed, she made provisions to help Debbie, including making sure she had a place to live," Cooke said. "Debbie took over her own affairs."
It was toward the end of this period that Danner composed the essay about the demons that had been tormenting her, what she called her "blue funk," her "curse."
"Even the smartest people/persons in the world could not function in the realm of normalcy with that monkey on their backs," she wrote.
From NBC New York: 'We Failed,' Chief Says After NYPD Fatally Shoots Woman
Danner wrote that she lived in constant fear of the illness coming back.
"What if my medication fails me?" she wrote. "I ask myself, will I know if it does? Will the illness overpower its effectiveness? When? Where?"
In one especially heartbreaking line, Danner questioned whether she even deserved to be happy.
"Is that a delusion, I ask myself, my belief that I am worthy of respect and a 'normal' happy life," she wrote.
Not long after she wrote those words, Danner stopped coming regularly to Fountain House.
"She would pop in erratically over the last five years," Dudek said. "I don't know where she was getting her medical services. I did find out, after the fact, that she was in and out of psychiatric hospitals over the last five years."
It was during this period that the NYPD responded to at least four 911 calls about disturbances at Danner's apartment.
"Her family hung in there with her," Dudek said. "Her family helped her keep that apartment."
But in Danner's mind, her family had turned against her. And when her mother died and her sister applied to be her guardian, Danner said no and went looking for a lawyer.
"Last year, that's when I met her," Hargreaves said. "She was very well and we had a really wonderful conversation that lasted a couple hours. Sitting in her apartment, we talked about books and writing and art."
Hargreaves said Danner tapped her illness to draw "caricatures of how she saw people when she was not well."
And Danner's essay, which Hargreaves shared with NBC News, made a deep impression on him.
Hargreaves did not go into detail about the source of friction between Danner and her sister, but said it was not unusual.
"I'm sure her sister cared for her greatly," the lawyer said. "But they were estranged and she didn't want her in her affairs. I don't say that in a disparaging way. She said she would accept help, just not from her sister."
Hargreaves said he spoke for Danner several times after that, the last time about a month ago. He said when he heard that she had been killed, he went into the file and retrieved her essay.
"We represent so many people and what she wrote applies to so many people," he said. "I felt it really spoke to many of our clients."
Cooke said they had no idea Danner had written the essay. Nor has he seen her art.
"Debbie was very protective of her personal stuff," he said. "She always had in her head that somebody was trying to steal her stuff. "
Cooke said he's speaking out about his niece because there are lots of other families out there struggling to help a child living with mental illness. He said the federal, state and local governments need to step in and help these families.
"We have to help the weakest among us," he said.