WASHINGTON — Almost nothing is publicly known about the American ISIS fighter who is now in the custody of the U.S. military, but one fact has already made the case extraordinary: The Trump Administration has declared him an enemy combatant, according to a military spokesman.
Legal experts say it appears to be the first time that designation has been used since 2009, when the Obama administration stopped using the label for Ali Saleh Kahlah al-Marri, a Qatari citizen who had been designated an enemy combatant in 2003. He was held for six years in a military brig before being transferred to the federal court system in 2009, where he was sentenced to 15 years, including time served.
The case presents an early test of whether Trump will seek to follow through on any of his campaign rhetoric about counterterrorism. He promised last year to "load up" the U.S. military prison at Guantanamo Bay in Cuba "with some really bad dudes." U.S. citizens can't be brought to Guantanamo, but the Trump administration has made no secret of its desire to place terror suspects in military detention elsewhere.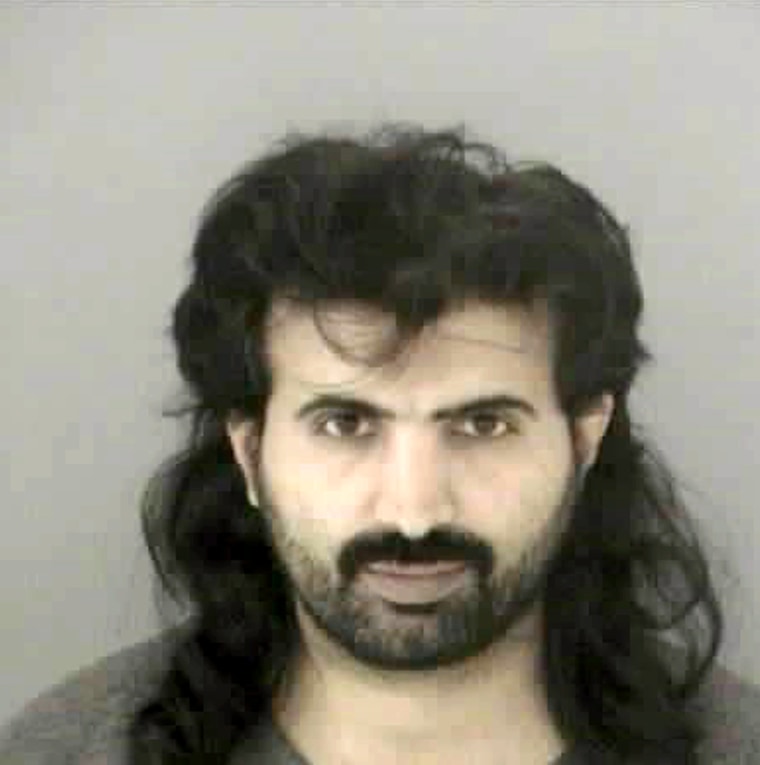 Trump administration officials have declined to say publicly what they intend to do with the American fighter, who the military says was captured Sept. 12 by Kurdish allies in Syria and turned over to U.S. forces.
So far, however, signs suggest a reality different than Trump's rhetoric.
A senior administration official told NBC News the U.S. plans to keep the man in military custody to exploit any information he can provide and then transfer him to the civilian justice system. The official and a defense official also said they expect him to spend some time in military custody.
"There's no urgency" to transfer him, said the senior administration official.
The Pentagon referred questions about the matter to the Justice Department, which also suggests the intention is to bring him to the U.S. and charge him in federal court, according to experts. The Pentagon also did not call him an "unlawful" enemy combatant, which is the language used to describe current Guantanamo detainees.
Spokesmen for the Justice Department and the White House National Security Council declined to comment on the case.
Related: American ISIS Fighter in U.S. Custody After Surrender in Syria
Simply designating the American as an "enemy combatant" may not be legally significant, said Andrea Prasow, deputy Washington director at Human Rights Watch.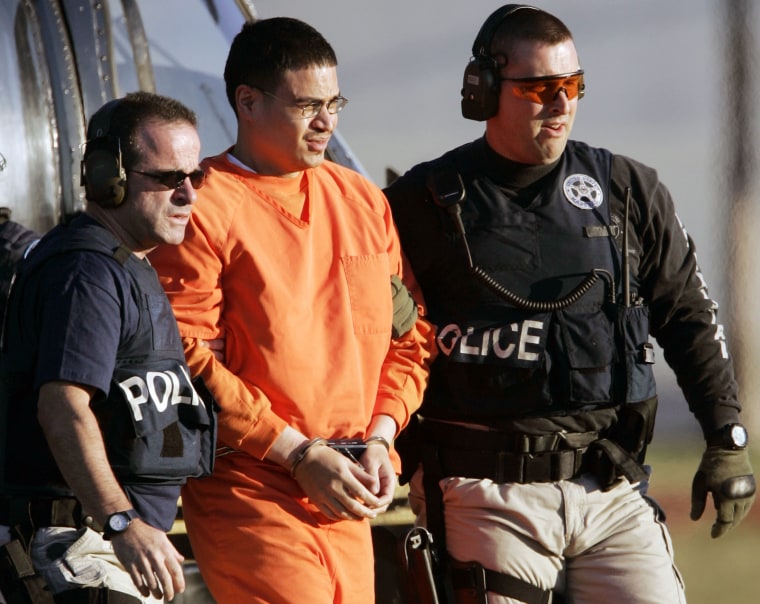 A 2004 Supreme Court ruling, Hamdi v. Rumsfeld, recognized the power of the U.S. government to detain enemy combatants, including U.S. citizens. But the court ruled that U.S. citizen detainees can challenge their enemy combatant status before an impartial authority.
Jose Padilla, who was arrested in Chicago on May 8, 2002, on suspicion of plotting a dirty bomb attack, was designated by President George W. Bush as an enemy combatant and transferred to a military prison in South Carolina.
Under pressure from lawsuits, the Bush administration transferred him after more than three years to civilian custody in 2006. He was tried and convicted in federal court on terrorism charges in 2007 and sentenced to 21 years.
The designation of the American ISIS fighter as an enemy combatant would become more consequential if the Trump administration seeks to detain him indefinitely under that status, legal experts say.
If that happens, "then it's a big deal," said Jack Goldsmith, a Harvard Law School professor and former Bush administration lawyer.
"Potentially huge," said Stephen I. Vladeck, a constitutional expert at the University of Texas School of Law.
But if the military briefly detains him for interrogation and then turns him over to the Justice Department for prosecution, legal experts and human rights activists say, that would be no different than the playbook set by President Barack Obama. Under Obama, the military held at least two terror suspects on Navy ships and questioned them without lawyers present, before turning them over to the civilian courts. Both are now serving long prison sentences.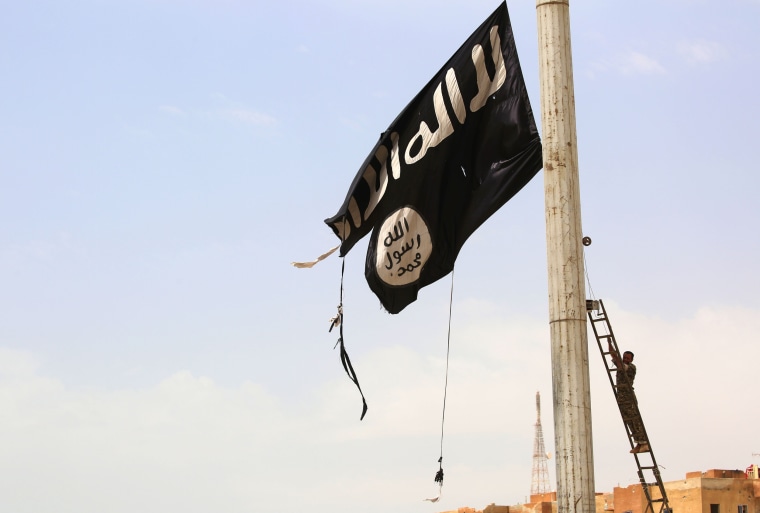 However, because the detainee is an American citizen, court motions could be filed on his behalf to force the government to either free him or charge him, according to Ben Wittes, a senior fellow at the Brookings Institution and editor of the journal Lawfare.
Related: Mohamed Khweis, American Who Bolted From ISIS, Now Indicted
In July, the Trump administration brought a suspected al Qaeda operative to the U.S. to face criminal prosecution. But that was not seen as much of test case, since he is a dual Irish and Algerian citizen extradited from Spain, a country unlikely to agree to send him if he were to be placed in the politically controversial Guantanamo Bay facility.
Also in July, Thomas Bossert, Trump's counterterrorism adviser, made clear that the Trump administration wants an option to detain terror suspects without charging them in court.
"I would prefer us to have an ability to house enemy combatants in a way that we control without having to outsource that responsibility," Bossert said at the Aspen Security Forum.