WASHINGTON — Transportation Secretary Elaine Chao has urged the nation's railroads and transit agencies to "take all possible measures" to meet deadlines to install a safety system called positive train control to prevent crashes.
Letters dated Dec. 27, which were made public on Tuesday, said Chao wanted railroads to "greatly accelerate" efforts to meet congressional deadlines. A deadly Amtrak crash last month near Seattle that killed three occurred on a section of track that did not have the positive train control system operating.
The system is designed to prevent derailments caused by excessive speed. Investigators have said several deadly U.S. train crashes in recent years could have been prevented if the system was in place.
Related: 'Positive Train Control' ordered by Congress, but not yet in place
The computer-based system has been stalled by high costs and technological hurdles.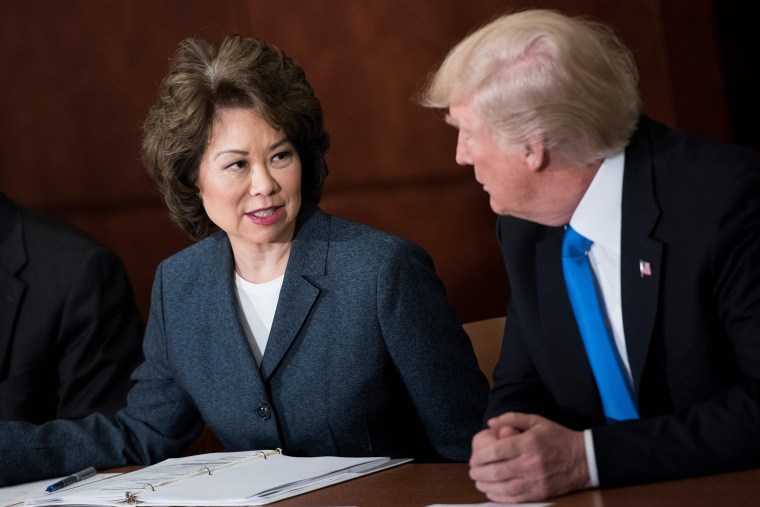 A head-on crash between a freight train and a passenger in Los Angeles in 2008 prompted Congress to mandate the so-called Positive Train Control systems (PTC) on all major rail lines — changes that were supposed to be made by 2015.
But implementing the systems has been postponed because of complications in coordination technology between multiple freight and passenger carriers and a whopping $22.5 billion price tag over 20 years.
Only 456 miles of tracks had fully implemented Positive Train Control systems as of the start of 2017.