The Trump administration acted Monday to allow 15,000 more visas for temporary seasonal workers this year.
Under authority provided by Congress, the Secretary of Homeland Security is permitted to allow the additional visas after determining that the needs of U.S. businesses can't be satisfied with Americans willing and qualified to do the work.
Related: Trump's Executive Orders Aimed at Curbing Low Wage Foreign Hires
So-called "H2B visas" are used to bring in non-agricultural guest workers. Landscaping businesses, resorts, and other seasonal employers depend on them every year. A federal law caps the number available at 66,000 a year nationwide, but Congress gave DHS the power to authorize more, after consulting with the Labor Department and determining that companies would be significantly harmed if they weren't able to bring in foreign workers for the season.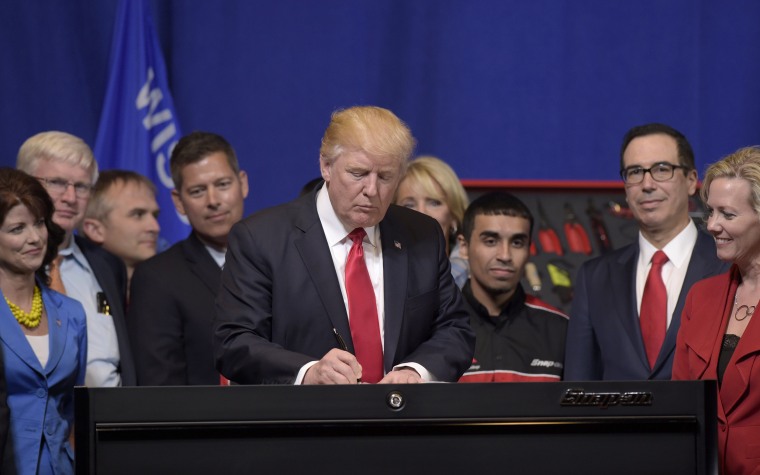 Many employers have complained that the action by DHS comes too late this year to allow full staffing by the beginning of the summer season. But DHS spokesman David Lapan said the authority to allow the additional visas wasn't provided by Congress until May — at least six months later than normal.
RELATED: Execs Return to White House to Give Trump Their U.S. Job Ideas
Last year, the federal government allowed 13,382 additional visas beyond the statutory cap to meet seasonal demand.
While President Trump has generally opposed bringing in guest workers, he has made an exception for this program. His Mar-a-Lago resort regularly applies for H2B visas for seasonal employees.
Asked how authorizing the additional visas is consistent with an "America First" policy, a senior DHS official said the businesses applying for the program must state that they will be irreparably harmed without the boost in its workforce. "This does help with American businesses continuing to prosper."
In past decades college students filled many of these seasonable jobs. But fewer are willing to do the work when they have other, better-paying options. And the tourist season now extends into the fall, when students must be back in school.