President Donald Trump plans on directing the Environmental Protection Agency to review current fuel efficiency rules on the auto industry — a move which could significantly whittle away at a critical component of the Obama administration's efforts to combat climate change.
Trump said revising fuel economy targets could help keep and protect U.S auto industry jobs. He spoke Wednesday during a visit to the American Center for Mobility in Ypsilanti, Michigan aimed at reaching out to auto industry workers and management.
"Were going to work on the CAFE standards so you can make cars in America again," he told a cheering crowd of auto industry workers. "We're going got help companies so they are going to help you,"
"We're going to be the car capital of the world again" he said.
Related: Scott Pruitt, Trump's Pick to Head EPA, Questions Human Impact on Climate Change
The Corporate Average Fuel Economy (CAFE) standards were enacted in 1975 to reduce energy consumption by increasing the fuel economy of cars and light trucks, according to the National Highway Traffic Safety Administration.
During the presidential campaign, Trump promised to loosen environmental regulations put in place during the Obama administration aimed at further requiring vehicle makers to make cars more fuel efficient to better protect the environment.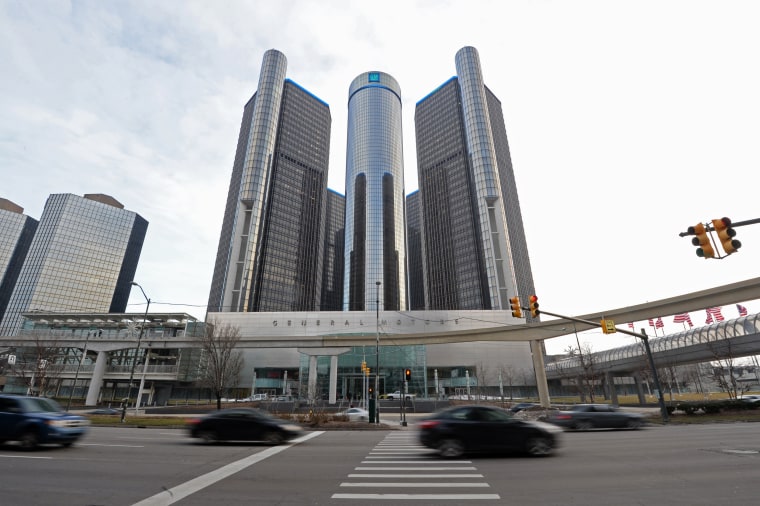 The auto industry pushed back saying the fuel economy regulations were too strict and has asked the Trump administration to review and revise the rules.
The Department of Transportation and the Environmental Protection Agency announced Wednesday in a statement that they would "revisit the previous administration's rule that finalized standards to increase fuel economy to the equivalent of 54.5 mpg for cars and light-duty trucks by Model year 2025."
As he addressing a cheering crowd of thousands of auto workers, Trump promised his administration "will work tirelessly" to "lower job crushing taxes and ensure level playing field for all American companies and workers."
"We will reduce burdens on our companies and on our businesses in exchange companies must hire and grow in America," Trump said.
He also called the North American Free Trade Agreement and the Trans Pacific Partnership, international trade accords, a "disaster" that "hurt American jobs" adding that other countries "abused" the United States by undercutting its industries.
"But no more," he said. "America will be respected again and the American worker will be respected again."
Trump's trip comes just one day after parts of his 2005 tax returns were released on MSNBC's "The Rachel Maddow Show." The two pages of Trump's Form 1040 obtained by New York Times journalist David Cay Johnston and released on MSNBC, showed Trumppaid $38 million in federal income tax in 2005.
Trump called the leak "illegal" on social media, but noticeably did not address it during his remarks.
During his trip to Michigan, Trump also met with Flint mayor Karen Weaver to discuss the city's ongoing water crisis.
In a statement before the meeting, Weaver said she was "thankful" that the president reached out to her.