Paul Manafort, Donald Trump's former campaign chairman, made millions through his work over the years for Ukrainian and Russian oligarchs.
Manafort also bought New York City real estate, some of it in what appeared to be all-cash deals. And in a series of complex transactions involving various companies, Manafort took out more than $13 million in loans on several of those properties — including $6.5 million borrowed this year from a bank run by an economic advisor to the Trump campaign.
Now, with Manafort figuring in an FBI investigation into allegations that the Trump campaign colluded with Russia, his dealings in New York City are coming under renewed scrutiny. They fit a pattern that experts say raises questions about how Manafort was moving money.
"The first thing is, where did the person get the money to pay cash for multi-million-dollar properties?" said Ross Delston, a Washington, D.C.-based independent attorney and anti-money laundering expert. Delston said he was speaking in general, not about Manafort in particular.
"That is something you typically see with ultra-high-net-worth individuals — people worth more than $50 million. And not only that, you have to be liquid."
Related: Manafort-Linked Accounts in Cyprus Banks Raised Red Flags
Manafort, a political consultant and lobbyist, bought four properties in New York City between 2006 and 2013 using LLCs, real estate records show. Details of these transactions were previously reported by the blog Pardonmeforasking, the Intercept, a website named for Manafort's property in Brooklyn, 377union.com, and WNYC.
The records indicate no initial mortgage, suggesting that the full cash price was paid.
In three of four cases, Manafort transferred the properties into his own name and borrowed about $12 million against them between 2012 and 2017.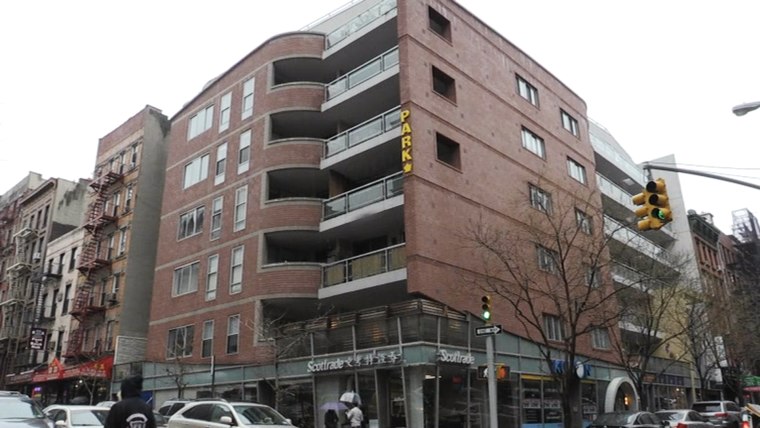 In a statement to NBC News, Manafort said he was "sorry to disappoint the conspiracy theorists," but the mortgages were ordinary business transactions and using LLCs to buy real estate is "common practice in New York City and elsewhere."
Manafort said his transactions were "executed in a transparent fashion and my identity was disclosed — in fact my name is right there on the documents in one of today's news reports."
Using LLCs is not unusual or illegal, but hefty loans on properties bought with cash can be a flag, experts say.
In fact, the U.S. Treasury Department said last year that "all-cash luxury purchases of residential property by a legal entity are highly vulnerable to abuse for money laundering."
Related: Manafort Scrutinized for Russian Business Ties
There are many legitimate reasons to use partnerships, or "shell companies." to purchase real estate, said Michael Zeldin, a former federal prosecutor and money laundering expert. "What's odd is this notion of buying it through a corporate entity, transferring it to your name, and taking out loans against that property," he said. "What's the underlying business purpose?"
"The more convoluted the transaction, the more remote from a reasonable business purpose, the more suspicious they are," said Stefan Cassella, former deputy chief of the Justice Department's Asset Forfeiture and Money Laundering Section.
According to records found in Ukraine, Manafort may have been paid more than $12.7 million for his political work in that country between 2007 and 2012. As NBC News has previously reported, Manafort also did millions of dollars in business with Russian oligarch Oleg Deripaska, and teamed with a Ukrainian oligarch named Dmytro Firtash in a plan to redevelop a famous New York hotel.
Firtash, who acknowledged to a U.S. official that he got his start in business with the permission of a Russian crime lord, is a wanted man, indicted by the Justice Department over bribery allegations. Deripaska, who is considered by U.S. officials to be among Putin's inner circle, was once denied entry to the U.S. because of alleged organized crime ties, officials told NBC News.
The hotel deal didn't go through, and Manafort's relationship with Deripaska ended in a dispute. But Manafort's ties to the men, documented in court records, are among several the political operative has maintained with wealthy Russian and Ukrainian businessmen going back over eight years.
Here are the details of some of Manafort's real estate deals, as laid out in public records:
In 2006, the year he reportedly began working for Deripaska, Manafort bought a condo in Trump Tower for $3,675,000 through an LLC called John Hannah. John is Manafort's middle name, and Hannah is the middle name of that of his then-business partner, Rick Davis.
In January 2015, the deed to the Trump Tower condo was transferred from John Hannah LLC to Paul and Kathleen Manafort. Three months later, the Manaforts took out a $3 million mortgage from UBS Bank USA for the condo.
In 2007, Manafort used a holding company called JESAND, LLC — possibly named for his two daughters Jessica and Andrea — to buy a condo on Baxter Street in the Soho neighborhood of Manhattan with his daughter, Andrea. The sale price was $2,545,625.
In February 2012, MC Soho Holdings, one of Manafort's holding companies, bought a condo on Howard Street in Soho for $2.85 million. In March 2016, the deed was transferred from MC Soho Holdings to Manafort and his wife, who now took out two loans totaling $3.4 million against it.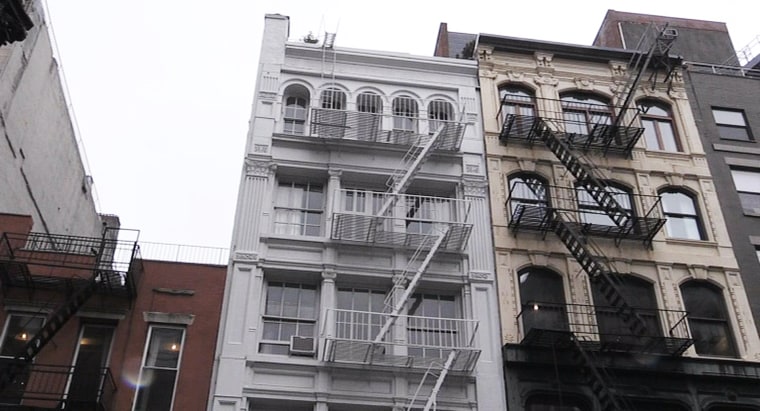 In December 2012, another Manafort holding company, MC Brooklyn Holdings, bought a brownstone in Carroll Gardens for $2,995,000. Real estate postings online show the sale was brokered by Yohai, Manafort's son-in-law.
In February 2016, MC Brooklyn Holdings took out two mortgages on the property, for a total loan of $5.3 million. In June 2016, while Manafort was working as Trump's campaign chairman, MC Brooklyn Holdings missed a mortgage payment, prompting its lender to file a complaint.
In January, Manafort had the deed to the Brooklyn property transferred from the holding company to himself, and then took out a new $5.3 million loan, apparently to pay off the two previous loans, and an additional $1.2 million from the Federal Savings Bank. The CEO of that bank is Steve Calk, a member of Trump's campaign economic advisory council.
Manafort also owns other properties in Florida and Virginia, including a Palm Beach Gardens mansion in Florida he purchased in 2007 for $1.5 million.
"It's an unusual pattern that isn't typical for real estate transactions," Delston told NBC News.
Related: FBI Making Inquiry Into Ex-Trump Campaign Manager's Foreign Ties
Manafort said that borrowing against the value of a property is common when the properties increase in value. "My loans are all arm's length transactions at or above market rates. The financing I put in place recently on a Brooklyn property is a straight-forward one-year construction loan secured by collateral. As is standard, the loan amount is based on the appraised value of the property after renovation, not the value of the property as-is.
"I have also engaged an architect and contractor to complete the construction within the next year. There is nothing out of the ordinary about them and I am confident anyone who isn't afflicted with scandal-fever will come to the same conclusion."