President-elect Donald Trump asked retired Army Lt. Gen. Michael T. Flynn to be his national security adviser Thursday, a senior transition official told NBC News.
The news was first reported by the Associated Press. It was not clear if Flynn had accepted.
Flynn — a controversial figure who has been known to eschew "political correctness" — is a Trump loyalist who stayed by the candidate's side even as other national security experts sharply criticized him during the campaign. NBC News reported in July that Trump's team vetted Flynn as a possible vice presidential running mate.
The special assistant to the president for national security affairs coordinates the synthesis and presentation of the information generated by the vast U.S. national security apparatus — the State Department, the Defense Department, the CIA, the National Security Agency and a host of other intelligence agencies. The national security adviser serves as the president's top day-to-day counselor on foreign and military affairs.
The appointment doesn't require confirmation by the Senate.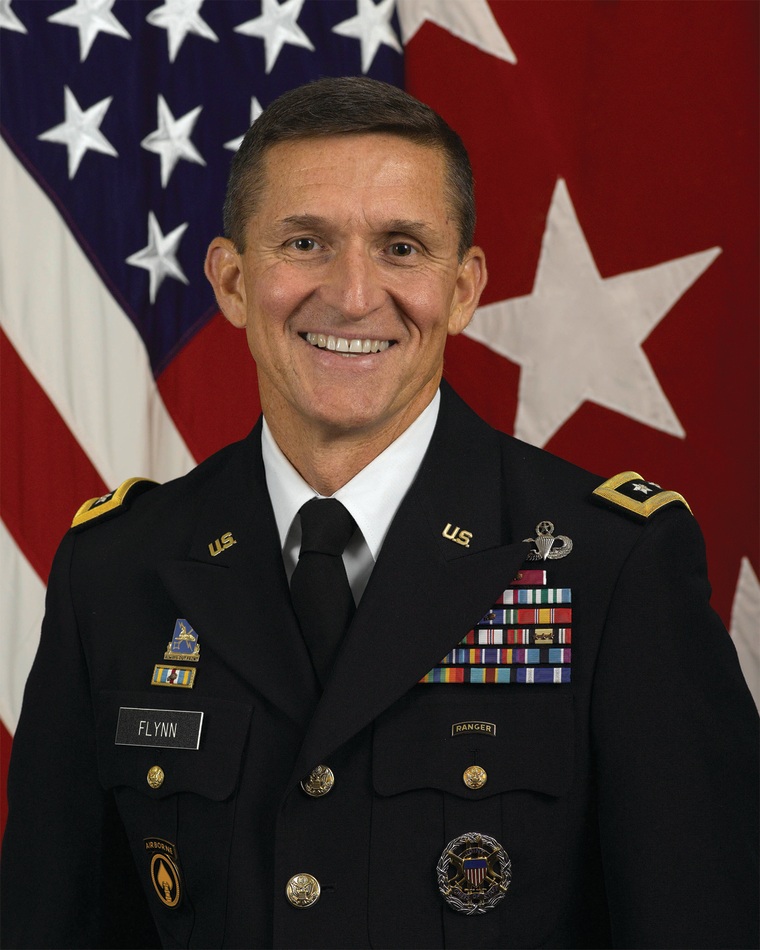 Flynn, 57, a 33-year veteran of the Army, was director of the Defense Intelligence Agency from 2012 to 2014. His tenure was reportedly cut short over clashes with top Obama administration officials.
Flynn proposed sweeping changes at the DIA and, when asked how he would deal with employees who disagreed with his vision, said he would "move them or fire them."
Some of Flynn's rhetoric makes military people "very uncomfortable," retired Army Gen. Barry McCaffrey said on MSNBC's "11th Hour" late Thursday.
But Flynn is "the best intelligence officer of his generation," McCaffrey said. "He's a good guy. He's objective. He's tough."
As speculation about Flynn's appointment spread Thursday night, critics highlighted some of his controversial past statements, which The New York Times characterized Thursday night as exhibiting "a loose relationship with facts."
In May, Flynn said in an interview with Al-Jazeera that he supported Trump's stated campaign proposal to temporarily bar the entry of Muslims into the United States. Flynn said he was urging Trump to narrow the scope of the proposed ban and to use "more precision" in his language," however. Trump later called for "extreme vetting" of persons from "territories" with a history of terror.
In February, Flynn said on Twitter that "fear of Muslims is rational."
Last year, Flynn flew to Moscow and was pictured sitting at the head table with Russian President Vladimir Putin at a banquet in Moscow celebrating Russia Today — a state-funded news network that has been accused of disseminating propaganda for Putin.
Flynn told The Washington Post that he saw no distinction between a state organ like Russia Today and U.S. networks like MSNBC and CNN. Asked about the symbolism of his sitting next to Putin, he dismissed the question as "boring.