President Donald Trump made a claim Monday that the media "doesn't want to report" on terrorist attacks involving Islamic radicals.
"Radical Islamic terrorists are determined to strike our homeland, as they did on 9/11, as they did from Boston to Orlando to San Bernardino and all across Europe," Trump declared at MacDill Air Force Base in Tampa, Florida. "It's gotten to a point where it's not even being reported, and in many cases, the very, very dishonest press doesn't want to report it."
Trump did not say why the media might not report on terrorist attacks but gave no examples of stories that went uncovered.
"They have their reasons," he told the gathering. "And you understand that."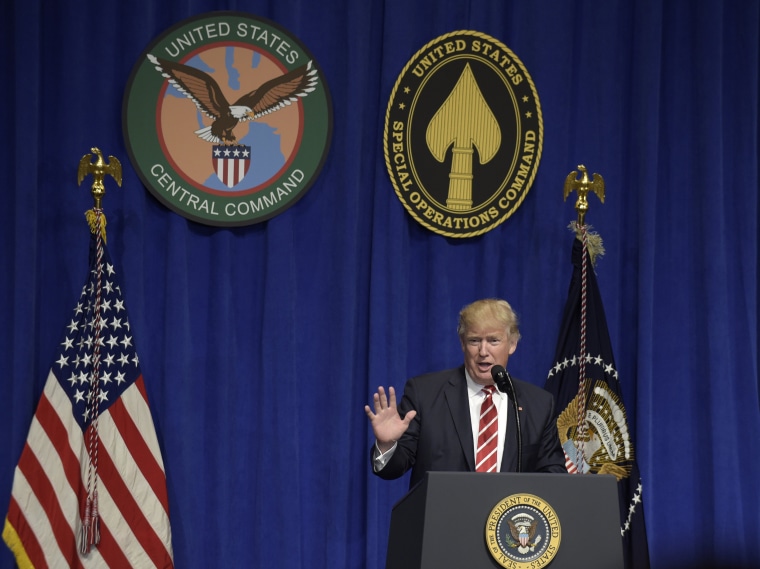 A short time later, the White House provided a list of 78 attacks from September 2014 to December 2016 that officials claimed got short shrift from the news media.
A perusal of the archives revealed that NBC News covered 57 of the attacks on the list, which resulted in the deaths if 745 people — including the Paris terrorist attacks in November 2015, which killed 130 people, left more than 400 others wounded and resulted in hundreds of stories.
By contrast, the 21 attacks NBC News did not cover were smaller incidents in places like Egypt, Bosnia or Bangladesh, resulting in the deaths of just eight people, total. In a number of these incidents the suspects were described only as "unidentified" or "unidentified ISIL" operatives.
Also on the White House list was another terrorist attack that was covered widely by both the U.S. and foreign media — the December 2015 mass shooting in San Bernardino, California, which killed 14 people.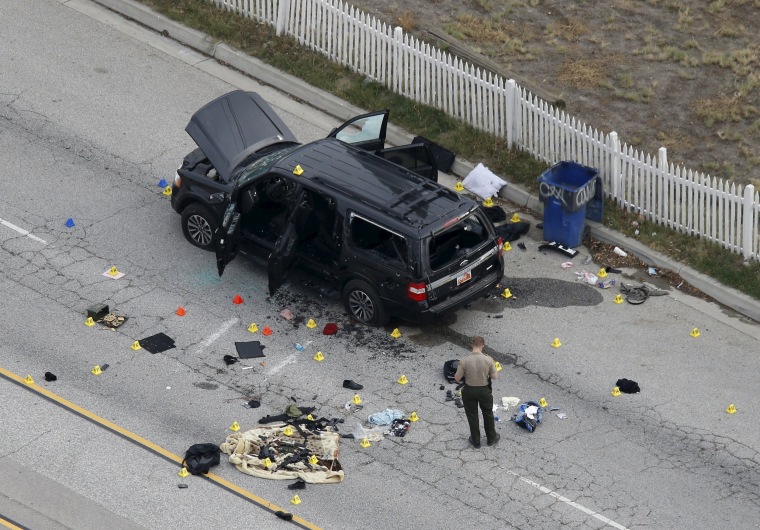 In NBC News' archives are at least 162 stories that mentioned the suspects. The Los Angeles Times even won a breaking news Pulitzer Prize for its coverage of the slaughter.
Another terrorist attack that got lots of coverage — the Brussels, Belgium, subway and airport bombings in March 2016, which killed 32 people and injured more than 300 others — was also on the White House list. More than 100 stories about that attack were found in NBC News' archives.
The Trump team also claimed that the September 2016 bombings that terrorized New York City and New Jersey were not adequately covered. There are exactly 352 mentions of terrorist suspect Ahmad Rahami currently in the NBC News archives — this story makes 353.
The White House listed the October 2014 fatal shooting of a Canadian soldier at the country's war memorial by a Muslim convert named Michael Zehaf-Bibeau. In NBC' News' are more than three dozen stories and/or videos.
The February 2015 fatal shooting of a guard at a Danish synagogue by Omar Abdel Hamid el-Hussein made the Trump team's list. There are at least eight stories about it in the NBC News archives.
The compilation appeared to have been put together hastily, because some entries, like the February 2016 attack in Columbus, Ohio, by a man with a machete — which left four people wounded — did not list the name of the suspect or any of the injured.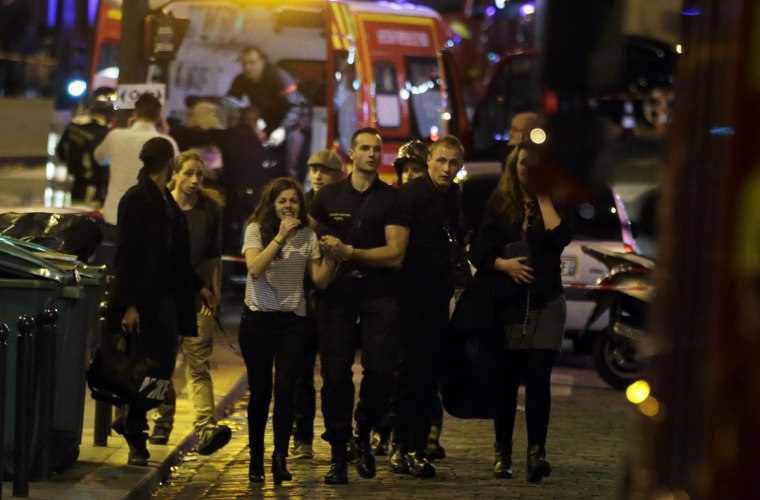 The suspect, Mohamed Barry, was later killed by police. NBC News has at least a half-dozen stories about him and the attack in its web archives.
Trump has repeatedly accused the media of being dishonest — especially in its coverage of him. This latest broadside at the mainstream media came just days after Trump adviser Kellyanne Conway invoked "the Bowling Green massacre" while defending Trump's travel ban on seven mostly Muslim countries.
There was no Bowling Green massacre. Conway later tweeted: "honest mistakes abound."
Conway's bogus claim also got extensive coverage by NBC News — and by much of the rest of the media.
Earlier, Conway found herself lampooned for saying the White House press secretary had given "alternative facts" when he inaccurately described the crowd at Trump's inauguration as "the largest ever."