President-elect Donald Trump spoke Friday with Taiwan's president, in a move that broke with decades of U.S. policy and could put a strain on the relationship between the U.S. and China.
The U.S. has not had diplomatic relations with Taiwan since 1979. As part of the agreement establishing official diplomatic relations with China, the U.S. government established a one-China policy, recognizing the People's Republic of China as the sole legal government and ceasing all diplomatic recognition of Taiwan.
Trump's conversation with President Tsai Ing-wen was one of a series of talks with controversial global figures — including some from countries that are considered in China's direct sphere of influence.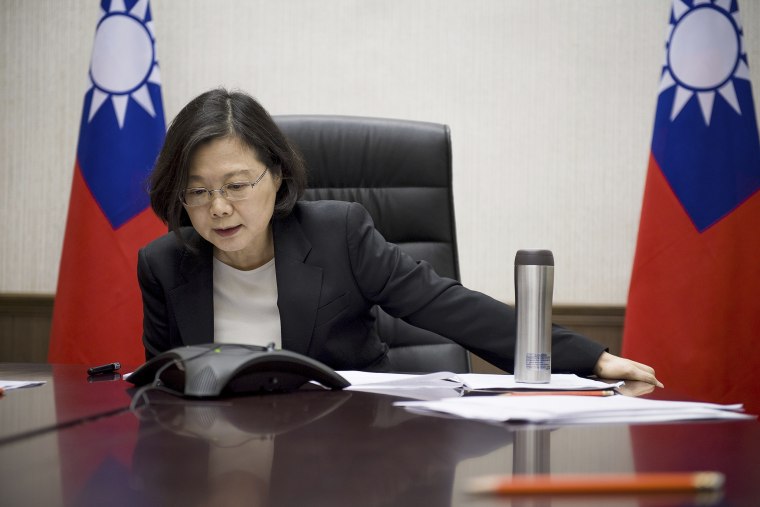 Trump and Tsai "had a friendly talk," Taiwan's presidential spokesperson Alex Huang said at a news conference following the call.
The "shared their views on a few points about future policies, especially enhancing local economic development, strengthening national defense, including providing better living and security to Taiwanese people," Huang said.
China's foreign minister dismissed the call as "only a little trick played by Taiwan," and told a TV station he doesn't think the U.S. will change its one-China policy.
"One-China policy is the cornerstone of the sound development of Sino-US relations and we don't want this political basis to be interfered with or damaged in any way," Chinese Minister of Foreign Affairs Wang Yi told Hong Kong-based Phoenix TV.
The call is believed to be one of the first between a U.S. president and a leader from Taiwan in decades. China, a regional powerhouse, has long resented U.S. military presence in the Asia-Pacific region, and has rebuffed U.S. pressure to curb its activity in the disputed South China Sea.
Trump said Friday night on Twitter that Taiwan's president called him.
Ned Price, spokesperson for the White House's National Security Council said on Friday that the administration remains "firmly committed to our one-China policy."
"There is no change to our longstanding policy on cross-Strait issues," Price said. The White House said it was not commenting about Trump's conversation with Taiwan's president.
While the U.S. does not formally recognize Taiwan as an independent nation, it has sold $12 billion in arms to the island as part of a 1970s agreement that commits Washington to helping Taiwan defend itself.
Taiwan's presidential office said in a statement that Tsai "hopes to see a strengthened interaction and connection as well as a closer cooperation between two sides" and "also expressed to president-elect Trump her wishes for the U.S. to continue supporting Taiwan to have more opportunities to participate in and contribute to global agenda."
Trump also spoke by phone Friday with Philippines President Rodrigo Duterte who welcomed Trump's election to the U.S. presidency.
"We both curse for the slightest reason. We are alike," Duterte said according to media reports.
Duterte's Special Assistant Christopher "Bong" Go, described the event on his Facebook page as "very engaging "and "animated".
According to State Department officials, the president-elect was not briefed by the agency ahead of his call to the Philippines president nor before any of his calls to world leaders since his election.
The Trump transition said the two men discussed the "the long history of friendship and cooperation between the two nations."
The U.S- Philippines relationship has been ambivalent since Duterte took office, with the Philippines President announcing his "separation" from the U.S. in October while praising both China and Russian President Vladimir Putin.
Tensions over the president's handling of the country's war on drugs have lead to heated anti-American rhetoric from Duterte including referring to US President Obama in Filipino slang as the son of a whore and telling him to "go to hell."
Trump also has spoken recently with the President of Kazakhstan, Nursultan Nazarbayev and Pakistani Prime Minister Nawaz Sharif.
The Pakistani government said of Wednesday's call between the two leaders that President-elect Trump had referred to Prime Minister Sharif as a "terrific guy" with "a very good reputation," and told him he was "doing amazing work which is visible in every way." According to the readout by the Pakistani government, Trump also said he would visit Pakistan, a country yet to be visited by President Obama during both terms in office.
The Trump transition team confirmed the call but did not confirm the response to the invitation.
The President-elect's office described it as a "productive conversation," noting "he is looking forward to a lasting and strong personal relationship," with the Pakistani Prime Minister.
The remarks stand in contrast to the future president's previous call for a temporary ban on Muslims entering the U.S. as well as his tweet the same day on the Somali born refugee thought to be behind the attack at Ohio State University. Trump said the alleged attacker, who had spent seven years in Pakistan, "should not have been in our country."
The U.S. and Pakistan relationship is dynamic, the two countries sharing an important alliance on combating terrorism that is complicated by evidence of the Pakistani intelligence branch's support for groups like the Pakistani Taliban. The recent increased volatility between Pakistan and India, a U.S. ally, over property disagreements has made the dynamic even more delicate.
The President-elect's conversation with Kazakhstan President Nazarbayev was equally positive according to that government's readout.
"D.Trump stressed that under the leadership of Nursultan Nazarbayev our country over the years of Independence had achieved fantastic success that can be called a 'miracle.'"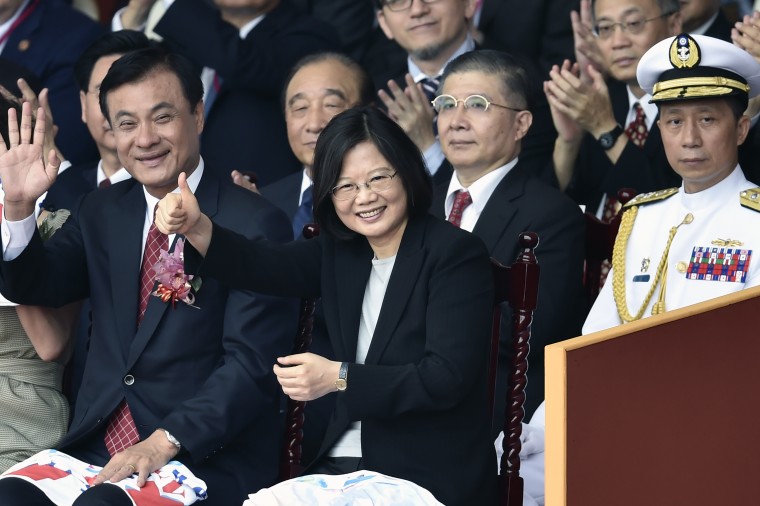 According to the same readout, Trump informed the Kazakhstan president that following a conversation with Russian President Vladimir Putin he is "very optimistic about the prospects of developing cooperation between Washington and Moscow."
The President-elect's transition team confirmed the call saying the two leaders "addressed the importance of strengthening regional partnerships."
Speaking with NBC's Andrea Mitchell Friday, Democratic Senator Ben Cardin said that while it is important for the future President to establish personal relationships with leaders around the world, Trump needed to be full briefed by the State Department before his communications.
"We have things in interest in each of one of these countries but we have very much disagreements in these countries and the wrong message could be received," Sen. Cardin warned. "It's not him, its the presidency of the United States and he needs to yield to the advice of experts in the area."