Donald Trump's personal physician said he wrote a letter declaring Trump would be the healthiest president in history in just five minutes while a limo sent by the candidate waited outside his Manhattan office.
Dr. Harold Bornstein, who has been the GOP nominee's doctor for 35 years, told NBC News on Friday that he stands by his glowing assessment of the 70-year-old's physical state.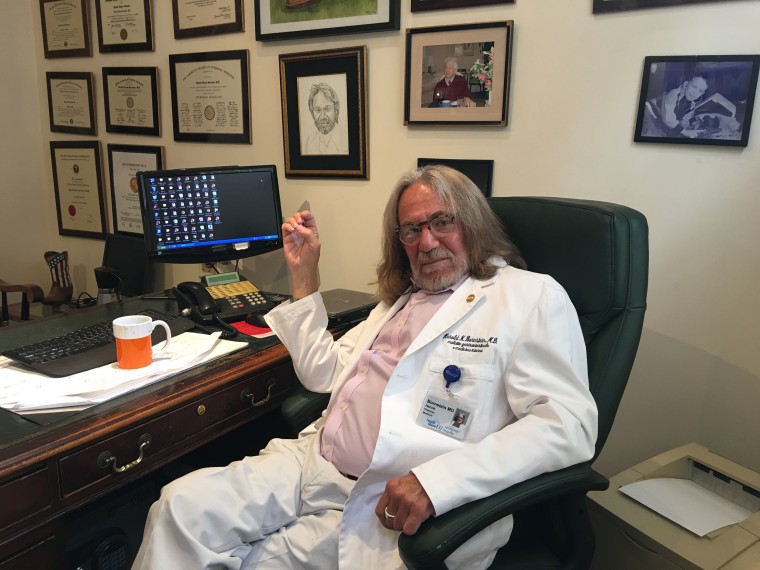 "His health is excellent, especially his mental health," he said in an exclusive interview at his Park Avenue office.
The four-paragraph letter — the only medical information released by Trump — was written and released in December but has drawn fresh scrutiny in recent days as Trump's allies have questioned Hillary Clinton's health, despite a more detailed two-page letter from her doctor that said she has no serious issues.
"I think I picked up his kind of language and then just interpreted it to my own."
In his letter, Bornstein said there were no "significant medical problems" in Trump's history and that a recent examination "showed only positive results."
"If elected, Mr. Trump, I can state unequivocally, will be the healthiest individual ever elected to the presidency," Bornstein wrote.
Asked how he could justify the hyperbole, Bornstein said, "I like that sentence to be quite honest with you and all the rest of them are either sick or dead."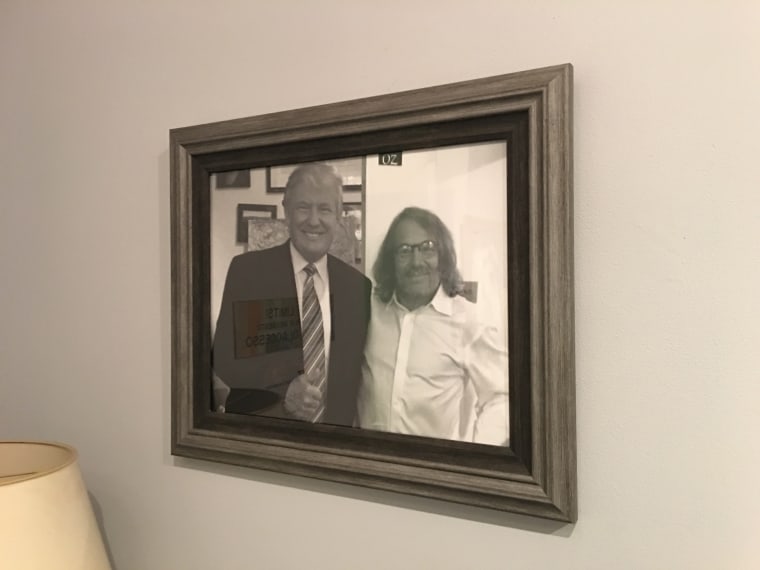 He went on to say that the Oval Office has been occupied by presidents with dementia or tumors or even men who were "paranoid" or "psychotic."
Bornstein said that after he was asked to write the letter, he thought about what he would say all day but did not type it out until the last minute as a black car sent by Trump waited to collect it. He said he didn't even proofread it.
The doctor said he would not normally use such over-the-top language in a letter for a patient but he made an exception for Trump — who just two weeks before had tweeted that the doctor's assessment would show "perfection."
"I think I picked up his kind of language and then just interpreted it to my own," Bornstein said.
When he sat down to write the letter, Bornstein — who said he is board-certified in internal medicine and gastroenterology — gushed that Trump's lab results were "astonishingly excellent." He stated that the businessman's "cardiovascular status is excellent" but noted that he was taking a low dose of aspirin and a low dose of a cholesterol-busting statin.
His blood pressure was a healthy 110/65, and a PSA test used to detect prostate cancer was "very low."
"His physical strength and stamina are extraordinary," the doctor wrote.
In the interview with NBC News, Bornstein moderated his language.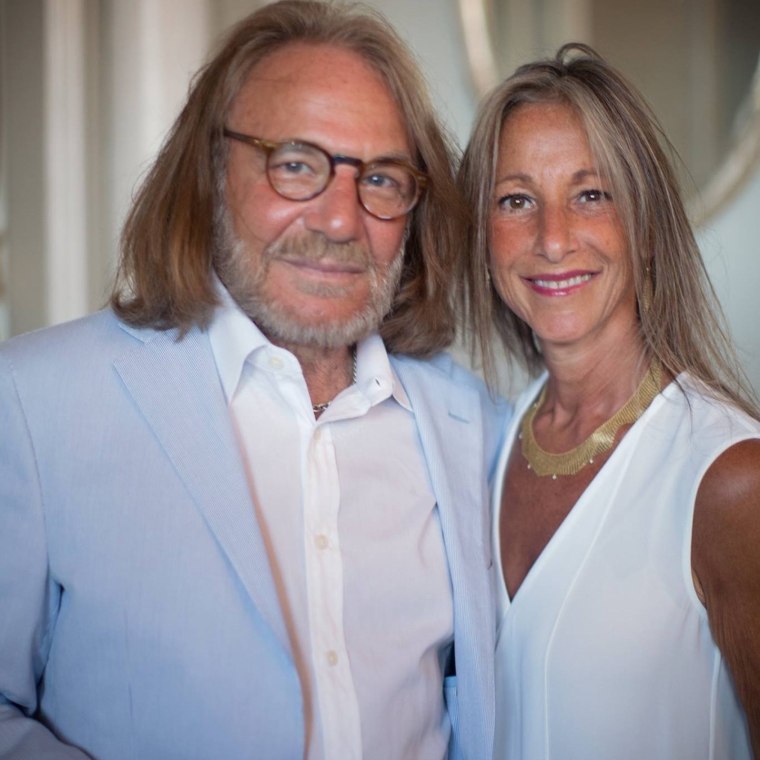 "I don't think he's in any better or worse than the average person that goes and exercises every single day," he said. "Doesn't smoke, doesn't drink — and that's simply the best advantage you can have to live — and he's got a good family history."
Trump campaign spokesman Jason Miller rejected any insinuation that the length of time taken to write the letter reflects on the finding that Trump is healthy. "Dr. Bornstein has been Mr. Trump's doctor for decades and is already familiar with his excellent health records," Miller said.
Miller said Trump is willing to release more comprehensive medical records, but only if Hillary Clinton is willing to do the same.
Bornstein didn't talk politics in Friday's interview but said he's a fan of his patient.
"I like Donald Trump because I think he likes me," he said.
After some raised questions online about the security of Bornstein's older Windows operating system seen in the interview, his wife who works in the office said Windows XP is not used for patient records and "we have no medical records online."