WASHINGTON — The information that a Russian lawyer brought with her when she met Donald Trump Jr. in June 2016 stemmed from research conducted by Fusion GPS, the same firm that compiled the infamous Trump dossier, according to the lawyer and a source familiar with the matter.
In an interview with NBC News, Russian lawyer Natalia Veselnitskaya says she first received the supposedly incriminating information she brought to Trump Tower — describing alleged tax evasion and donations to Democrats — from Glenn Simpson, the Fusion GPS owner, who had been hired to conduct research in a New York federal court case.
A source with firsthand knowledge of the matter confirmed that the firm's research had been provided to Veselnitskaya as part of the case, which involved alleging money laundering by a Russian company called Prevezon.
This account casts Veselnitskaya's activities in a new light, challenging the notion that she was simply carrying talking points to Trump that originated with the Russian government.
Veselnitskaya told NBC News she has been cooperating with the Senate Judiciary Committee, which is investigating how the Trump dossier was compiled. But she has not been contacted by Special Counsel Robert Mueller, she said.
Starting in 2014, Simpson and Veselnitskaya had both worked on the same side of the Prevezon case, in which the Justice Department accused the Cyprus-based Russian company of laundering hundreds of millions of dollars via New York real estate. Beginning in 2016, Simpson was working with a former British intelligence operative on another project — the Trump dossier.
In a statement to NBC News, a lawyer for Fusion GPS said Fusion's work on the dossier was totally separate from its work on the Prevezon case. Levy said the firm was unaware of the Trump Tower meeting when it happened.
Related: The Legal Battle Behind the Trump Tower Meeting
"No one from Fusion GPS had any idea Ms. Veselnitskaya would be meeting with anyone from the Trump campaign," attorney Josh Levy said. "Nor did anyone from Fusion GPS know she would be sharing anything she learned from either the company or the Prevezon matter with the Trump campaign. This whole episode came as a complete surprise to Fusion when the news broke this summer."
Reuters was the first to report that the information originated with Fusion.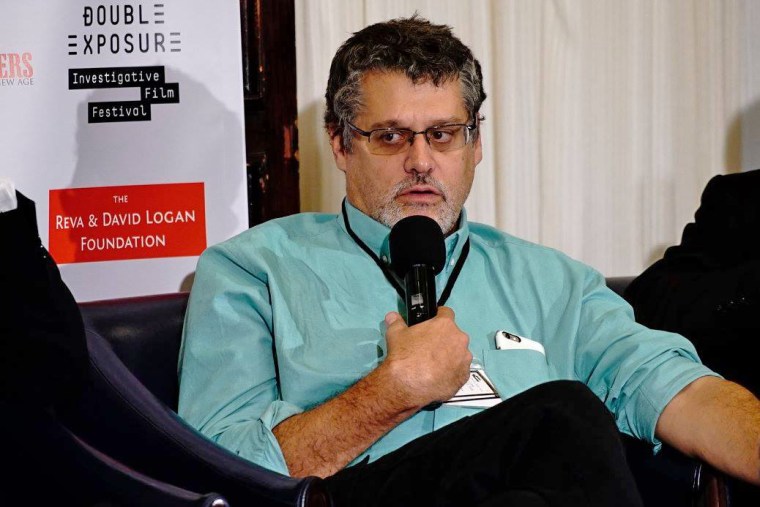 Months before she met in June 2016 with Trump Jr., Veselnitskaya said she turned the information she got from Simpson over to Russian Prosecutor General Yuri Chaika, who she said sought to verify it through his own investigation.
In May 2016, the Russian prosecutor general issued a statement seeking U.S. help in investigating what he described as a tax evasion scheme involving the Ziff brothers, American investors, and British investor Bill Browder.
Veselnitskaya said that statement was based in part on information she provided in the fall of 2015.
"I was in effect, the primary source of this information for the Russian Prosecutor General's office. They then published the facts I uncovered."
She got the information from Fusion GPS, which prepared detailed reports in 2014, she said.
Related: Russian Lawyer Says She Didn't Have Info Trump Jr. Wanted
The now-infamous July 2016 Trump Tower meeting was arranged by Rob Goldstone, a music promoter who said he was representing oligarch Aras Agalarov and his son Emin, a pop star — both friends of the Trump family.
In an email that has become public, Goldstone wrote to Trump that "the Crown prosecutor of Russia … offered to provide the Trump campaign with some official documents and information that would incriminate Hillary and her dealings with Russia and would be very useful to your father."
Trump Jr. replied: "If it's what you say I love it…"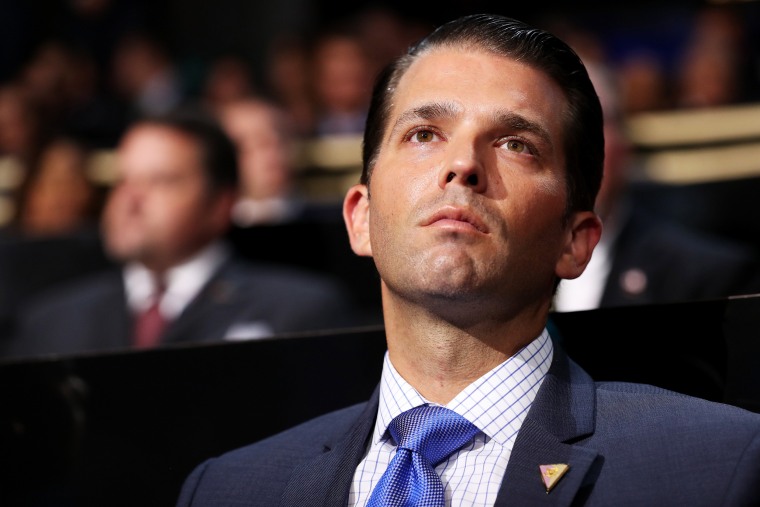 Veselnitskaya said she did not discuss the Trump Tower meeting with the Russian prosecutor general before it happened.
"I am absolutely certain that I had not spoken about that upcoming meeting with the prosecutor general himself or with any of the officials of the prosecutor general's office," she said.
Intelligence experts have theorized that Veselnitskaya may have been a pawn in a scheme by Russian spy agencies to test the waters, seeking to determine how the Trump team would respond to an explicit offer of Russian help. But no evidence has surfaced to buttress that theory. Mueller is investigating the Trump Tower meeting.
Related: Former Soviet Counterintelligence Officer at Trump Tower Meeting
Veselnitskaya's account has evolved somewhat over time. In an initial interview with NBC News in July, she said, "I never had any damaging or sensitive information about Hillary Clinton. It was never my intention to have that."
In an August interview, she told NBC News that she did, in fact, turn over information about what she considered unflattering political contributions to Hillary Clinton and the Democrats.
In an interview this week, she said she didn't think those two statements were contradictory because she didn't expect Clinton to be aware of the allegations against the donors.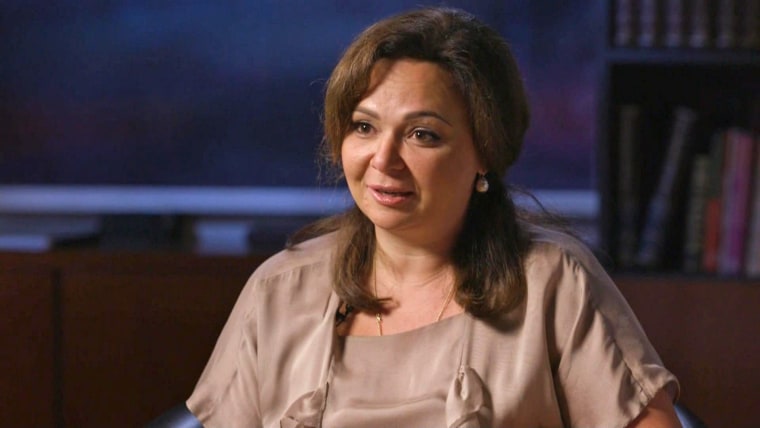 She provided NBC News with a document she says she prepared for the Trump Tower meeting, in which Clinton was mentioned in reference to contributions from the Ziff brothers, whom she accused of evading Russian taxes. She believes that some of the money they reaped from doing that ended up supporting Clinton and the Democrats, and she wanted the Trump campaign to know that. In fact, the Ziff brothers, who have declined to comment, also donated to Republicans.
Veselnitskaya also discussed what she believed was incriminating information about Bill Browder, a wealthy British subject who has been the chief advocate for the Magnitsky Act, a U.S. law that sanctions alleged Russian human rights violators.
She said that information also came from Fusion GPS in 2014, as part of its research into Browder for the Prevezon case.
Donald Trump Jr. has said that he didn't learn anything useful in the meeting.
However, Trump Jr. did promise to reexamine the Magnitsky matter if his father was elected, Veselnitskaya said.
"In case if we are successful in this campaign, maybe one day we would be interested in getting back to it. Because all that you told us sounds very interesting," she said, paraphrasing Trump Jr. "And who knows? Maybe one day we'll get back to that conversation, but not before that."
Veselnitskaya told NBC News she worked with the Russian prosecutor to corroborate the information she received from Fusion GPS.
She said she spoke to an investigator in the prosecutor's office, "to whom I also showed and explained the sources of my information, provided details etc. As far as I know, forensic expertise was conducted to verify the facts. Letters were sent to various countries, including Switzerland, Cyprus, and the United States of America, in order to establish whether the information I shared with the investigation and the prosecution was authentic."
She said she worked as a consultant to the prosecutor's office as part of the investigation.
Veselnitskaya is not a major figure in Russia, but she is a well-connected lawyer who represented a Russian intelligence agency, the FSB, in a property case between 2005 and 2013, according to Reuters. Her ex-husband was a deputy prosecutor in the Moscow region, according to the Guardian.
Browder is a businessman who made a fortune investing in post-Soviet Russia and was a supporter of Vladimir Putin until he was kicked out of the country in 2005, accused of evading $40 million in taxes. Browder renounced his U.S. citizenship in 1997.
His account of what he says the Russian government did to Magnitsky, whom he describes as his lawyer, triggered international outrage, and led Congress to pass the Magnitsky Act.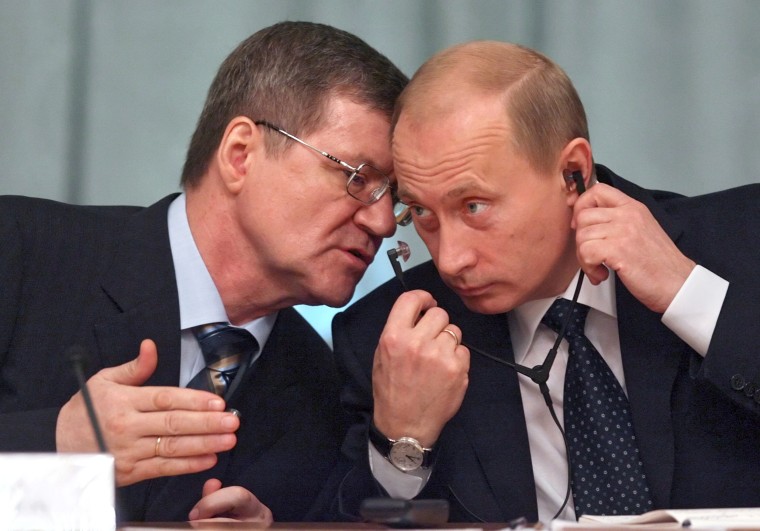 According to Browder, Magnitsky had been investigating a theft of $230 million in tax rebates paid to Browder's companies in Russia. Browder says his companies had been taken over illegally and without his knowledge by corrupt Russian officials.
Browder says Magnitsky was arrested as a reprisal by those same corrupt officials, and then was tortured and beaten to death, although an independent medical report says he died of an infection exacerbated by medical neglect in poor prison conditions.
Browder presented documents suggesting that some officials who benefited from the alleged fraud purchased property abroad.
The Russian government soon imposed a ban on American adoptions of Russian children, ostensibly for other reasons but done in response, many experts say, to the Magnitsky sanctions.
Simpson, who is a former Wall Street Journal reporter, was paid to dig into Browder by a law firm representing Denis Katsyv, the owner of Prevezon.
Prevezon settled the U.S. money-laundering lawsuit in May — with no admission of wrongdoing — by agreeing to pay $6 million. The U.S. government originally sought to freeze $20 million of company assets. Both sides claimed victory.
Veselnitskaya said Simpson's research showed that Browder was in business in Russia with the Ziff brothers.
The only reference to Clinton in Veselnitskaya's document is part of a reference to the Ziffs. She accused them of evading Russian taxes, and suggested that some of the money they reaped from doing that ended up supporting Democrats.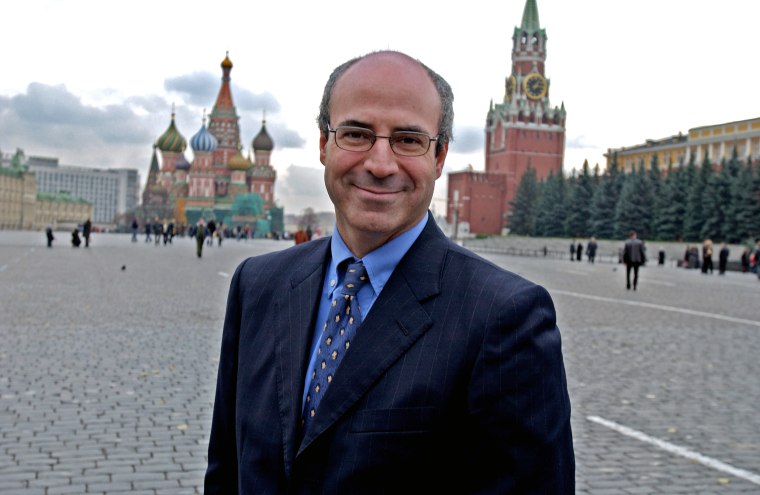 "According to available information, the Ziff Brothers were involved in funding both of Obama's election campaigns and have been dubbed by the U.S. media as 'the Democrats' main sponsors,'" Veselnitskaya wrote, in a Russian language document translated by NBC News. "They are possibly involved in funding Hillary Clinton's campaign."
That allegation is hardly incriminating — and it is only partially accurate.
Employees of Ziff Brothers Investments contributed nearly $1.7 million to various political committees and candidates in the 2016 election cycle — a mixture of Republicans and Democrats. Donations to Clinton's presidential campaign totaled only $17,700.
Regardless, Russian President Vladimir Putin of Russia has taken to mentioning some version of Veselnitskaya's charges of late, and state-run television has aired interviews with Veselnitskaya and Chaika.