A full version of this story was originally published by the International Consortium of Investigative Journalists and the Center for Public Integrity, non-profit, non-partisan news organizations based in Washington, D.C.
Donald Trump's real estate organization rented New York office space from 1998 to 2003 to an Iranian bank that U.S. authorities have linked to terrorist groups and Iran's nuclear program.
Trump inherited Bank Melli, one of Iran's largest state-controlled banks, as a tenant when he purchased the General Motors Building on Fifth Avenue in Manhattan, according to public records reviewed by the International Consortium of Investigative Journalists. The Trump Organization kept the bank on as a tenant for four more years after the U.S. Treasury Department designated Bank Melli in 1999 as being controlled by the Iranian government.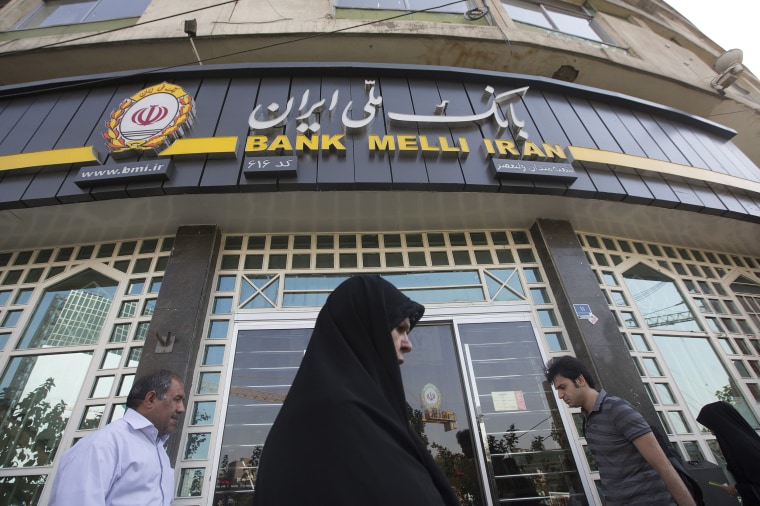 U.S. officials later alleged that Bank Melli had been used to obtain sensitive materials for Iran's nuclear program. U.S. authorities also alleged that the bank had been used between 2002 and 2006 to funnel money to a unit of the Iranian Revolutionary Guard that has sponsored terrorist attacks – a period that overlapped with the time the bank rented office space from Trump.
The Trump Organization's dealings with the Iranian bank shed more light on Donald Trump's wide-ranging business interests, which sometimes stand at odds with his blunt declarations on the campaign trail. Trump has denounced Iran as a "big enemy," blasted Hillary Clinton for not taking a harder line against the Iranian regime and charged that donations from foreign governments to the Clinton Foundation amounted to evidence of corruption. His five-year stint as Bank Melli's landlord provides an example of the Trump Organization itself doing business with a government hostile to the United States.
"It's a pretty hypocritical position to take," said Richard Nephew, who served from 2013 to 2015 as principal deputy coordinator of sanctions policy at the U.S. State Department and spent nearly a decade working on Iran sanctions in the administrations of George W. Bush and Barack Obama. "It suggests that his principles are pretty flexible when it comes to him getting paid."
A court document obtained by ICIJ indicates that Bank Melli's rent on more than 8,000 square feet on the GM Building's 44th floor may have topped half a million dollars a year.
The legal ramifications of the Trump Organization taking rent payments from Bank Melli are unclear.
At the time, the U.S. had a sweeping embargo in place which prohibited Americans from doing business with Iran, including receiving rent payments. However, some Iranian organizations were granted licenses exempting specific transactions from sanctions. If the payments were licensed, it may have been legally difficult for the Trump Organization to evict the bank.
The Treasury Department does not publicly disclose individual licenses granting companies exemptions from sanctions rules. The Treasury Department, the Trump campaign and Bank Melli all declined to answer whether the agency had issued a license to the Trump Organization or the bank permitting rent payments during Trump's ownership of the building.
The Trump campaign declined to answer any of ICIJ's questions about Bank Melli, but said Trump would take steps to avoid any conflicts of interest with his business dealings if he is elected president.
"Mr. Trump's sole focus is and will be on making our country great again," campaign spokeswoman Hope Hicks said in an email. "He has already committed to putting his assets in a blind trust and will have no involvement whatsoever in the Trump Organization."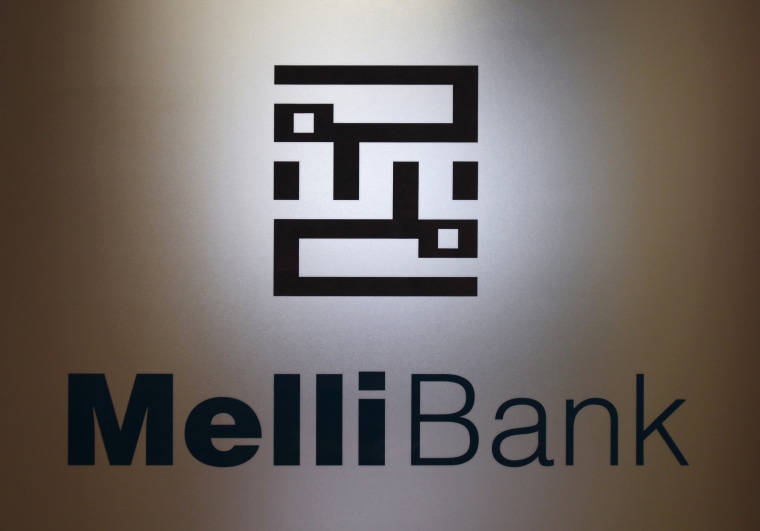 Bank Melli did not respond to repeated telephone and email inquiries by ICIJ to its offices in Tehran, London and Paris.
Bank Melli's office in the GM Building was listed by the Treasury Department among financial institutions "owned or controlled" by the Iranian government and subject to U.S. economic sanctions, according to the Code of Federal Regulations from the years 1999 through 2003. Trump owned the GM Building from July 1998 until September 2003, New York City property records show.
Under U.S. sanctions rules, Bank Melli was forbidden from conducting banking transactions within the U.S., but the bank may have maintained its New York offices in the hope that the U.S. government would someday ease sanctions against Iranian businesses.
The bank moved out of the GM Building sometime after 2003. A spokesperson for Boston Properties, Inc., which is currently the building's majority owner, said Bank Melli was not a tenant when Boston Properties and other partners bought the building in 2008.