A federal judge has ordered Donald Trump's Jupiter National Golf Club to pay more than $5 million to former members who sued to get refunds of their deposits and dues after they were barred from the facilities while waiting for their resignations to be accepted.
Judge Kenneth Marra of the Southern District of Florida found that Trump's company had breached the membership contract and ruled in favor of 65 plaintiffs who filed a 2013 class-action lawsuit — one of thousands of legal actions Trump and his businesses have faced.
The plaintiffs were members of the club in Jupiter, Florida who were on a waiting list for resignations — which sometimes took years to go through — when Trump bought the golf course from Ritz-Carlton. Under the old rules, they were allowed to pay dues and continue to use the club until their resignation went through.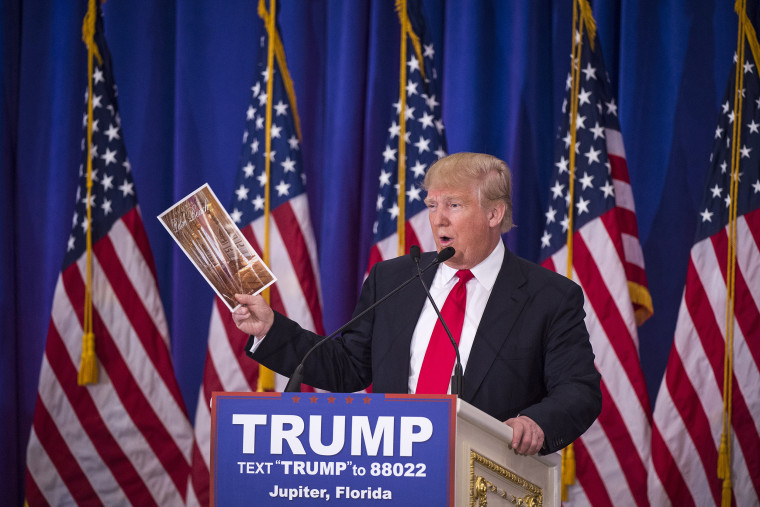 But Trump instituted a new rule, barring those on the list from using the club. "As the owner of the club, I do not want them to utilize the club nor do I want their dues," he wrote in a letter to members.
Then, a few months later, he began charging them dues anyway — even though, as his son Eric testified, paying with no access to the club "would violate a fundamental rule of life," the judge noted.
Related: Trump Legal Battle Over Unpaid Paint Bill Lingers
Marra found that the golf course had effectively revoked the membership of those on the resignation list but had failed to return deposits that ranged from $35,000 to $210,000. He ordered the club to return $4,849,000 in deposits, plus $925,010 in interest.
The Trump Organization intends to appeal.
"The plaintiffs were all members under Ritz-Carlton who resigned before Trump purchased the Club. At the time Trump purchased the Club, it was suffering financially, making it unlikely that these members would ever get back their deposits," it said in a statement.
"At trial, we presented overwhelming evidence that the plaintiffs' memberships were never recalled and that the plaintiffs had waived this argument during the course of the litigation. For these reasons and more, we will be filing an appeal."