With many mainstream Republican defense experts having denounced his candidacy, President-elect Donald Trump is assembling a team of lesser known national security figures to staff his transition team, intelligence and military officials told NBC News.
A number of prominent Republican former security officials have made it clear through words or deeds they wouldn't consider joining the administration. For example, Michael Hayden, who was CIA director under George W. Bush, has accused Trump of being a dupe of Russia, given his advocacy of views espoused by Vladimir Putin.
But others are said to be mulling a move to Team Trump, including Stephen Hadley, a former Bush national security adviser. Hadley told NBC News he is "not participating in the transition at this point."
Former GOP Rep. Mike Rogers of Michigan, who chaired the House Intelligence Committee until he retired last year, is playing a key role in the transition after quietly backing Trump during the latter stages of the campaign. His senior aide and former House chief of staff, Andy Keiser, is also involved, a Trump advisor told NBC News.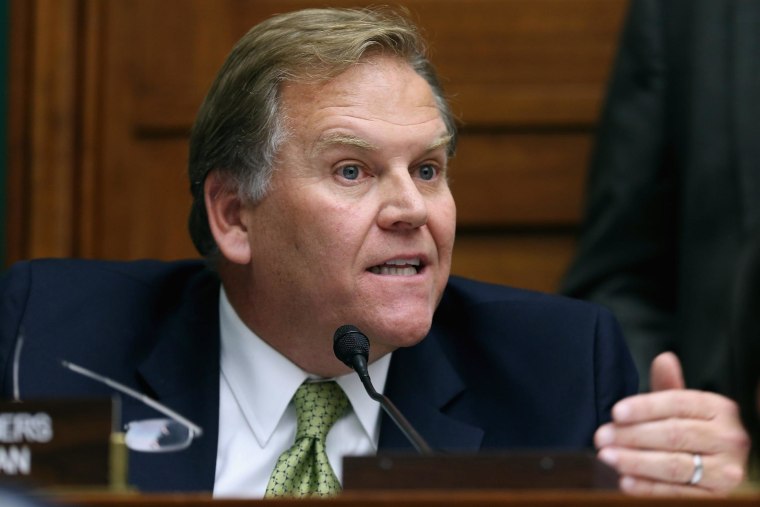 Rep. Michael McCaul (R.-Texas), who chairs the House Homeland Security Committee, is under consideration to be homeland security secretary, a campaign official and a source close to McCaul told NBC News.
One list obtained by NBC News includes two dozen people of varying backgrounds to be vetted for security clearances, according to one U.S. military intelligence official and one Trump transition team member. Subjects to be discussed by various members of the group include the nation's nuclear war plans and the classified details of Russia's role in the election.
That list includes four current or former Republican members of Congress — Sen. Jeff Sessions of Alabama, Rep. Duncan Hunter of California, former House Speaker Newt Gingrich, and former Congressman Robert Smith Walker of Pennsylvania.
It includes two retired generals — former Defense Intelligence Agency chief Mike Flynn, who publicly campaigned for Trump, and Ret. Lt. Gen. Keith Kellogg, former vice president of strategic initiatives at Cubic Corporation, a defense and transportation firm.
Also on the list is former U.S. Ambassador to the United Nations John Bolton, a blunt-talking, controversial figure.
Two other polarizing names on the list are Clare Lopez a former CIA officer who has said the Muslim Brotherhood has "infiltrated" the Obama administration; and Walid Phares, is a Lebanese born Maronite Christian who speaks frequently about radical Islam.
A Trump adviser said Lopez, who specialized in Russia during her CIA career, has been "one of the intellectual thought leaders about why we have to fight back against radical Islam," and Phares has briefed Trump and is trusted by him.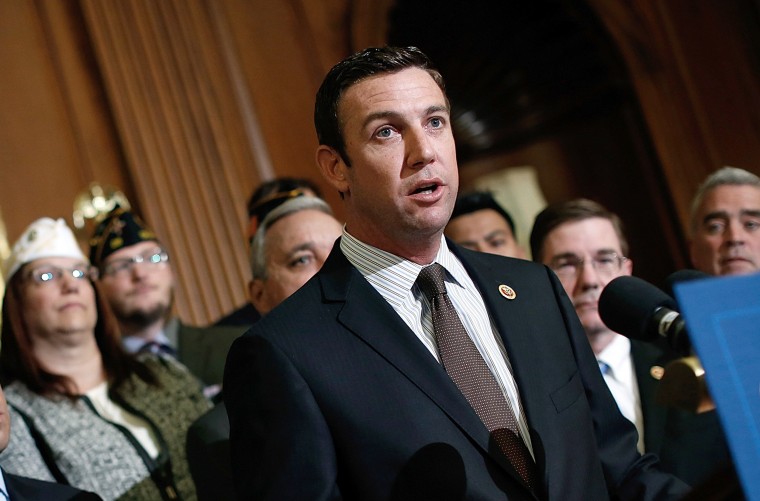 "This is a very eclectic group of folks," said Admiral James Stavridis, former NATO commander and dean of the Fletcher School at Tufts University. "Collectively they're going to come at international affairs with a bias towards hard power" — meaning military force — "as opposed to soft power" — meaning diplomacy and economic influence.
A Trump national security aide said he could not confirm the list, but told NBC News that revamping policies toward Iran and Russia are at the top of Trump's security agenda.
Pressuring Iran to stop enriching uranium and renegotiating the broader Iran deal is a top priority, he said, "because it was such a horrible deal….Clearly he wants to renegotiate the deal."
As for Russia, the adviser said Trump will seek to immediately establish "better relationships with Russia across the board and not have so much hostility. We need to cooperate on countering radical Islam and combating all of these Sunni jihadist terrorist groups" like Islamic State and al Qaeda.
Asked if he was concerned that Trump would be manipulated by Putin, the advisor said, "I don't think so. Trump is a good negotiator."
For any new president, said Stavridis, national security "has to be job one. … Instantly, on Jan. 20 he will be tested. He'll be tested by the Russians in the cyber world. He'll be tested by the Chinese in the South China Sea. He'll be tested by the Iranians in the Arabian Gulf. We will see test after test and they will come fast and furious in the new year."