The White House confirmed Tuesday night that President Donald Trump paid $38 million in federal income tax on more than $150 million in income for 2005 after MSNBC's "The Rachel Maddow Show" said it would release the details.
DCReport.org obtained two pages from what it said were Trump's 2005 Form 1040. The site's founder, David Cay Johnston, a former reporter for The New York Times, disclosed the details of the two pages, which he said were sent to him through the U.S. Postal Service, on Maddow's program.
The pages come from a part of the return that doesn't break down Trump's specific sources of income. In broader terms, the pages reveal that Trump reported about $152 million in income — $67 million of it in rental income, about 60 percent more than he reported from his general business interests.
The White House said the $152 million in income was derived after accounting for "a large-scale depreciation." The pages show a writedown of $103.2 million. He paid the Alternative Minimum Tax of about $38 million.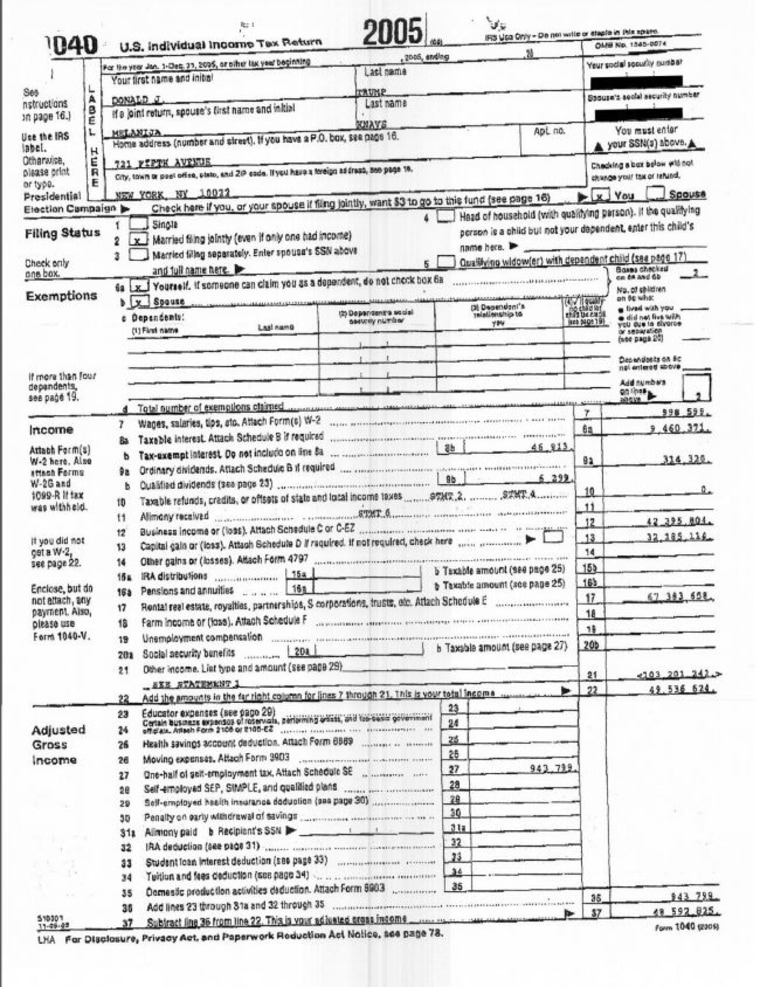 In a statement, the White House said the "illegally published" pages proved only that Trump "was one of the most successful businessmen in the world with a responsibility to his company, his family and his employees to pay no more tax than legally required."
"Despite this substantial income figure and tax paid, it is totally illegal to steal and publish tax returns," the White House said. "The dishonest media can continue to make this part of their agenda, while the President will focus on his, which includes tax reform that will benefit all Americans."
Trump tweeted Wednesday morning that he was suspicious of Johnston's account, calling it "FAKE NEWS!" "Does anybody really believe that a reporter, who nobody ever heard of, 'went to his mailbox' and found my tax returns?"
Trump broke with decades of precedent during the campaign by becoming the first major-party nominee since Richard Nixon during the 1970s to refuse to release his tax returns. He repeatedly cited an ongoing IRS audit in refusing to do so but said he would eventually release them when the audit was complete.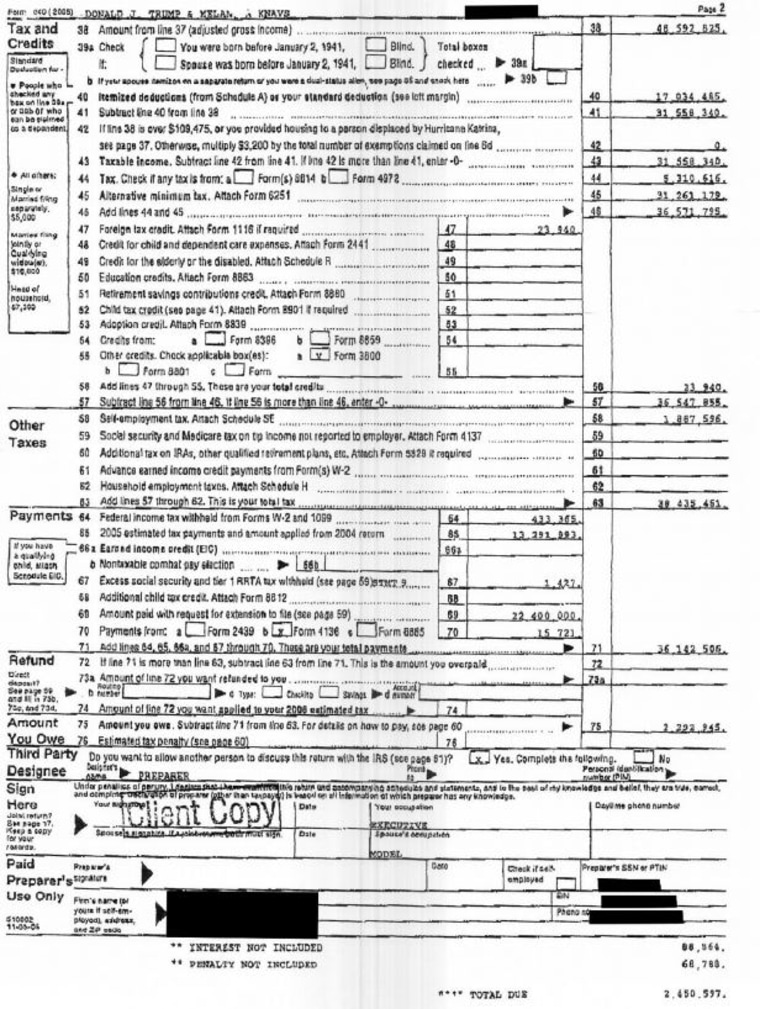 In January, after Trump was inaugurated, his counselor, Kellyanne Conway, said the president had changed his mind and wouldn't release any tax materials.
"We litigated this all through the election. People didn't care," she said.
White House Press Secretary Sean Spicer revisited the topic last week, saying he would "follow up" on whether Trump would let the public to see his 2016 return.
In October, The New York Times reported that Trump declared a $916 million loss on his 1995 New York State income tax returns. The Trump campaign objected to publication of those 20-year-old returns, alleging that they also were illegally obtained.
The documents obtained by The Times were also mailed. They were sent to reporter Susanne Craig, the newspaper said at the time.