WASHINGTON — President Trump is preparing to ban or restrict visas for travel to the U.S. from about ten countries, the next step in what began as his travel ban from six Muslim nations, which expires Sunday.
"This is a very significant step forward in raising national security standards and protecting the homeland," said Raj Shah, deputy White House spokesman.
Shah said the president is reviewing a list of countries, presented to the White House on Sept. 15 by the Department of Homeland Security, that do not meet revised standards for the types of information that must be shared with the US on visa applicants.
While the White House declined to say which countries would be sanctioned, an administration official familiar with the process said the number would likely be fewer than a dozen.
A second contested provision of the executive order restricted travel to the U.S. by refugees from around the world. This latest action does not modify that limitation, which expires in late October.
"We need to know who is coming into our country. We should be able to validate their identities, and we should be able to confirm that our foreign partners do not have information suggesting such individuals may represent a threat," said Miles Taylor of the Department of Homeland Security.
After assessing the kinds of information that would satisfy those concerns, the State Department in July notified every country in the world of the new requirements, informing them that those unable or unwilling to comply would face new visa restrictions or all-out visa bans.
"We had a range of countries, from total willful non-compliance and non-engagement to countries that maybe couldn't meet the requirements but were interested in doing so," Taylor said. "Some countries didn't even have the courtesy to say go fly a kite."
But administration officials said most of the world's countries said they would meet the new informational baseline.
To meet the requirements, countries must issue electronic passports with biometric data such as a photo, report stolen passports or blank passport forms to INTERPOL, and share data on suspected terrorists.
The president's revised travel executive order, issued in March, required Homeland Security and the State Department to draw up new visa standards, inform the world's countries, and report back to the president on which countries did not measure up.
For some countries, travelers will be banned. Other countries will face restrictions on the categories of residents who can apply.
"The goal is not to indefinitely block certain nationals from coming to the United States. It is to protect Americans until foreign governments do comply with our standards and no longer pose a risk," Taylor said.
Administration officials declined to say how the new restrictions would affect the challenge to the president's executive order now before the U.S. Supreme Court. When the justices hear the case on Oct. 10, the original ban on visas from Iran, Libya, Somalia, Sudan, Syria, and Yemen will have expired.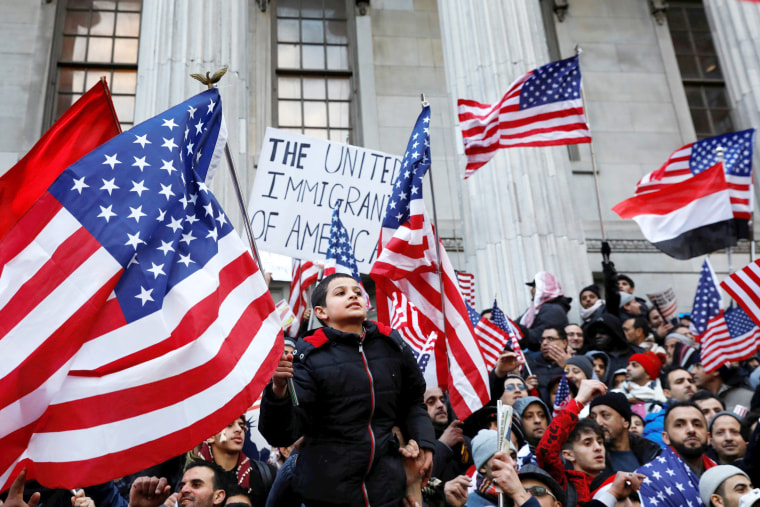 "We are continuing to vigorously defend the president's executive order," said the Justice Department spokeswoman, Sarah Isgur Flores.
Anthony Romero, executive director of the ACLU, was skeptical.
"This looks to be the Trump administration's third try to make good on an unconstitutional campaign promise to ban Muslims from the United States," he said.
Just last week, Romero notes, President Trump tweeted that he wanted a "larger, tougher, more specific" ban.
But Mark Krikorian of the Center for Immigration Studies said the administration's approach was sensible. "There was always the sense that if you didn't play ball with us, we would be dissatisfied with foreign countries. This seems be a more systematic way to make that point."