Wild street brawls between supporters of President Donald Trump and anti-fascist activists led to 11 injuries and 20 arrests in Berkeley, California, police said.
The clashes occurred amid a "Patriots Day" rally Saturday and a counter-protest organized by Antifa, the anti-fascist group, NBC Bay area reported.
The events were unrelated to 150 marches planned across the country on Saturday that called on Trump to release his tax returns.
Video captured by NBC Bay Area showed people wearing helmets and using flag poles, skateboards and fists to attack and defend themselves.
At one point, a crowd of black-clad demonstrators could be seen kicking someone in U.S.-flag-patterned pants who had fallen to the pavement.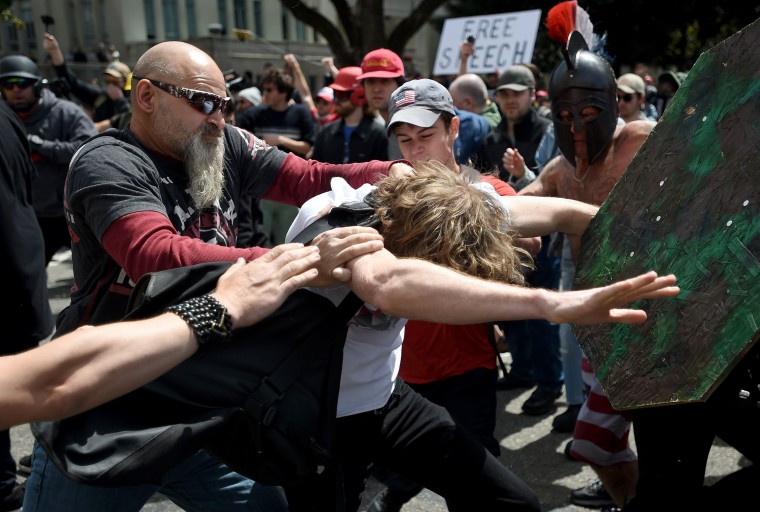 Another video purports to show a white nationalist man punching a woman in the face.
The protest of roughly 200 people began Saturday morning in the city's Martin Luther King Jr. Civic Center Park and swelled to more than twice than that by 4 p.m. (7 p.m. ET), NBC Bay Area reported.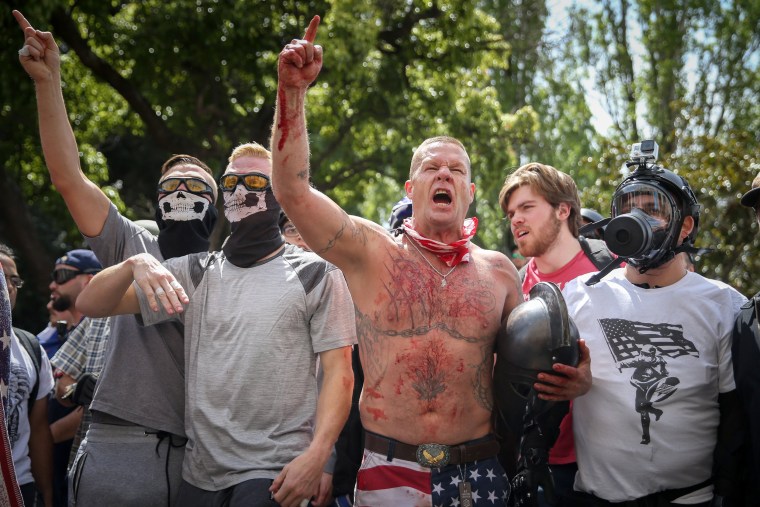 In a statement, Berkeley police said officers confiscated dozens of weapons, including a stun gun, mace, knives, bear spray, an ax handle, pepper spray and a can filled with concrete.
The clashes occurred a little more than a month after a similarly violent "March 4 Trump" rally, the station reported.