TRUTH OR CONSEQUENCES, N.M. — For centuries, Native American tribal leaders and others have trekked to this oasis to unwind and relax in the abundant hot springs that course underground, bubbling up through the crusty desert floor.
But amid a worsening regional drought, the town with the curious name is losing 200 million gallons of potable water a year because of antiquated underground pipes that leak, spit and sometimes gush 30 feet into the air, putting not only its nearly 6,000 residents at risk of having their water shut off but also threatening operations at the city's five public schools and its only hospital and nursing home.
Schools have already been forced to close without warning several times over the last year as water is shut off while repairs are made, city officials said.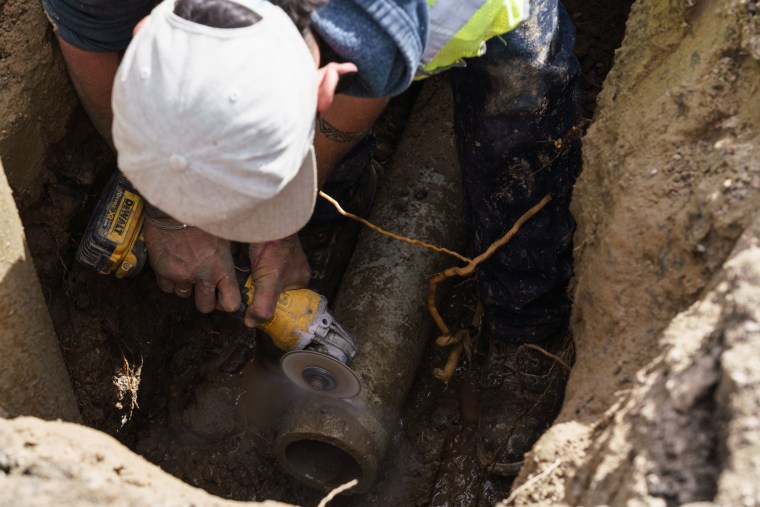 The system is so old it includes wooden pipes built in the 1800s and is patched up by one worker from the city's Water Department and two others on loan from the sewer department. Last week, they were responsible for fixing 14 broken lines, 11 of which occurred on a single day, wastewater director Arnulfo Castañeda said.
Resident Susan Abts, 72, said her water was abruptly cut off last month after a break near her home caused a gusher to shoot 30 feet into the air.
"I'm concerned where this is going," she said.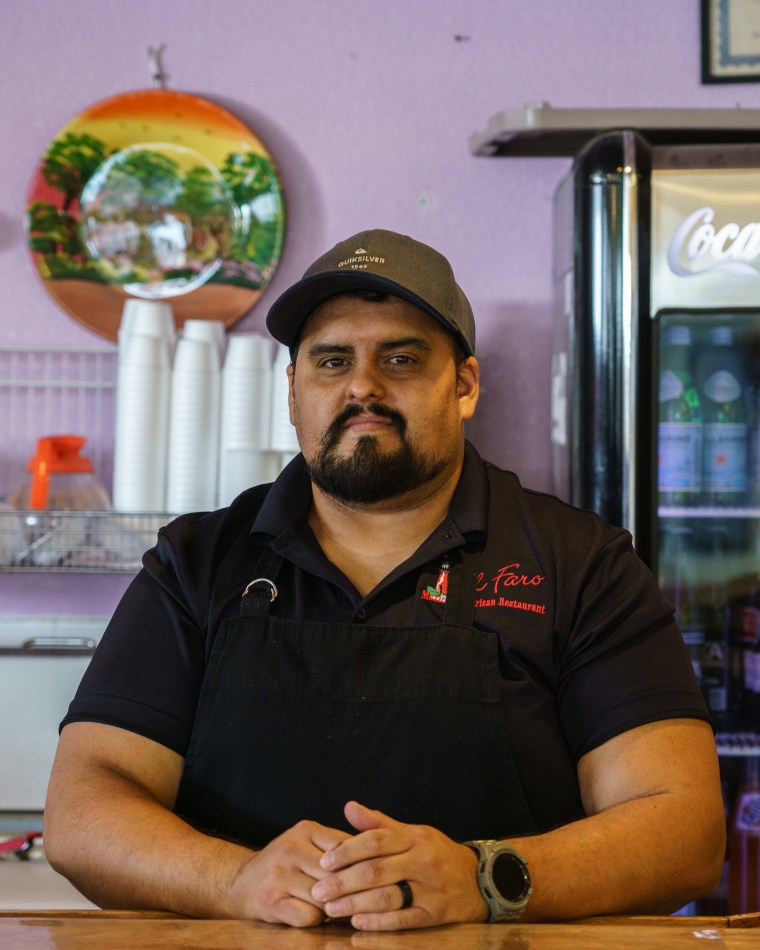 So is Jesus Baray, the manager of El Faro restaurant, which lost its water without warning three weeks ago while meals were being served and dishes were being washed. The downtown business was closed for two days.
"I understand to a certain point, but it keeps happening," Baray said. "That's the frustration."
Last year, as many as 30 water pipes broke in one day. As the system continues to fail, water in some parts of the city could be shut off for a week at a time, City Manager Bruce Swingle said.
"It's a crisis," he said last week. "We're there."
A geographic divide
Millions of gallons, representing 43% of the city's supply, were lost in the last year as the West struggles under a drought so severe it threatens the power-generating capabilities of lakes Mead and Powell and is drying up the Colorado River, which provides much of the region's water.
The situation also reflects the geographic divide in the U.S. as rural communities compete with large metropolitan areas for a chunk of the $555 billion in the federal infrastructure bill to upgrade the country's aging bridges, roads, levees and pipelines.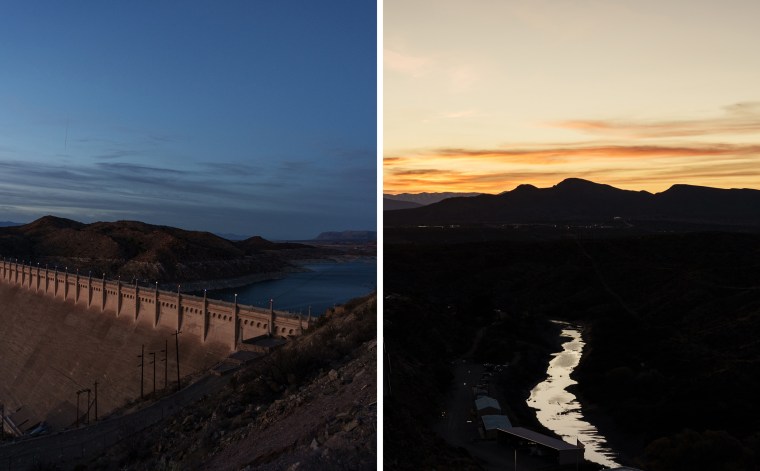 Water officials in Truth or Consequences estimate it would cost $150 million to overhaul or replace the deteriorating system. Even patching up the leaks more permanently would cost $20 million, which the city says it can't afford.
Passed in 2021, the Infrastructure Investment and Jobs Act was hailed by federal officials as a once-in-a-generation investment aimed in part to improve "communities that have too often been left behind."
But city officials said that seems to be happening in Truth or Consequences, which has received no response to its applications last year and this year for federal infrastructure money.
Small cities typically rely on federal grants to improve their infrastructure, but what they get usually isn't enough to cover an overhaul, said Ken Rainwater, who retired last year as a civil engineering professor at Texas Tech University.
"It costs money to maintain infrastructure," he said.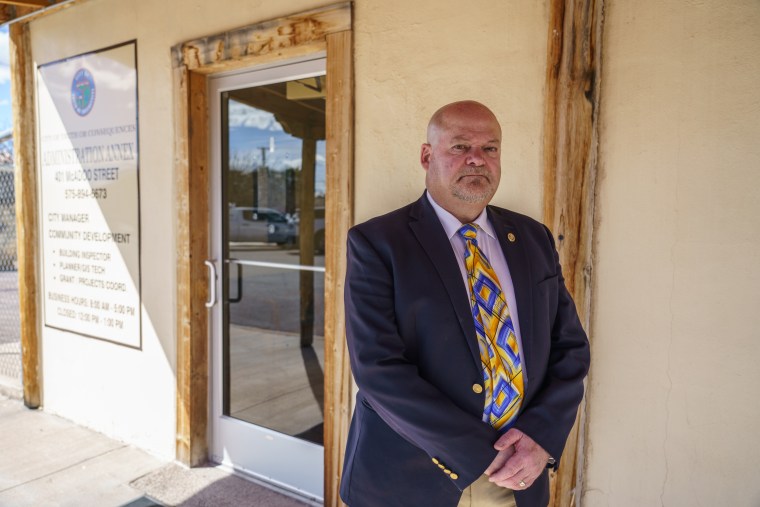 Swingle said that as pipes collapse daily, he fears schools and health care providers could be at risk of biohazard conditions if there isn't enough water to wash hands or flush toilets in an unexpected, prolonged outage.
During previous hourslong water outages at Sierra Vista Hospital and Clinics, emergency room patients were turned away or taken 75 miles by ambulance to Las Cruces.
Officials at Sierra Vista said they have enough reserve water to last a few days, but after that, patients would have to be sent elsewhere.
"I can't imagine the hospital would have enough water for three days," said Swingle, who is also the chairman of the hospital's governing board.
Scott Williams, the administrator of the Sierra Health Care Center nursing home, said it does have an emergency plan, but he declined to say what it would do if water were shut off for a long time. He said the facility has enough reserve water for at least a few days.
Swingle predicts outages will become more frequent and last longer in the summer, when usage increases, placing even more pressure on the unreliable system.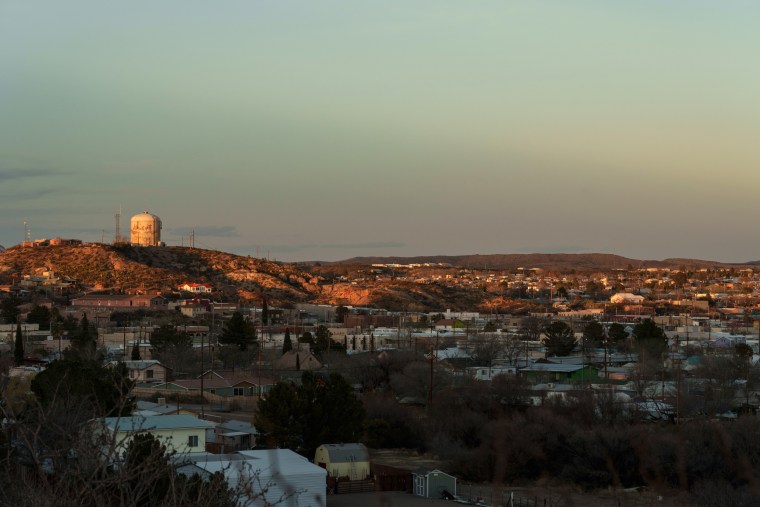 Holiday tourism soars
The city can attract more than 100,000 visitors during holiday weekends as people flock to the hot springs and the state's largest lake, Elephant Butte, 5 miles from downtown. Any of them could suffer a medical emergency during an outage, Swingle said.
Originally known as Hot Springs, Truth or Consequences underwent a rebrand in 1950 when the radio game show "Truth or Consequences" vowed to broadcast its 10th-anniversary episode in the first U.S. city to change its name to the moniker. Hot Springs won the national contest.
Local lore holds that the prominent Apache leader Geronimo would soak in the hot springs after battle.
A present-day political leader, state Sen. Crystal Diamond, a Republican who represents the city, last month introduced Senate Bill 359, which would allocate $20 million from the state's general fund to help repair the pipes.
Diamond said she previously asked the office of Gov. Michelle Lujan Grisham, a Democrat, for money to fix the problem but never got a response. Lujan Grisham declined to comment.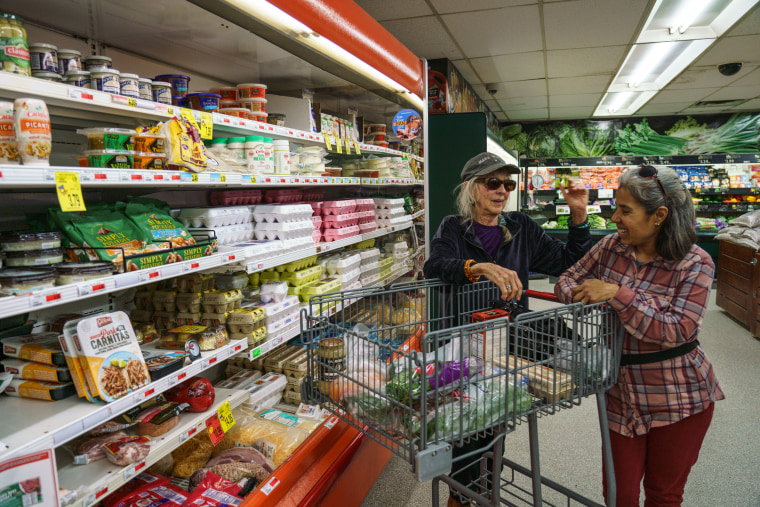 The state Environment Department said it gave $5.3 million to the city for its drinking water system, but Swingle said the money came from the federal government for a downtown water project unrelated to the collapsing pipelines.
Diamond, who insists there is enough money in state coffers to pay for the repairs, said: "I don't think they're taking this seriously.
"In rural and remote areas of New Mexico, when there's not a huge population, they just don't get the investment," she added. "Providing water is a public safety concern and should be prioritized."
Across the U.S., water main breaks occur every two minutes, with an estimated 6 billion gallons of treated water lost daily, according to the 2021 report card from the American Society of Civil Engineers.
"All we're doing is repairing the water lines," Swingle said. "Once we make the repair, it's going to leak in very close proximity. The water will just find the next vulnerable spot and come to the surface."