The FBI has released a summary of an interview that agents conducted with Boston Marathon bomber Tamerlan Tsarnaev in April 2011, two years before the April 2013 bombing, and it includes Tsarnaev's claim that four mysterious men claiming to be FBI agents had previously tried to contact him.
The document, called a 302, does not speculate on who the four men might have been. Prior to the FBI interview, Russian intelligence was aware of Tsarnaev and had alerted the FBI that he had traveled to Chechnya, a region known for Islamist training camps.
Tsarnaev was approached by the FBI Boston Field Office after Russian intelligence told the FBI of his travels abroad.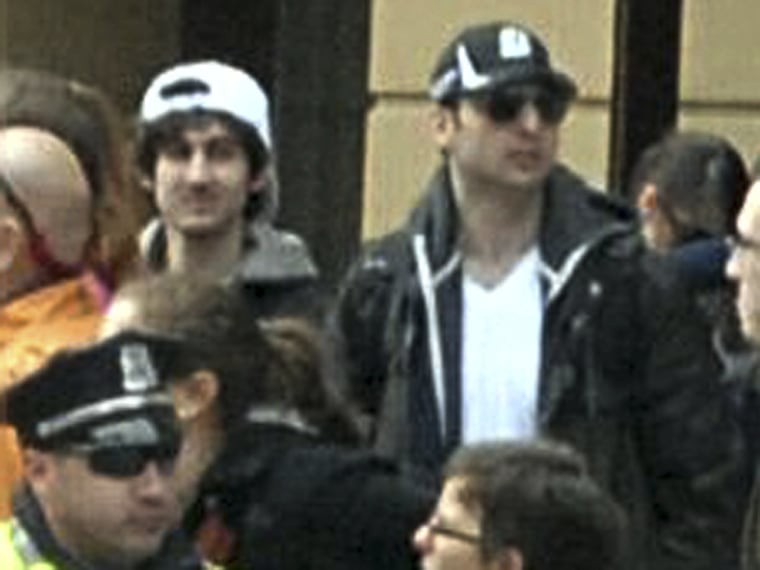 The FBI agent who prepared the document wrote that Tsarnaev said four "young, handsome men in suits" had previously approached a person whose name was redacted by the FBI, saying they wanted to speak to Tamerlan Tsarnaev and claimed they were FBI. The four men provided no identification and left no business cards. It says "Tamerlan was open to all contact with the FBI and [will] report any additional contact with the four unidentified individuals (UI) who claimed to be FBI."
Related: Tsarnaev Sentenced to Death In Boston Marathon Bombing Trial
The summary also notes that Tsarnaev said he didn't read any extremist material online, that he went to the mosque once a week, and that he had not traveled to Saudi Arabia for the Hajj because it was costly.
The document says that Tsarnaev told the FBI that he had "respect for all religions and feels that any religion makes your life better."
According to the 302, Tsarnaev "expressed an interest in the Spartan warrior culture." In addition, it says he wanted to box for the U.S. Olympic team but didn't have his citizenship yet. The Russian-born Tsarnaev never received U.S. citizenship. He was killed in a shootout with police soon after law enforcement released his picture to the public as a suspect in the Marathon bombing.
Related: Tamerlan Tsarnaev Passed Citizenship Test, Denied Terrorism Links
The 302 notes that on the date of the interview, April 22, 2011, he had recently quit a job at a pizzeria and had previously worked at a Home Depot.
Tsarnaev's brother, Dzhokhar, has been sentenced to die for his role in the death of MIT police officer Sean Collier and the murder of four spectators at the Boston Marathon.