The family of Tupac Shakur still has many questions after a man was arrested in connection with the rapper's 1996 fatal shooting.
Mopreme Shakur, the older stepbrother of Tupac, said his family is feeling grateful for the arrest of Duane Keith Davis, also known as "Keefy D" or "Keffe D," nearly three decades after the fatal shooting in Las Vegas.
"We're shocked to a certain degree because it's been so long," he said in an interview with NBC News. "There's still a lot of unanswered questions... we're cautiously optimistic."
Officials announced Davis' arrest on Friday, one day after a grand jury handed up an indictment charging the 60-year-old with murder with a deadly weapon committed to promote a criminal gang, according to court documents.
The indictment alleged Davis obtained the firearm used in the shooting "for the purpose of seeking retribution against Tupac Amaru Shakur" and Marion "Suge" Knight, the founder of his record label, Death Row, after they were seen on video beating up Davis' nephew Orlando Anderson.
While the indictment doesn't allege Davis fired the gun, it does argue his role in the crime is as strong as any shooter's.
"Duane Davis was the shot caller for this group of individuals that committed this crime and he orchestrated the plan that was carried out," Las Vegas Metropolitan Police Department Lt. Jason Johansson said during a news conference.
The indictment stated Davis and three other gang members with him that night conspired to kill Tupac on the night of Sept. 7, 1996, and that Davis willed his death by "counseling, encouraging, hiring, commanding, inducing and/or otherwise procuring the other to commit the crime."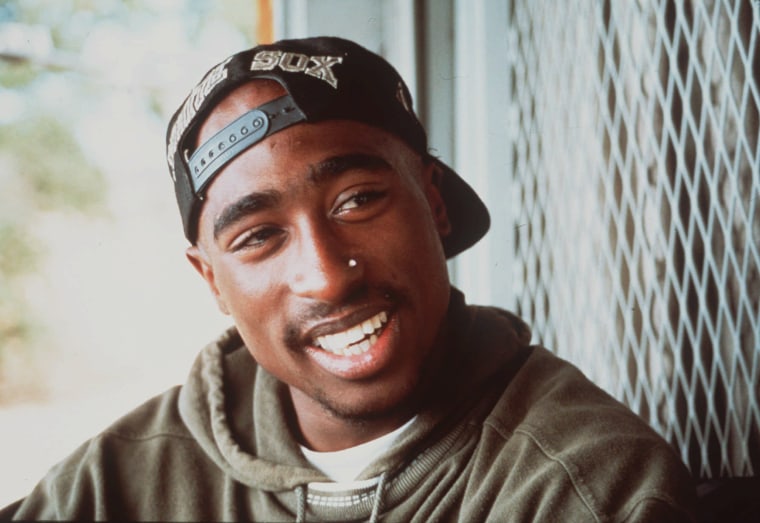 Investigators said it was Davis' own words in previous interviews that reinvigorated the case that had fueled headlines, conspiracy theories, songs and movies for years, with no charges filed until last month.
Davis has long admitted he was in the gunman's car at the time of the shooting, and wrote about Tupac's death in his 2019 memoir, "Compton Street Legend."
Grand jurors were also shown new evidence, including surveillance video of Tupac leaving a casino shortly before he was shot, and new photos of the crime scene, like the rapper's bullet-ridden car.
Las Vegas Police executed a search warrant at a home connected to Davis in Henderson, Nevada, in July, NBC News reported, marking the first major development in the case.
Davis was arrested on Sept. 29, which Johansson said "was likely our last time to take a run at this case and successfully bring forth a criminal charge."
It is unclear if Davis has an attorney to represent him in the case.
Davis was scheduled to make his first court appearance for his arraignment on Wednesday where he can enter a plea, and the judge may also set a date for the trial.