The defense in a U.S. sanctions-busting trial threw into question a key piece of prosecution evidence intended to show that a Turkish banker was intimately involved in a scheme to launder Iranian money.
Taking the stand in his own defense, Halkbank Deputy General Manager Hakan Atilla testified Friday that he was on a plane to Barcelona — with no phone service — on the afternoon of April 10, 2013.
The date is significant because the government's star witness, playboy gold trader Reza Zarrab, previously testified that he witnessed the head of Halkbank call Atilla and order him to process an illegal transaction.
Defense attorney Cathy Fleming asked Atilla where he was at the time the call was supposedly made.
"I was on a plane," he said.
"Did you receive a call on your cellphone?" Fleming asked.
"Never," Atilla replied.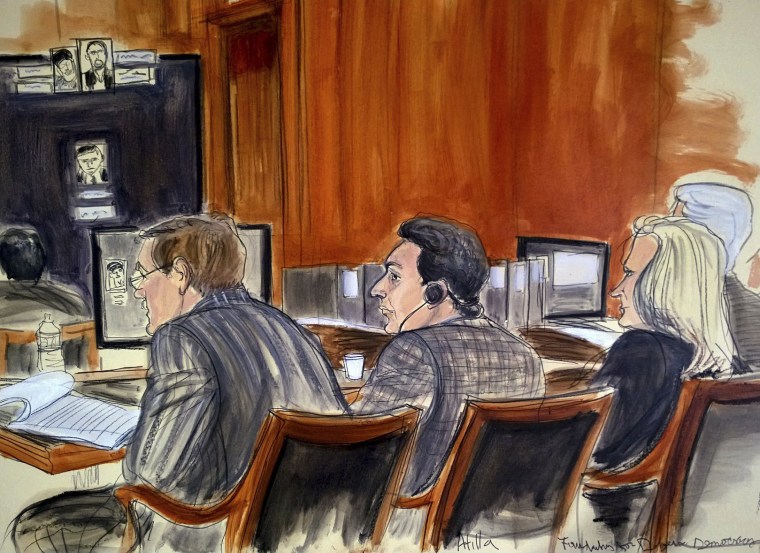 His testimony was bolstered by documents from Turkish Airlines showing that he and his family were on the flight, not equipped with phones, at the same time surveillance photos show Zarrab at Halkbank for a meeting with the general manager.
Separately, Atilla said, a wiretap of a call purportedly between him and Zarrab was actually between the gold trader and another banker with the same first name, Hakan Aydogan.
"Did you ever conspire with Reza Zarrab to evade sanctions? Fleming asked Atilla, who was arrested on a business trip to the United States.
"Never," he said forcefully.
The trial playing out in Manhattan federal court over the last two weeks has strained ties between Turkey and the U.S. Turkish President Recep Erdogan, who was implicated by Zarrab's testimony, has claimed the prosecution is a conspiracy, fueled by a political rival, to undermine his government.
During a break in testimony on Friday, U.S. District Judge Richard Berman denied a mistrial motion by the defense and slammed one of Atilla's lawyer, Todd Harrison, for introducing the "rather far-fetched" conspiracy theory during his cross-examination of a former Turkish police officer testifying for prosecutors.
Harrison questioned whether the police officer was a follower of Turkish cleric Fethullah Gulen, who is living in self-imposed exile in the United States and who Erdogan blames for a failed 2016 coup attempt.
In a strongly worded ruling, Berman said the line of questioning was "unpersuasive and borderline unprofessional." But he may have cheered the defense by pointing out that some of the officer's testimony was helpful to Atilla because he said he never encountered the banker during his own 2013 probe of the scheme.
Atilla is one of nine Turks indicted in the scheme to move billions of dollars of Iranian oil and gas money through American banks in violation of U.S. sanctions., by bribing government officials and forging documents.
Seven of them are not on trial because they are still in Turkey. Zarrab, who is a minor celebrity in his homeland because he is married to a Turkish pop star, was going to be the main defendant until he cut a deal with prosecutors and turned star witness against Atilla.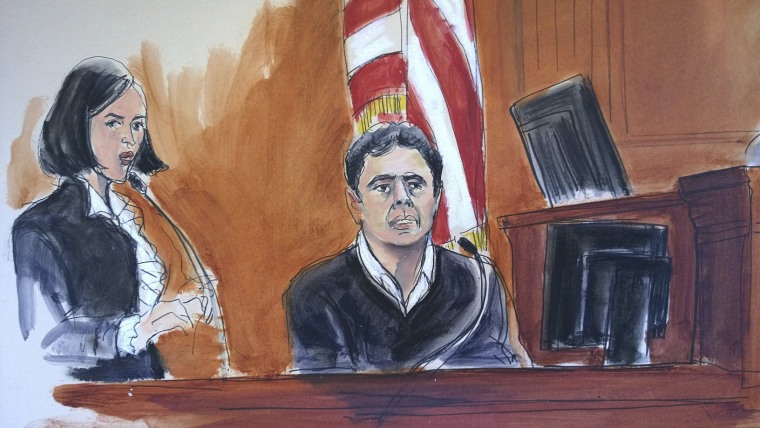 Prosecutors told the jury that Atilla was the architect of the Iranian operation and Zarrab testified he helped design the complex method used to move the money through a series of shell companies and phantom food shipments.
But Zarrab also admitted that while he paid tens of millions in bribes to a Turkish government minister and to Halkbank's top executive, he didn't give a penny to Atilla.
In her questioning of Atilla, Fleming underscored how her client had a modest lifestyle compared with Zarrab, who had seven yachts, a stable of horses, a private plane and a $10 million art collection.
Atilla teared up when talking about his family. Asked how long he had spent with his college-age son since he was arrested 269 days ago, he said, "Two hours," as an interpreter handed him a tissue.
Prosecutors are expected to grill Atilla later Friday or on Monday, at which point it will become clear if putting the defendant on the stand was a smart gamble for the defense to make.