A familiar face is representing the family of Philando Castile, the black Minnesota man shot and killed last week by police — Glenda Hatchett, the former host of TV's syndicated "Judge Hatchett" show.
Hatchett, 65, a former chief judge of Fulton County Juvenile Court in Atlanta, appeared at a news conference Tuesday with Castile's mother, Valerie Castile, at the Minnesota State Capitol in St. Paul. She said the family is planning a lawsuit, although she didn't reveal against whom.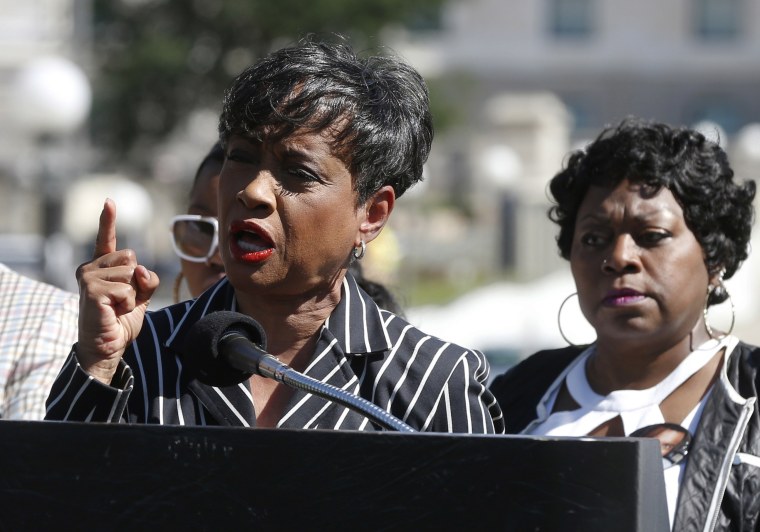 Castile, who was about to turn 33, was killed last Wednesday during a traffic stop in Falcon Heights, a suburb of the Twin Cities. The Hennepin County medical examiner's office said he died of multiple gunshot wounds.
"I am deeply concerned about what seems to be an epidemic of African-American men being killed by police officers," Hatchett's law firm, which is based in Atlanta, said in a statement. "We have often seen demonstrations and debates and I raise the critical question, 'When will there be systemic reform?'"
"Judge Hatchett" ran for almost eight years in syndication until it was canceled in 2008 and has been aired in reruns ever since. It was similar in format to other so-called reality judge shows, like "Judge Judy" and "The People's Court."
She is to return in a similar program, "The Verdict With Judge Hatchett," on the Justice Central cable channel later this year.