A host of correctional officers and prison executives — including the superintendent — have been placed on leave from the upstate New York prison where two convicted murderers escaped, authorities said Tuesday.
The decision to put three members of the Clinton Correctional Facility's executive team and nine security staff on "administrative leave" come as law enforcement sources told NBC News that a "public corruption investigation" was launched into allegations that prison employees smuggled heroin into the prison to be trafficked among inmates.
The New York State Department of Corrections did not offer further details about the dozen employees placed on leave.
Related: New York Prison Escapees Did 'Dry Run' Night Before Break: Prosecutor
Steven Racette, the prison superintendent, along with his deputy Stephen Browne, who oversees security, were two of the three executives suspended, a senior New York official with direct knowledge of the matter told NBC News.
"We started asking questions and people started talking," one official said of the federal probe. "Next thing you know we started developing leads."
Sources said Clinton inmates told investigators about the sale of heroin, which benefited prisoners. One question they'll look into is whether or not drug money was used by escaped prisoners Richard Matt and David Sweat to help fund the prison break.
Sweat said he and Matt used hacksaws to escape from the maximum-security prison in Dannemora on June 6. The duo were on the lam for three weeks: Matt was shot and killed on Friday while Sweat was shot and wounded two days later. He is in custody at the Albany Medical Center, which on Tuesday upgraded his condition to "fair" from "serious."
The union representing prison officers defended its members, and said in a statement that workers — as well as the community — have been under "extremely difficult" conditions since the escape.
"We will continue to provide support to our members as this investigation moves forward and will have a voice in the process of improving the safety and security of this facility," said New York State Correctional Officers & Police Benevolent Association President Michael Powers.
Sweat, meanwhile, has told investigators from his hospital bed that the only prison worker involved in the breakout was seamstress Joyce Mitchell, a prosecutor said Monday.
Related: Trooper Had Law on His Side Shooting Escapee
Mitchell has been charged with providing escape tools to the fugitives, and said in a statement through her lawyer Tuesday she was "happy" the manhunt had ended.
"That is what she has been praying for and her prayers were answered," said Mitchell's attorney, Stephen Johnston.
Clinton County District Attorney Andrew Wylie offered the detail on Sweat's statements after a second prison employee arrested in connection with the escape, corrections officer Gene Palmer, made a court appearance on Monday.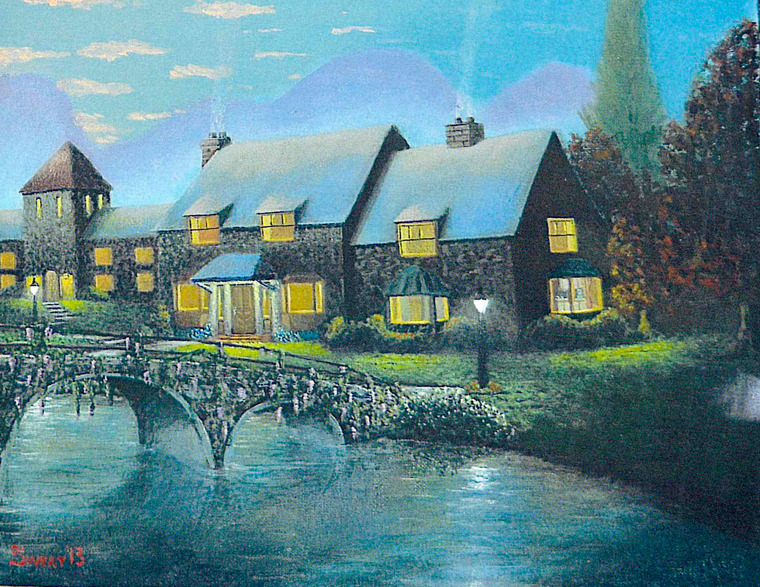 Palmer is said to have been the courier Mitchell used to deliver frozen ground meat — hiding hacksaw blades — to Sweat and fellow lifer Matt. The guard has denied any advance knowledge of the escape plot, and, according to Wylie, Sweat has not told investigators anything different.
Palmer, 57, is charged with providing other tools to the duo in exchange for some of Matt's artwork, according to court papers.