Twin sisters gave birth to daughters two hours apart at a hospital in California, the hospital announced Monday.
Bao Nhia Julia Yang and Bao Kou Julie Yang, both 23, gave birth to baby Nadalie and baby Candra at Community Regional Medical Center in Fresno, according to a post on the hospital's Facebook page.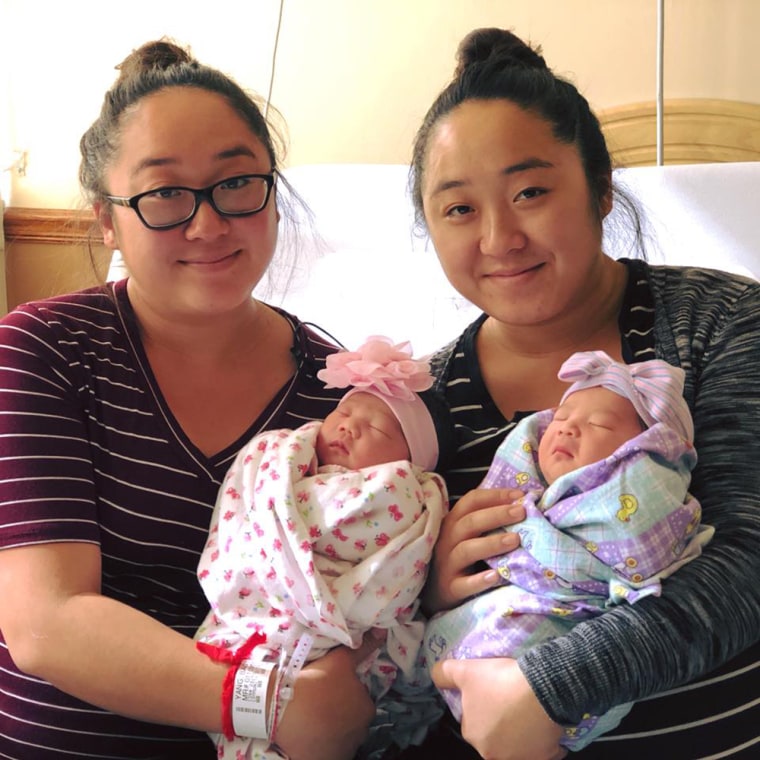 "Yes, you are seeing double," the post exclaimed.
The twins found out around the same time that they were pregnant, but didn't think they'd go into labor at the same time.
Bao Kou told NBC affiliate KSEE that she called her sister to tell her she felt she was in pain and going to have to get to the hospital soon, and her sister told her "I might be in there with you too."
Her instinct was right.
Laura Schleicher, a nurse who helped deliver the cousins, said she's been working at the hospital for nearly two decades and has never seen twin sisters give birth on the same day.