The mayor of Portland, Oregon, said on Saturday that two men who were fatally stabbed after trying to intervene in a man using anti-Muslim and other "hate speech" aboard a train "died heroes."
"Two men lost their lives standing up to somebody spewing hateful words directed at Muslim passengers on an afternoon commuter train," Mayor Ted Wheeler said at an afternoon press conference. "These two men died heroes, as a result of a horrific act of racist violence."
The FBI special agent in charge of the Portland division said it is too early to tell if the fatal stabbing at around 4:30 p.m. Friday on a MAX train at the Hollywood transit center rises to the level of an act of domestic terrorism or a federal hate crime.
Jeremy Joseph Christian, 35, was allegedly "ranting and raving" and had made anti-Muslim comments to two girls, one of whom was reportedly wearing a hijab before being confronted by people who tried to calm him down, police said.
Christian then allegedly attacked the men, fatally stabbing city employee and Army veteran Rick Best, 53, and 23-year-old Taliesin Myrddin Namkai Meche, police said. A third man was injured. Best died at the scene and Namkai Meche was pronounced dead at a hospital, police said.
Christian was arrested near the station and is charged with two counts of aggravated murder, attempted murder, intimidation in the second degree and being a felon in possession of a restricted weapon. He remained held without bail Saturday.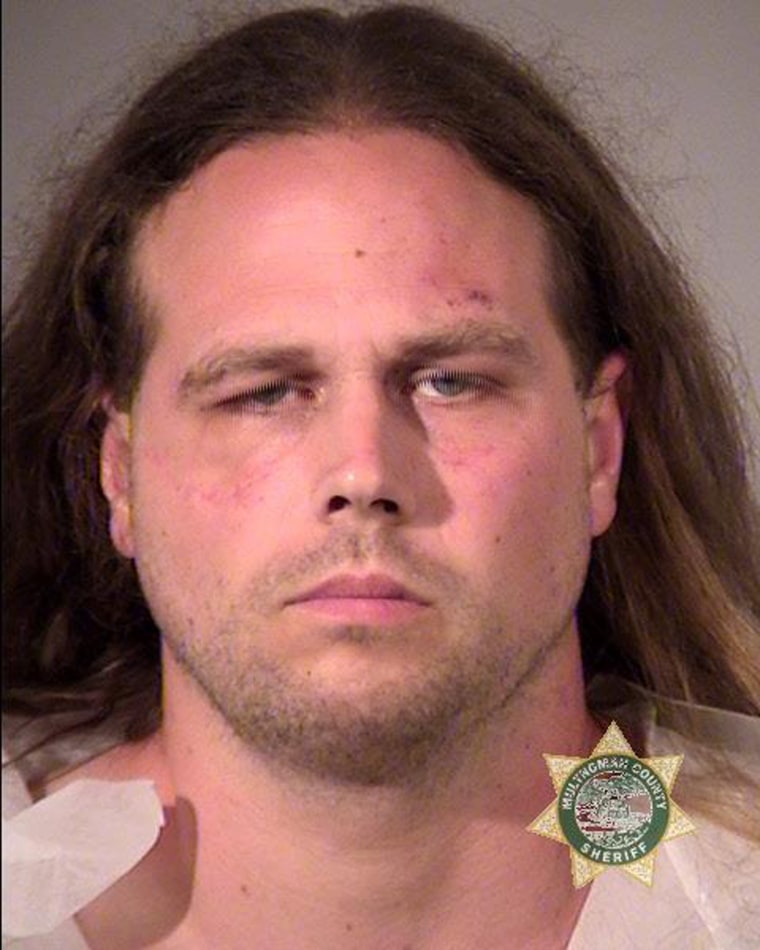 Police have said that Christian was "yelling various remarks that would best be characterized as hate speech toward a variety of ethnicities and religions" and that the vitriol was not just directed at Muslims.
Still, the incident was met with alarm by some Muslim groups, and Oregon's governor, Portland's police chief and others expressed solidarity with the Muslim community. The stabbing happened ahead of the start of the holy month of Ramadan.
It was not clear whether Christian had an attorney Saturday. He is due to be arraigned on Monday. Attempts to reach his family were not immediately successful.
Those who knew the two people killed in the attack mourned their deaths Saturday. Namkai Meche's sister said her brother "lived a joyous and full life" cut short by a senseless act of violence.
Best, of Happy Valley, was a technician for Portland's Bureau of Development Services, an Army veteran and the married father of four children, the bureau said.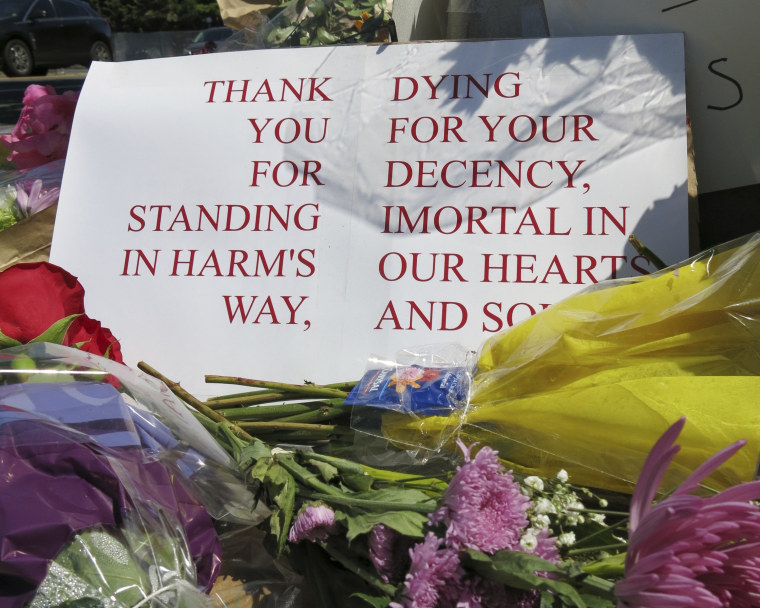 "My thoughts and prayers go out to Rick's family as they move forward in response to this terrible tragedy," department Interim Director Rebecca Esau said in the email.
Best joined the department in January of 2015. He retired from Army as a platoon sergeant for Corps maintenance in 2012 after 23 years in the military, the city said.
Alaya-Maitreya asked those remembering her brother to use his death as an opportunity for reflection.
"We lost him in a senseless act that brought close to home the insidious rift of prejudice and intolerance that is too familiar, too common. He was resolute in his conduct and respect of all people," she said. "In his final act of bravery, he held true to what he believed is the way forward."
"We ask that in honor of his memory, we use this tragedy as an opportunity for reflection and change," Alaya-Maitreya said in the statement. "We choose love. Safe journey Taliesin. We love you."