Two children were killed Saturday during an apparent home invasion in Clayton County, Georgia, while their parents were out, police said. No suspects were caught.
Authorities received a call from someone inside the home at about 5 a.m. ET who said an intruder had broken in and was shooting, Clayton County police Sgt. Ashanti Marbury told NBC News.
Officers arrived to find signs of a forced entry and two siblings — 15-year-old Daveon Coates and his 11-year-old sister, Tatiyana Coates — shot to death. They were "shot at least once," Marbury said.
Other children, ranging in age from 6 to 13, were home at the time, but no adults were there, she added. At least one child in the house was a sibling to the victims.
Their parents have been cooperating with the investigation and are not believed to be suspects.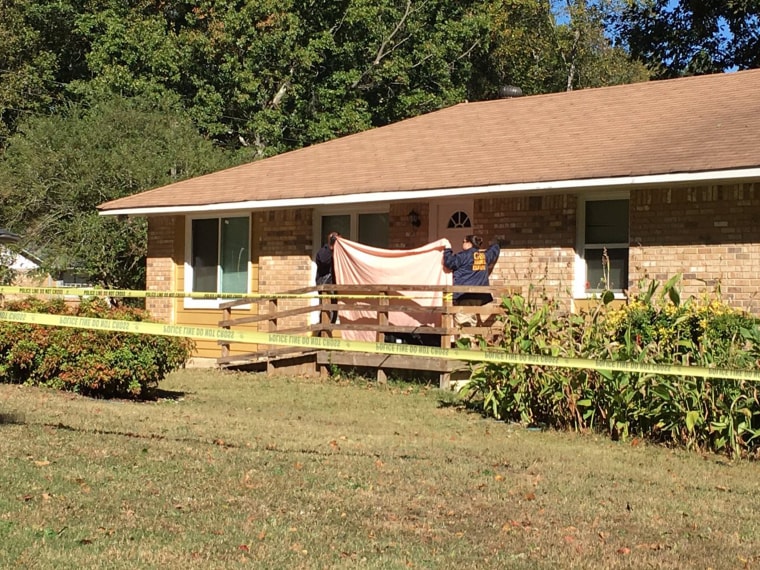 Detectives are desperately sweeping the house for any clues. Police don't know if there were multiple intruders and gunmen or just one.
"They've executed a search warrant at the residence to see if they can locate any additional facts or anything that might have been left behind," Marbury said. "They're working really hard to do whatever they can because we really want to solve this case. Every case is important to us, but when you have children, it kind of ramps up the investigation a little bit."
The house is in a subdivision in Jonesboro, south of Atlanta, according to NBC affiliate WXIA. Marbury said such violence is uncommon in the area.