A fire extinguisher went off inside an amphibious landing vehicle Thursday during a large training exercise at the Marine Corps Air Ground Combat Center at Twentynine Palms, California, injuring 22 Marines, local and Marine officials said.
No conditions were reported, but the Marine Corps said all 22 Marines were stable in area hospitals. An official at the base hospital told NBC News that most of the injuries were related to inhalation of a noxious substance. A San Bernardino County fire official initially said "about two dozen" people were injured; the Marine Corps put the number at 22 in a statement Thursday evening.
Assault amphibious vehicles are tanklike troop transports used to land forces and their equipment from assault ships during amphibious operations. They were being used during ITX live-fire drills at Twentynine Palms, the Marines' biggest combined-arms training installation, in rugged terrain deep in the Mojave desert.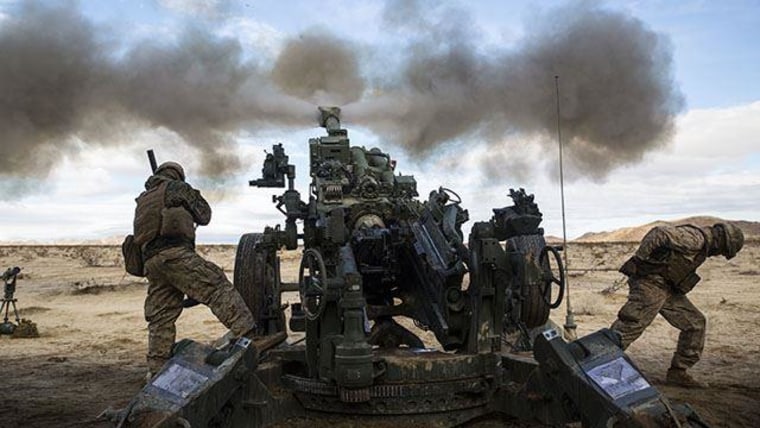 SOCIAL
— M. Alex Johnson, Andrew Blankstein, Jim Miklaszewski, Sossy Dombourian, and Oliver Cox