Two former Vanderbilt University football players were found guilty in Nashville on Tuesday of raping a fellow student in a dorm room.
Corey Batey and Brandon Vandenburg were convicted of aggravated rape and aggravated sexual battery in the June 23, 2013 assault. The victim, who was left out in a dorm hallway after the attack, cried during testimony, saying she didn't recall being raped, The Associated Press reported.
Deputy District Attorney General Tom Thurman argued that the pair's actions reflected a "culture" of "entitled athletes thinking rules don't apply to them."
Vandenburg was also convicted of tampering with evidence and unlawful photography. His attorney, Fletcher Long, said Vandenburg was only guilty of the photography charge. Long said his client took "deplorable" photos of the attack but didn't participate in the assault, NBC station WSMV reported.
Two other former football players are facing the same charges but haven't stood trial yet. Batey testified that he couldn't recall the attack, saying he was "drunk out of his mind," The AP reported.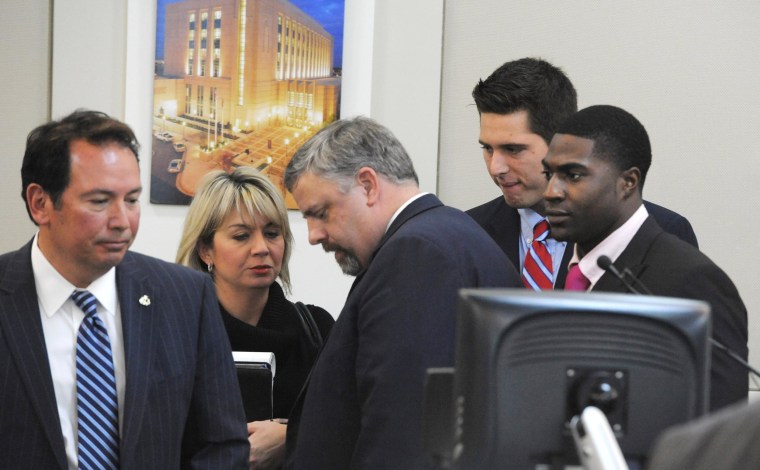 IN-DEPTH
SOCIAL
— Miranda Leitsinger