Two people were found dead Sunday morning after being struck by an Amtrak train in Oregon, officials said.
The Clackamas County Sheriff's Office was investigating the incident as a double suicide.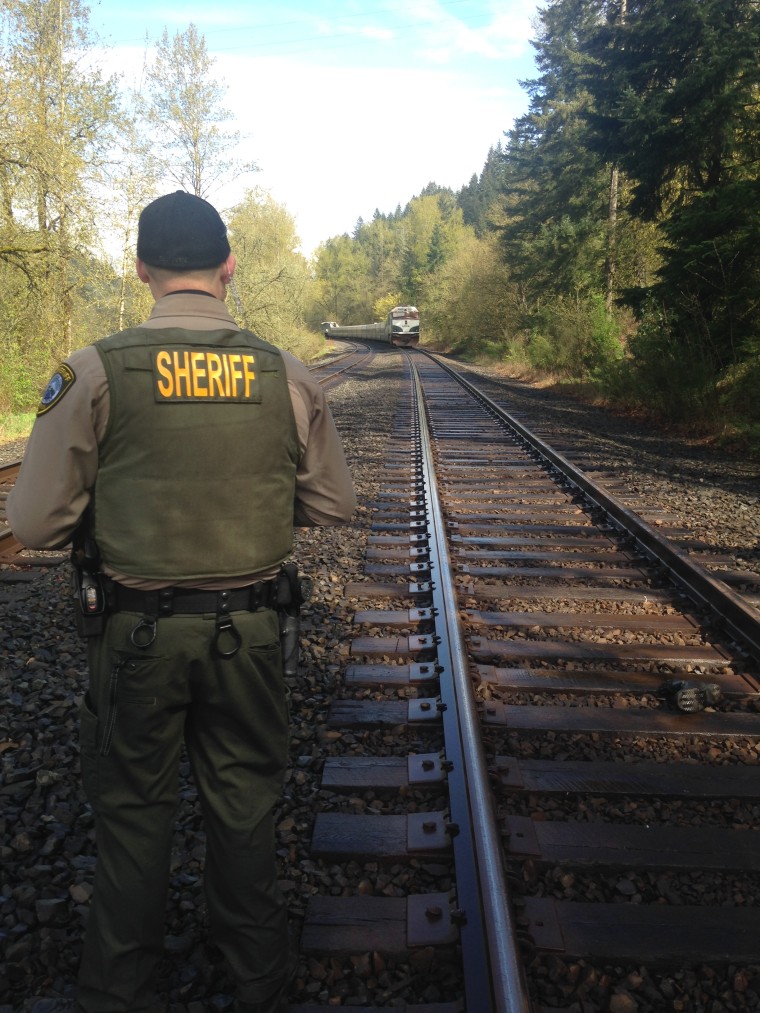 After a report came in at 11:00 a.m. PT, sheriff's deputies found their bodies beside train tracks south of Oregon City, Deputy Marcus Mendoza said in a statement.
There was no damage to the train, which was traveling from Eugene to Portland, or to its passengers or crew, the statement said.
The victims were not identified.