A "disgruntled employee" killed two Walmart colleagues and wounded a responding police officer Tuesday in far northwest Mississippi, authorities said.
The deadly incident started at about 6:32 a.m. at the superstore before another responding officer eventually wounded the shooter, who was then taken into custody, a Southaven police dispatcher said.
Two employees were "senselessly murdered this morning in our city," Southaven police Chief Macon Moore told reporters. Southaven is a suburb of Memphis, Tennessee, which is about 16 miles away.
Download the NBC News app for breaking news and politics
The victims are 40-year-old Anthony Brown, of Olive Branch, and 38-year-old Brandon Gales, of Hernando, the DeSoto County Coroner's Office told WMC-TV, an NBC affiliate in Memphis. Both men were managers at the store, family members said.
"These people were doing the same thing that you and I do every day, showing up for work in an attempt to provide for their families, then became the victims of a senseless violent act," Moore said.
The first 911 calls came in at 6:33 a.m. and officers arrived at 6:36 a.m., police said. Two officers exchanged fire with the suspect, whom they found in the store's parking lot, Moore said.
The shooter is in custody and was identified by police as Martez Tarrell Abram, 39. Abram wounded one officer before the other brought him down, police said.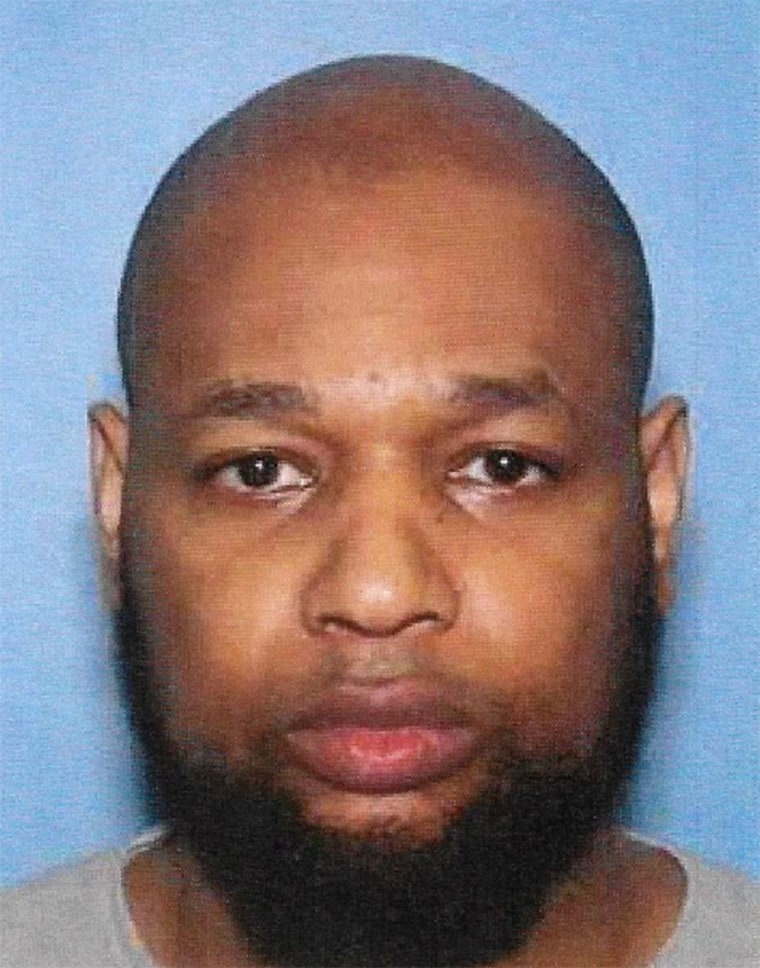 Authorities said Abrams was suspended from Walmart pending the outcome of an investigation, according to a statement from Southaven Police Department.
"One of our officers was shot at this time. He was saved by his vest," Moore said. "At this point, the suspect was engaged by another officer. He was struck twice by gunfire from our officer. He was taken into custody."
The suspect was taken to a local hospital to have surgery for a gunshot wound, officials said. Hours after the attack, a bomb squad was still on the scene examining a suspicious package.
Southaven Mayor Darren Musselwhite called the shooter a "disgruntled employee" with "a personal grievance with his employer."
Officials said there were 60 employees inside the store when the gunfire started.
Just two weeks ago, Southaven police and firefighters conducted an active shooter simulation, according to Moore and Musselwhite.
"The training we did paid off today," Musselwhite said.
Customer Phil Cox, 70, had just left that Walmart when he heard a gunshot near him in the parking lot, turned and saw a man, no more than 40 feet from him, sprinting into the store. That man was later identified as the gunman, according to the witness.
"We were within milliseconds of being very close to him, coming right at him and maybe being in the line of fire," Cox, a resident of Forrest City, Arkansas, who had spent the night at nearby Baptist Memorial Hospital-DeSoto taking part in a sleep research program, told NBC News.
"It happened too fast" for him to be afraid, Cox said.
"Now that we've had some time to think about it, it's alarming we were that close," he said.