/ Source: Associated Press
Two labradoodles saved an elderly Michigan woman's life when they discovered her outside in 9-degree weather wearing only a nightgown.
The dogs, Adam and Eva woke up owners Lonnie and Susan Chester at around 4:30 a.m. on Saturday, Jan. 13 with incessant barking, Susan Chester said in an interview with NBC News Monday.
"Adam and Eva began to get intensely restless in our room where they sleep. And it was definitely out of the ordinary," she said.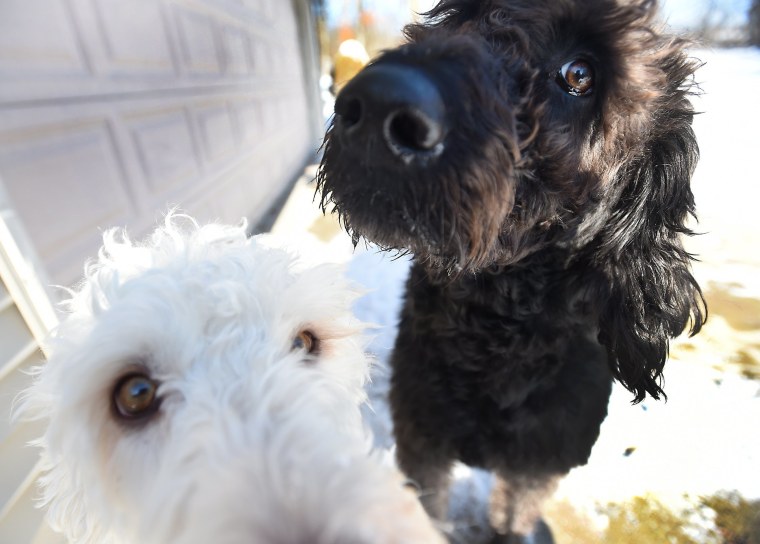 Adam began to tug on Lonnie's sleeve persistently until he got up and followed the two dogs to the door. At the door, Lonnie realized that Adam and Eva looked "ready to bolt" out. This made Lonnie believe that there could be something wrong or something outside of the door that the dogs were aware of.
When he opened the door, the dogs ran to the driveway and Lonnie noticed a woman lying down on the ground wearing only a nightgown. The woman, who is almost 90 years old, was freezing in the frigid conditions.
"She looked up at me and said, 'I'm so cold,'" Lonnie Chester said. "I have no idea how long she had been out there. She must have been terrified."
Lonnie immediately carried her inside and covered her with blankets. He called the police who arrived to treat her within minutes.
Related: Hero Dog Dials 911, Saves Owner's Life During Fire
"[We felt] just incredible, just incredibly proud, just amazed at these dogs and how sensitive they are. They just have super sensitivities," Susan said. "They seem incredibly intelligent to me. They pick up on things, they're really responsive, and [they're] really tuned in dogs."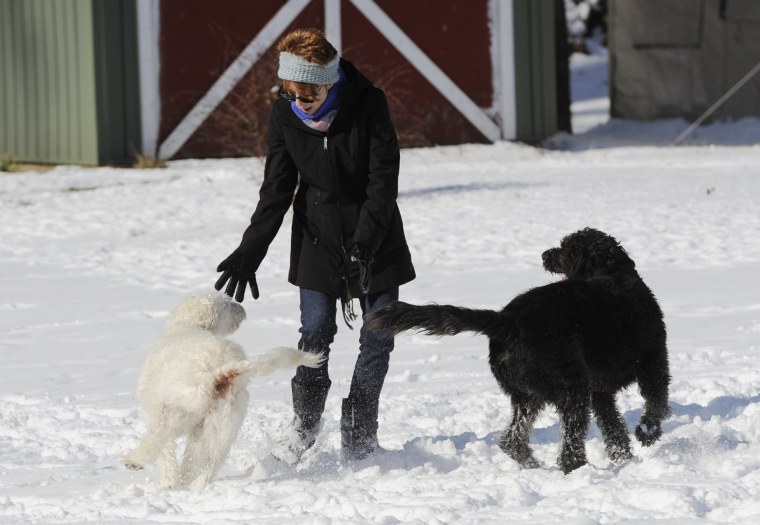 She added, "I believe that she will be 90 years old next month I do believe she was confused. And that's the only reason that happened. I can't say what her condition was but she had something going on."
Susan called it a "miracle" that the dogs found the woman. She said, "I do believe [the woman] was led to our house. We think she saw the lights on our house and went toward our house because other than [the lights from] our house, it was really dark."
Her house is the last house on her street and there was no light coming from anywhere else at the time, she added.
The woman's husband and son spoke to the proud dog owners and said that she is safe but has contracted frostbite in her foot from her time outside in the frigid conditions. She will be celebrating her 70th wedding anniversary this coming spring, Susan said.