Two Louisiana law enforcement officers were arrested Friday in the shooting death of a 6-year-old boy, which occurred as both officers were working side jobs as city marshals, authorities said.
Derrick Stafford, 32, and Norris Greenhouse Jr., 23, were arrested and charged with second-degree murder and attempted second-degree murder, Louisiana State Police superintendent Col. Michael Edmonson said.
The boy, Jeremy Davis Mardis, was killed and his father, Chris Few, was wounded after shots were fired into their vehicle at around 9:30 p.m. Tuesday in Marksville, after what officials described as a pursuit.
"Nothing is more important than this badge that we wear on our uniform, the integrity of why we wear it," Edmonson said. "Because the public, the public allows us to wear that. It's not a right, it's a privilege. And tonight that badge has been tarnished."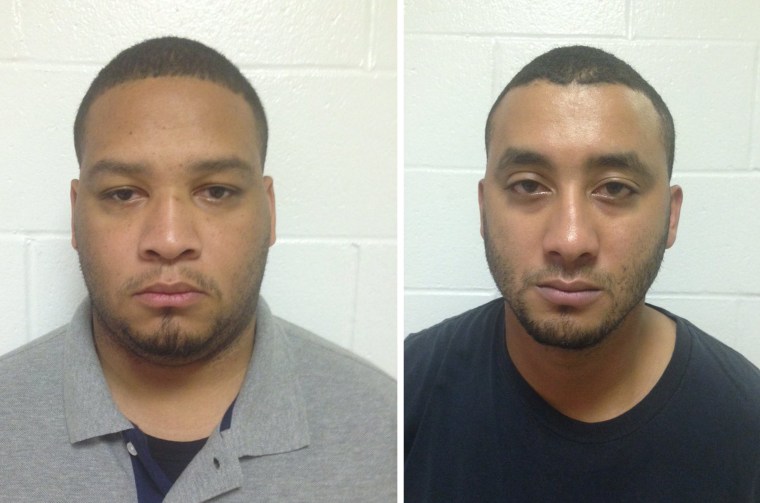 Edmonson said body camera footage helped lead to the arrests.
"I can tell you, as a father, it was one of the most disturbing things I've witnessed," Edmonson said. "Extremely disturbing, and it is partly why we are here tonight."
RELATED: Louisiana State Police Probe Fatal Shooting of 6-Year-Old by City Marshals
Questions had surrounded the shooting. Officials have said Marskville city marshals shot at a vehicle "at the conclusion of a pursuit."
Edmonson did not detail Friday exactly what is believed to have occurred the night of the shooting. He has said that there was no exchange of gunfire, and no gun was found in Few's sport-utility vehicle.
"Tonight is about the death of Jeremy Mardis. Jeremey Mardis, 6 years old — he didn't deserve to die like that," Edmonson said.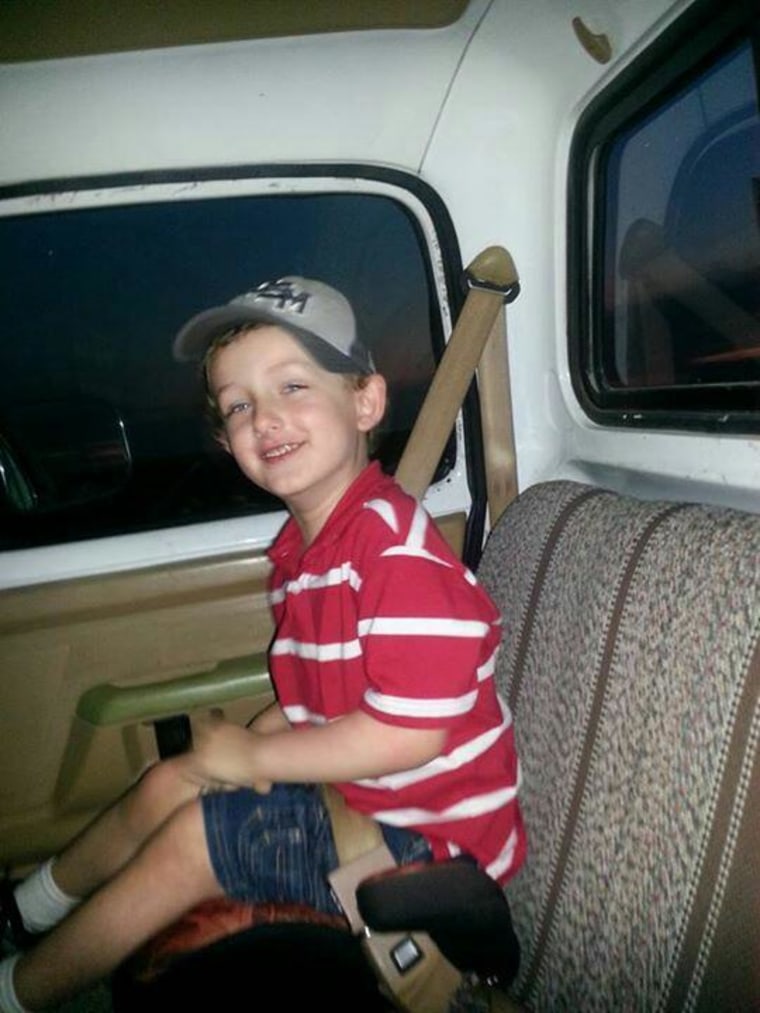 The Avoyelles Parish coroner's office told NBC News that the boy was shot five times in the head and chest, and he was pronounced dead on the scene. Jeremy's grandmother said the boy was autistic.
The child's father remained in critical condition Friday, state police said.
Stafford is a lieutenant with the Marksville police department, and Greenhouse is a full-time marshal for the nearby city of Alexandria, Edmonson said. Both were working secondary jobs as Marksville marshals when the shooting occurred, he said.
Two other marshals may also have been involved in the incident, Edmonson said. Police have seized all four guns from those involved and they are being analyzed at a lab in Baton Rouge, he said.
"We will do other interviews and see where that takes us," Edmonson said.
Marksville is a city of around 5,500 about 30 miles southeast of Alexandria.