Two men and two girls were found safe Monday after they hadn't been heard from for more than 24 hours while hiking in the Catalina Mountains in southern Arizona, authorities said.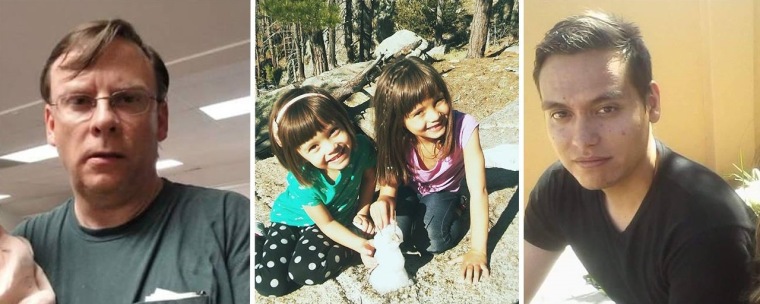 The Pima County Sheriff's Department said the four — William Swango, 57, his granddaughters Riley Nash, 6, and Layla Nash, 4, and his son, Ronald Swango, 27 — had been expected back Sunday night after a hike along the Butterfly Trail on Mount Lemmon in Santa Catalina federal nature reserve near Tucson.
The girls' mother told authorities they were last heard from about 10 a.m. (1 p.m. ET) Sunday. Several tips came in after the Pima County Sheriff's Department distributed an alert, and Monday afternoon, investigators were able to make contact with the group by phone, the sheriff's office said.
All four appeared to be OK, the sheriff's office said.