Back-to-back explosions rattled two churches in a New Mexico town Sunday morning, police said.
No one was injured in either explosion, and damage to each church was "relatively minor," according to a statement from the Las Cruces Police Department.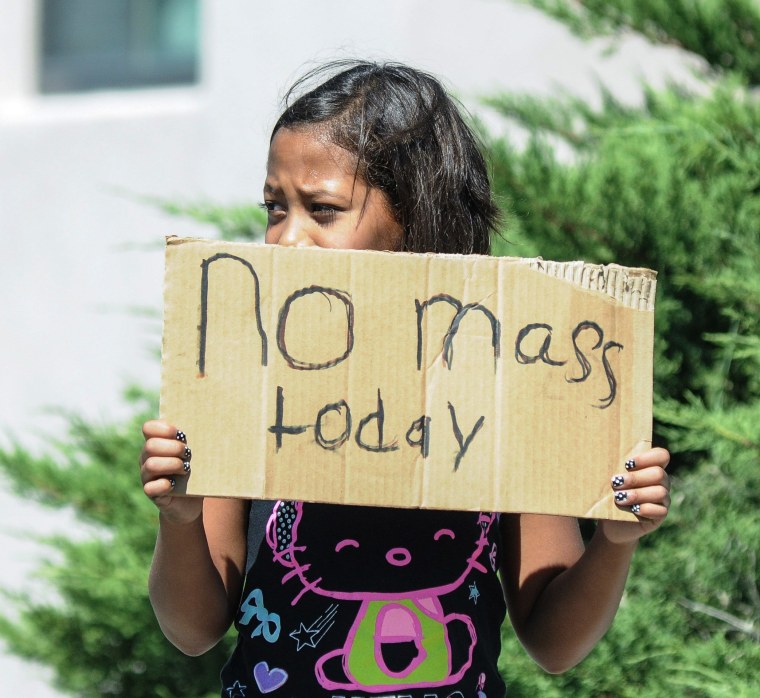 A mailbox was blasted at Calvary Baptist Church in Las Cruces, about 50 miles from the Mexico border, around 8 a.m. local time, the police statement said. Parishioners were gathered inside the church at the time of the explosion, but services had not yet begun, the statement said.
Less than half-hour later, police were called to Holy Cross Catholic Church, about three miles away, where an explosive device had gone off in a trash can near the entrance of the church, according to police. The service at Holy Cross had started, and worshippers were evacuated, police said.
The churches remained closed Sunday afternoon while multiple law enforcement agencies are investigating the nearly-simultaneous blasts, according to police.
Holy Cross Catholic Church said activities at their adjoining school would be canceled Monday morning. "Please pray for our community," said a statement from the church.
"Just the fact that they were at churches the same day a half an hour apart or so, that leads us to believe it could be something related," police spokesman Dan Trujillo told the Las Cruces News. Trujillo said police have advised other churches in the area "to be on the lookout for anything suspicious."