Two state bomb squad agents in North Carolina were injured in an explosion early Friday morning as they tried to destroy bomb-making materials found at a home in Sampson County, authorities said.
A man, Jimmy Tyndall, 33, was arrested in the incident. He is being held on a $151,000 bond on multiple charges including larceny, possession of a weapon of mass destruction and mephedrone possession, the Sampson County Sheriff's Office said in a press release.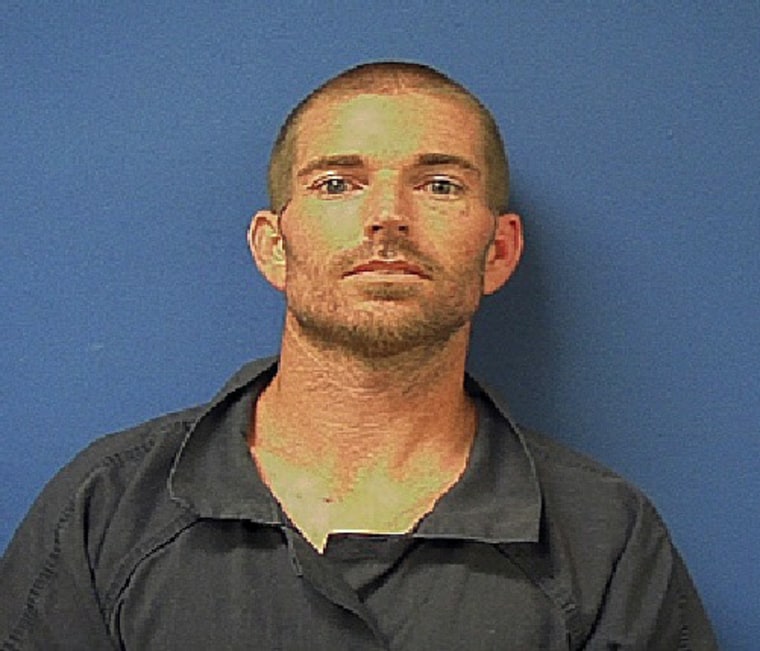 Tyndall was stopped Thursday night for speeding when authorities saw two homemade explosive devices in his vehicle, Sheriff Jimmy Thornton said at a news conference.
Agents with the State Bureau of Investigation's bomb squad were called to assist and safely detonated the bombs on the highway, according to Thornton.
Evidence found at the scene then led authorities to Tyndall's home in Dunn, North Carolina, where three more explosive devices were found along with bomb-making materials.
Thornton said the three devices were safely detonated at the home. As bomb squad agents were attempting to destroy the materials, a big explosion occurred, injuring Assistant Special Agent in Charge Timothy Luper and Special Agent Brian Joy.
Thornton said one of the agents was burned much more severely than the other.
Bureau spokeswoman Angie Grube said in a statement on Twitter that Joy was airlifted to a burn center in Chapel Hill and is in critical condition. Luper was also taken to the burn center and is in stable condition.
Investigators are not sure why Tyndall was in possession of explosive devices. Thornton said he does not believe Tyndall's intention was to use them to blow something up.
In May, authorities pulled Tyndall and a woman over during a traffic stop and found a bomb in their vehicle, according to Thornton.
The woman was arrested after telling authorities the bomb was hers. The case against her is still pending.