A suspect was arrested early Sunday following a standoff after killing two police officers and injuring another at a family disturbance in Palm Springs, California.
The slain officers were identified as Jose Gilbert Vega, 63, a 35-year veteran of the department who was due to retire in December, and Lesley Zerebny, 27, who had recently returned to duty after giving birth to a daughter four months ago.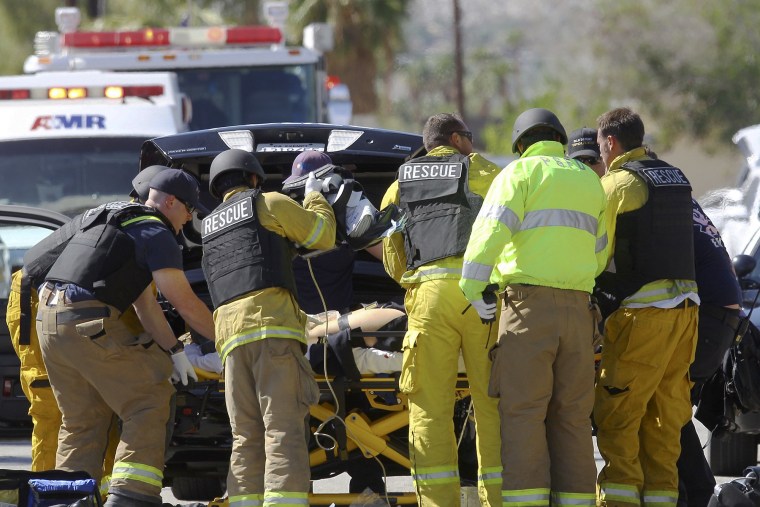 "It was a simple family disturbance and he elected to open fire on a few of the guardians of this city," an emotional Police Chief Bryan Reyes said.
The officers responded to a call from a woman who reported a disturbance involving her adult son at 12:18 p.m. (3:18 p.m. ET) and reports of gunfire came in about 10 minutes later, Reyes said.
The officers approached the front door and the suspect refused to open the door and threatened to shoot officers, Reyes said.
"The officers from what I understand were near the front door trying to negotiate with the suspect to just comply," Reyes said. The officer who was wounded was alert and doing well, he said.
The shooting happened on Cypress Road in the north part of the city.
The Riverside County Sheriff's Department said on Twitter early Sunday morning that the suspect had been taken into custody following a long standoff.
Reyes will hold a news conference later Sunday, the Palm Springs police department said.
No further information on the suspect or the arrest was immediately available.