Three people were listed as stable Sunday after a light rail train derailed Sunday in Salt Lake County, Utah, police and fire officials said.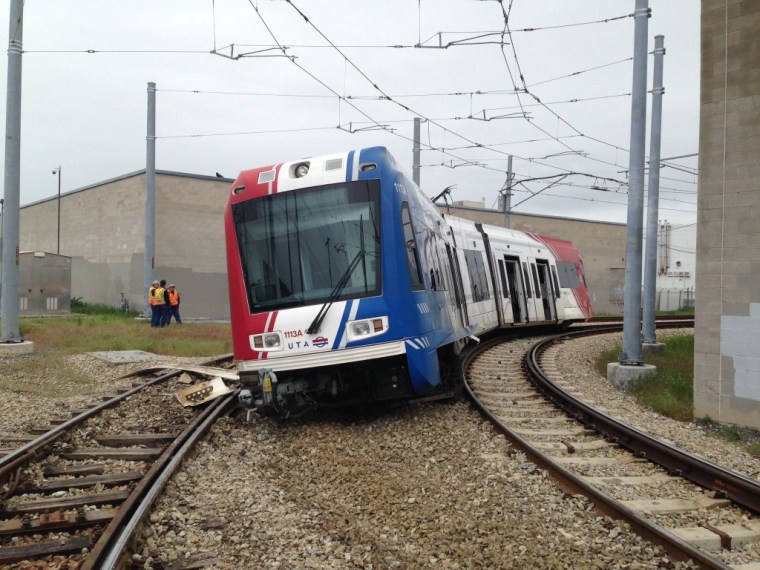 The TRAX Green Line train derailed on a curve on the West Valley line about 4 p.m. (6 p.m. ET), the Salt Lake City Fire Department said.
Police initially said two of the victims were seriously injured. Remi Barron, a spokesman for the Utah Transit Authority said in an update later that 11 of the 14 people aboard the train were treated and that three were stable in a hospital.
Witnesses told NBC station KSL that the train was traveling from Central Pointe Station in South Salt Lake when it speeded up and lost control. Passengers said they screamed at the driver to stop, which the driver eventually did.
Police said a hydraulic lift would be needed to remove the segmented train car. Buses were expected to continue shuttling passengers between the River Trail and Central Pointe stations through Sunday night, the Utah Transit Authority said.