A teen couple who had been reported missing were found dead in a Florida garage Monday in what police said was a "strictly accidental" tragedy.
Dorian Andres Gomez Poehlmann, 17, and his 14-year-old girlfriend, Emily Rose Sabow, were found in the boy's family garage in St. Petersburg early Monday, police said.
Poehlmann's mother had reported the couple missing at 11 p.m. Sunday after her son left at 3 p.m. to pick up Sabow and never returned home, St. Petersburg police said in a statement.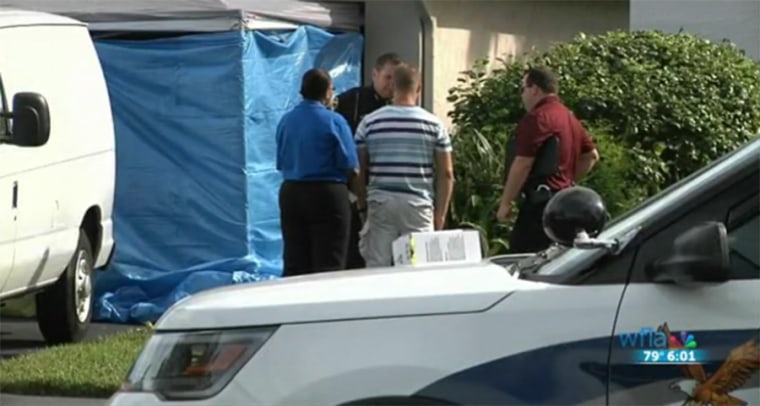 "At some point, a family member figured out how to narrow down the field of cellular coverage on the girl's phone. And that led them here to the boy's mother's residence," assistant chief of police Jim Previtera said, according to NBC affiliate WFLA.
The two were found unresponsive in the family's SUV with the door of the garage closed, according to police. They were pronounced dead at the scene.
"Preliminary indications are that the two victims had decided to sit in the car sometime last night, leaving the car running and at some point closed the garage door. During that time they were overcome by the fumes and passed out," the police statement said. "According to investigators at this point all indications are that the deaths were strictly accidental in nature."
The Pinellas County Medical Examiner's Office will officially determine the causes of death, according to police.
Poehlmann and Sabow were both students at East Bay High School in Riverview, according to police. "Sad time for the East Bay community. Please hold the families in your thoughts and prayers," the school said in a tweet.
"You've got two devastated families. It's difficult," Previtera said. "I mean these are young kids."